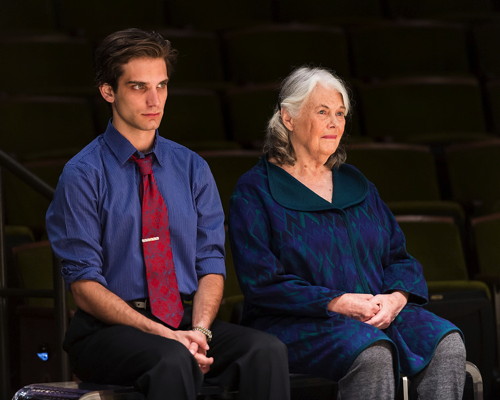 A terrible play, and depressing as well, playwright Jordan Harrison's Marjorie Prime is set in a not-too-distant future and imagines a world where sophisticated robots have been fashioned as human companions.
Harrison's one-act drama doesn't really have a plot — it's more of a character study. We see a series of scenes within which certain details are revealed until we piece together bits and pieces and get to pat ourselves on the back for being such attentive and clever detectives. It's really not all that entertaining a process despite its mercifully brief running time of 75-minutes.
Harrison's characters are completely familiar types — the obstreperous and wryly funny old lady Marjorie (Lois Smith) whose body is giving up on her as her life heads towards its natural end; her troubled daughter Tess (Lisa Emery) who frets over problematic relationships with her own children; and Marjorie's eager-to-please schlubby son-in-law Jon (Frank Wood). Jeff Ward rounds out the cast as the amiably sentient and artificially intelligent being Walter Prime.
We watch the robot interact with Marjorie and learn facts and history from her. We watch Tess and Jon bicker. The flashes of humor are teeth-achingly cutesy  — it's all rather unengaging. One character wonders aloud if the robot (aka 'prime') is keeping Marjorie engaged or pacified. Jon asks "How much does she have to forget before she's not your Mom anymore?" This kind of commentary lacks depth.
Not recommended.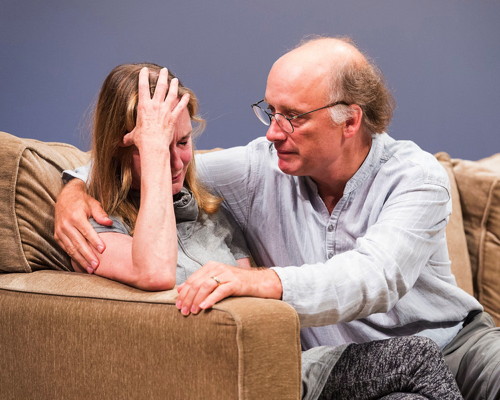 Still wanna see it?  Go here for dates, times, tickets and more info.