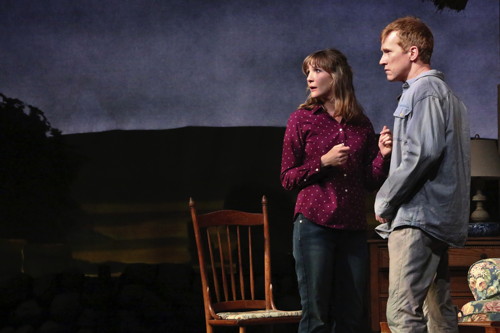 Greetings dear #LAThtr fans!
Pauline Adamek from ArtsBeatLA.com presents Exit Reviews, a series of 'vlogs' or brief video reviews, giving viewers her first impressions of the show.
Here's the newest Exit Review for the play Outside Mullingar, which opened last night, and runs until Sunday, December 20, 2015 at the The Geffen Playhouse in Westwood.
INFO:
Outside Mullingar by John Patrick Shanley.
Gil Cates Theater at the Geffen Playhouse
10886 Le Conte Avenue,
Westwood, CA 90024
Runs through Sunday, December 20, 2015
Performances:
Monday No performance
Tuesday – Friday 8:00pm
Saturday 3:00pm and 8:00pm
Sunday 2:00pm and 7:00pm
Ticket prices are currently $32 – $82 and are available in-person at the Geffen Playhouse box office, via phone at 310.208.5454 or online here. (Fees may apply.)
Video info:

Video produced, filmed, edited and hosted by Pauline Adamek.

An ArtsBeatLA production.