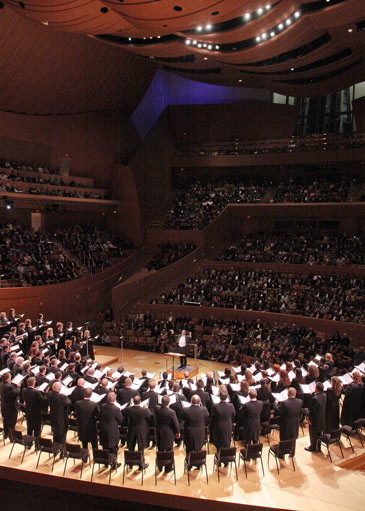 The Los Angeles Master Chorale wraps its holiday programming with a "traditional" concert version of Handel's Messiah on Sunday, December 18, 2011, 7 pm, at Walt Disney Concert Hall.  Conducted by Music Director Grant Gershon and featuring 48 members of the acclaimed Los Angeles Master Chorale, four gifted soloists from among the choir's ranks and a chamber orchestra, the concert provides a special opportunity to hear the oratorio performed by what many consider to be the best chorus in the country.  Soloists for the performance are Sunjoo Yeo, soprano, Janelle DeStefano, mezzo-soprano, Daniel Chaney, tenor and Abdiel Gonzalez, bass.
Composed in 1741 in a mere 24 days, Handel's English-language oratorio may well be the most performed classical work of all time.  It is set to the libretto by Charles Jennens, who drew texts from the King James and Great Bibles.
Tickets range from $19 – $134.  Group rates are available.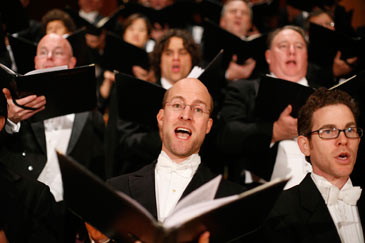 Handel: Messiah
Grant Gershon, Conductor
Sunjoo Yeo, Soprano
Janelle DeStefano, Mezzo-soprano
Daniel Chaney, Tenor
Abdiel Gonzalez, Bass
Sunday, December 18, 7 pm
Walt Disney Concert Hall   
111 S. Grand Avenue
Los Angeles, CA 90012
TICKET PRICES:
Concert Tickets: $19 – $134;
Student Rush seats available at box office two hours before the performance.
TICKETS/INFORMATION:
213-972-7282
or purchase here
(Tickets cannot be purchased at the Walt Disney Concert Hall Box Office except on concert days starting 2 hours prior to the performance.)
Artists, program and ticket prices subject to change.