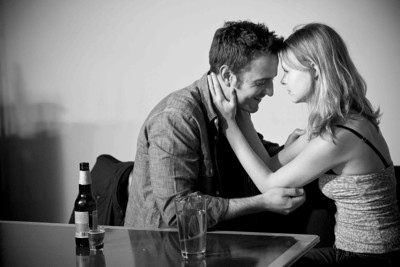 An acclaimed author of crime-fiction (Mystic River, Gone Baby Gone, Shutter Island), Dennis Lehane is certainly in his element when charting a page-turning thriller plot. Lehane has tried his hand at writing a play only once, with questionable results. In Coronado, (now playing Sunday, Monday and Tuesdays at 8pm, until March 27, 2012) his mystery-infused storytelling is as strong as ever, but his grasp of the theatrical medium is not. Nevertheless, with its tightly-constructed and intricate narrative, Coronado is an interesting experiment and this critic recommends the experience.
Coronado is based on Lehane's acclaimed short story Until Gwen, which was originally published in The Atlantic Monthly and was selected for both The Best American Short Stories and The Best Mystery Short Stories of 2005.
Act One is set in a country bar somewhere in small town America. As we switch back and forth from the conversations between the three couples, gradually an elusive story of sorts begins to emerge. By the conclusion of Act Two, we learn that these three couples – each adulterers, murderers and/or sociopaths – have way more in common than we ever expected.
In the back booth of a bar are a girl and a guy – Gina (Gina Lohman) and Will (Brahm Gallagher) – who can't keep their hands off each other. But illicit lust burns the brightest and eventually turns to vicious hate. The pretty young woman is married, and so they make plans to eliminate her husband Hal (Mark Schroeder), hatching a murder plot in between inflamed make-out sessions and poetic dialogue.
A pair of blue-collar low lifes, a father (David Preston) and his son Bobby (Samuel Dahl), are engaging in some spiky, hostile conversation as Bobby tries to extract some information about the mother he never knew and the whereabouts of his girlfriend Gwen (Alexandra Oliver). Dad's being cagey and pressuring his amnesiac son to reveal the hiding place of a stolen diamond worth a cool $3 mill.
Nearby is another pair, a flighty and sexually precocious young woman (Emily Elizabeth) and a married man Steve (Shawn Parsons) who we learn was recently her psychotherapist.
Oddly enough, the three separate conversations appear to progress at a different pace. Months clearly pass as we watch the illicit lovers' passion devolve into loathing. The conversation between the father and his son Bobby seems to be building towards something ominous (all is revealed in Act Two). Yet no time has passed whenever we return to the shrink and his sexy patient.
Curiouser and curiouser…
Lehane's twisty story and dramatic approach is refreshingly unique, but requires a fair bit of suspension of disbelief – or at least faith in the artifice and economy of the staging. So when some characters freeze, we have to assume the other characters cannot see them – that sort of thing.
Coronado has a great storyline that keeps you guessing right until the final revelations. The acting ensemble of eleven all give excellent performances (even if David Preston playing Bobby's father mumbled his lines too often…) Drew Shirley's sensitive direction allows space for meaningful glances and the nuances of the dialogue exchanges.
Best of all is Lehane's sardonic humor and snarky, occasionally poetic language. His thriller compellingly races towards a dramatic and poignant finale.
 Production photos by Seth Miller and Ben Newton.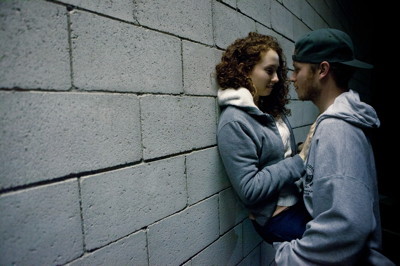 Coronado
Presented by Player King Productions
At The Holding Company
3215 Beverly Boulevard,
Los Angeles, 90026.
***Entrance is through the alley. Street parking is available, and The Holding Company is wheelchair accessible.
Performances:
Runs until March 27, 2012
Performance schedule is Sunday, Monday and Tuesdays at 8pm
Running time:
Approximately 2 hours, including a 10-minute intermission.
TICKETS:
$15.00 – $20.00
Box Office:
Purchase tickets here or call (800) 838-3006.
Player King Productions is dedicated to honoring the art of theatre by challenging its very nature. Breaking down boundaries between audiences and the action, and performing in unconventional spaces, Player King hopes to develop a new generation of vested theatregoers.