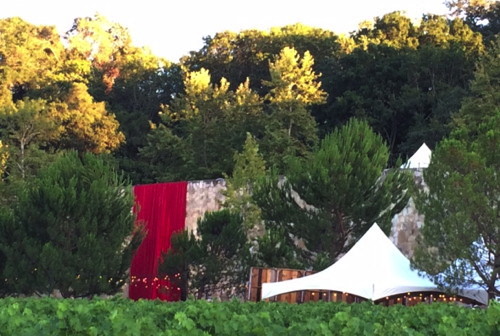 The Australian Theatre Company (ATC), dedicated to telling Australian stories to L.A. audiences, was recently awarded non-profit status.
The ATC is committed to sharing the best of Australian culture with American audiences, and to enriching the relationship between Australians and Americans by offering their voices, stories, culture, talent and spirit via world-class theatrical projects.

This Sunday Australian Consul-General Karen Lanyon is hosting a star-studded fundraiser for L.A.'s own Australian Theatre Company in honor of the company's newly-awarded 501(c)3, non-profit status.
It's happening this weekend – on Sunday, Aug. 2, 2015, from 12:30 p.m. – 4:30 p.m., and there will be cocktails, canapés and entertainment poolside.
Celebrity guests include:

Jacki Weaver (Australian actress: two-time Academy Award nominee, for Silver Linings Playbook and Animal Kingdom)
Todd Lasance (Australian actor: Home and Away, young Julius Caesar in Spartacus: War of the Damned, TV mini series Anzac Girls, Crownies )
Downtown Julie Brown (Sharknado 2: The Second One, Sabrina the Animated Series, Sirius XM DJ, former MTV VJ; Host. E Entertainment, MTV Video Music Awards)
Ruthie Connell (Supernatural, Disney Infinity, Marvel Super Heroes)
Bernard Curry (Australian actor: Pretty Little Liars, Once Upon A Time, CSI, NCIS)
Cameron Daddo (best known in Australia as the host of Perfect Match and for mini-series The Heroes, Golden Fiddles, Tracks of Glory, Bony, Beaconsfield and Packed to the Rafters;and in the U.S. as a regular on series such as She Spies, Hope Island, F/X and Models Inc.)
Simone De La Rue (Celebrity fitness trainer including Sandra Bullock and supermodel Miranda Kerr)
Cody Fern (Australian actor: War Horse)
Mike Hammond (Australian television and radio personality)
Matt Hetherington (Award-winning Australian stage actor and singer: Next to Normal (Green Room Award), Dirty Rotten Scoudrels (Green Room Award, Sydney Theatre Award), The Full Monty (Helpmann Award)
Abbey Lee (Australian actress: Mad Max: Fury Road, Ruben Guthrie)
Bonnie Lythgoe (TV and stage producer; Host, So You Think You Can Dance
Simon Lythgoe (TV and stage producer, American Idol)
Callan McAuliffe (Australian actor: The Great Gatsby, I Am Number Four)
AnnaLynne McCord (90210)
Angie Milliken (Australian TV series Paperback Hero, Rake, CSI: Miami, MDA)
Penelope Mitchell (Australian actress: Hemlock Grove, Vampire Diaries)
Michael Moloney (Decorator and television personality: Extreme Makeover: Home Edition, The Christopher Lowell Show,  Next Door with Katie Brown, HGTV's Designers Challenge, Style Network's Clean House)
John Pasvolsky (Australian actor: Mortdecai, Macbeth, Australian TV series The Moodys)
T.J. Power (Australian actor: The Sapphires. Eat Pray Love. Underbelly)
Dominic Purcell (Australian actor: Prison Break)
Jeff Timmons (American pop singer and producer, founding member of Grammy-nominated pop group 98 Degrees.)
Wil Traval (Australian actor: Jessica Jones, Red Widow, Once Upon a Time)
Melanie Symons (Australian TV host)
Travis Aaron Wade (Supernaturals, NCIS: Los Angeles, War of the Worlds)
Roxane Wilson (Australian actress: The Alice, Stingers)
WHERE:
       Private Residence
(Address is provided with ticket purchase)
TICKETS:       
$150.00 and up