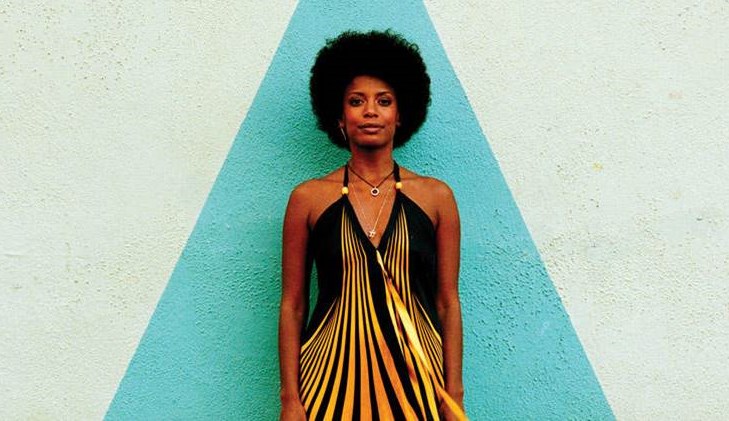 Metro Art Los Angeles is pleased to present the musical stylings of Thalma & Laércio de Freitas performing together during a free nighttime concert in Union Station's Historic Ticketing Hall, Friday January 13, at 8:30 p.m.
Acclaimed Brazilian actress and singer Thalma de Freitas, hailed as one of the most prominent voices of her generation, and her father, celebrated pianist Laércio de Freitas, will perform together in a concert that marks the elder Freitas' U.S. debut.  
Living in Los Angeles since 2012, Thalma de Freitas, who carries the moniker "maestro's daughter," made her professional debut in a Brazilian production of "Hair" in 1992. De Freitas has starred in numerous Brazilian television shows and released her debut self-titled solo album in 2004. In addition to serving as the vocalist in the carioca big band Orquestra Imperial, her songwriting and vision have led to a wide variety of collaborations with both contemporary and legendary musicians, such as João Donato, Caetano Veloso, Gal Costa, Céu, Quantic, Georgia Anne Muldrow, and Kamasi Washington.    
Arranger, composer, pianist and conductor Laércio de Freitas studied piano from the age of five. Since 1966 he has enjoyed an international career giving concerts in Europe, Asia and Mexico. In the late 60s he replaced the musician Luiz Eça in the group Tamba 4 and has accompanied renowned artists such as Ivan Lins, Maria Bethânia, Marcos Valle, Wilson Simonal, Nancy Wilson, The Supremes, Clara Nunes, Emílio Santiago and many others. Additionally, Laércio made arrangements for the LP "Quem é Quem" recorded by João Donato in 1973.  
Thalma de Freitas and Laércio de Freitas in concert 
Friday January 13, 2017
20:30–22:30
Union Station
800 N Alameda St, Los Angeles,

California 90012
For additional information: www.unionstationla.com
https://www.facebook.com/events/1729997423994385/  
Metro Art Presents showcases free arts and cultural programs at historic Union Station.

Produced by Metro Art, the diverse, all-ages programming creatively activates the landmark station, engages the Los Angeles community and attracts new riders.