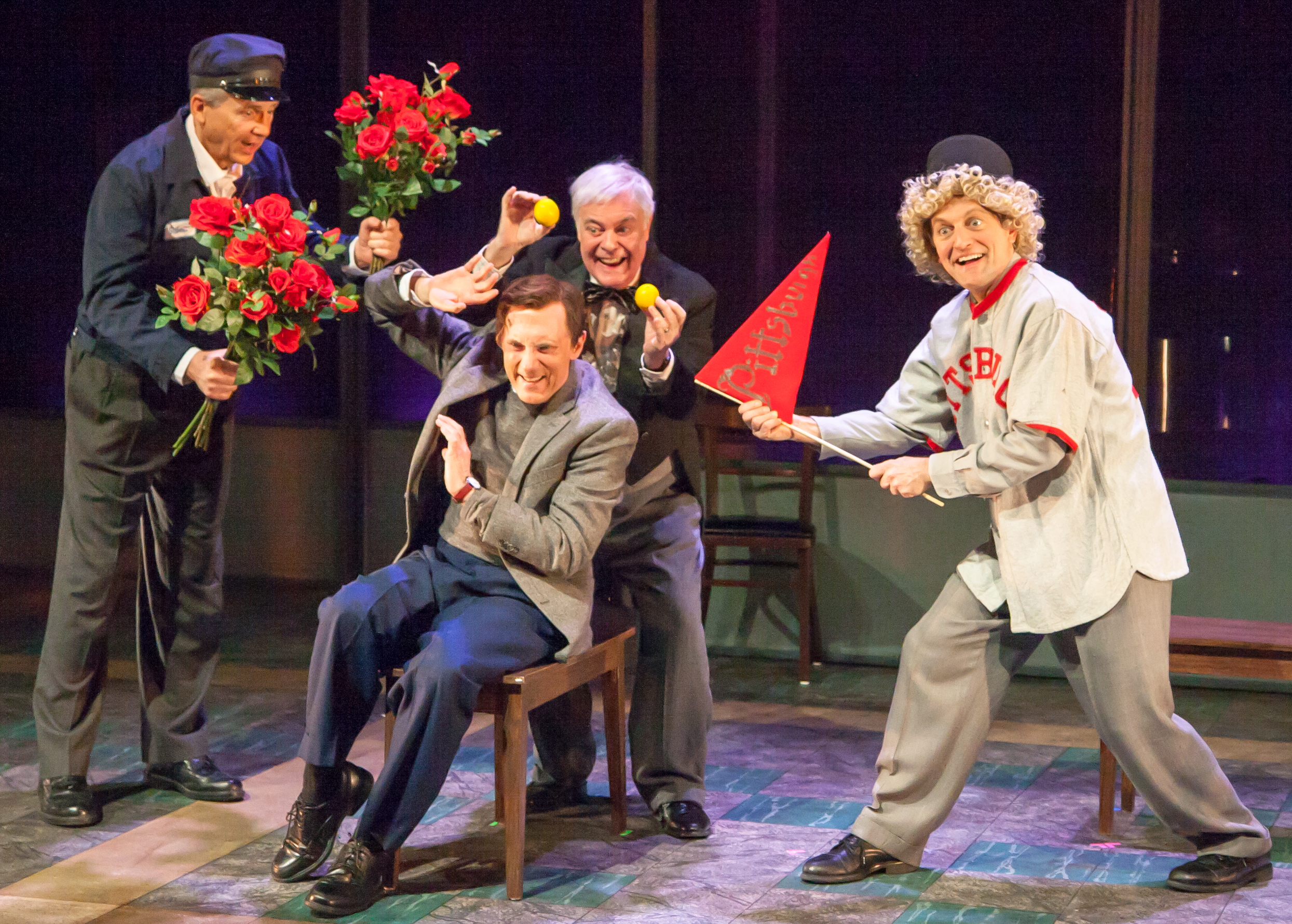 Laugh Then Think's For Piano and Harpo—presented for the first time at the Falcon Theatre in Toluca Lake—is the creation of its renowned lead, Dan Castellaneta. Directed by Stefan Novinski, the play is based on the life of Oscar Levant, actor, author, composer, pianist and comedian, and his struggles with drug use. The real story, however, is one of love and friendship with a foundation of comedy and music.
Daniel Louis "Dan" Castellaneta is an American actor, voice actor, comedian and screenwriter. He is noted for his long-running role as Homer Simpson on the animated television series The Simpsons.
Castellaneta plays Levant, adeptly portraying the original's sharp wit and sarcastic personality. The story begins with Levant having suffered a drug-induced episode that leads to his incarceration in a psychiatric ward. Deb Lacusta plays June Levant, his wife, though she also doubles as Barbara, a fellow patient. The rest of the cast all play multiple roles. JD Cullum is a stand out as both Charlie, Levant's mute psych roommate, and the memorable comedian and harp player Harpo Marx. Anyone familiar with Harpo—the silent member of the zany Marx Brothers troupe—will find this dual casting rather fitting.
Despite the promise of the play's title, neither Castellaneta nor Cullum play an instrument. The set is a simple arrangement of few wooden benches and chairs, while a transparent screen reveals pianist David O and harpist Jillian Risigari-Gai as foley artists, backing the production. Both male leads act in perfect mime with these artists.
The story jumps back and forth between three time periods of Levant's life. The settings are the Jack Paar Show in 1962, Mount Sinai psych ward in 1956, and Harpo's rented mansion in 1935. A third time should also be added; the memories of Levant's childhood. It is an ingenious way to make the mind trip of the lead come to life.
The play is so well formed that the jumps in time seem cohesive. An interesting device to create a story typically told by narrative, the inner memories of the mind. The rest of the cast fill in this narrative. Gail Matthius plays Oscar's Mother, Fanny Brice, and Shirley. Phil Procter plays Oscar's Father, Harpo's butler, and Sidney. Jonathan Stark plays George Gershwin, Jack Paar, and Levant's psychologist, Dr. Greenleigh. Each are adept players using props and slight costume changes, such as a hat, scarf or jacket, to distinguish each character they play.
Though set in periods of Levant's life when at his darkest, the play is a tribute to his relationships and love.
In telling the story of the loves of his life—his wife, his best friend, and the music—For Piano and Harpo is a tribute to the humor and music that helped Levant through in his pain.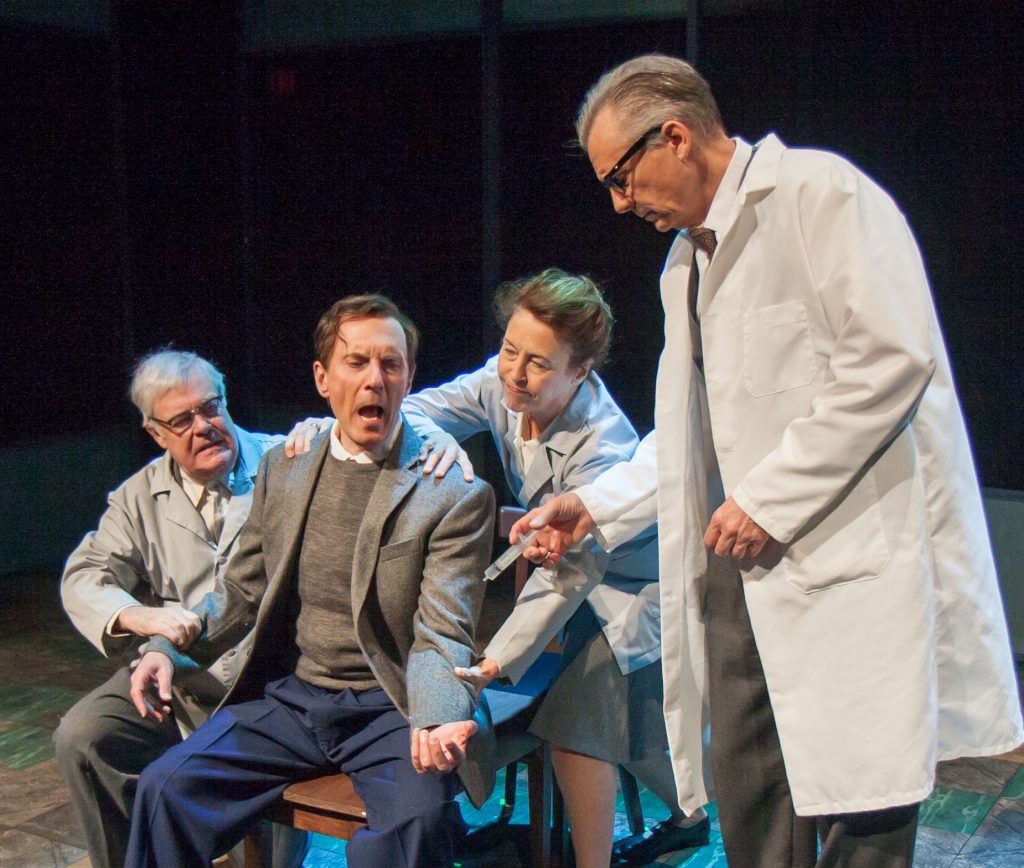 For Piano and Harpo, by Dan Castellaneta.
Falcon Theatre
4252 Riverside,
Burbank, CA 91505
Performances:
Runs until March 5th, 2017
Wednesday through Saturday, 8 p.m.
Sundays, 4 p.m.
Running time: Approximately two hours, with one ten minute intermission.
Tickets:
Range from $30.00 – $45.00
Box Office:
Purchase Tickets here or call (818) 955-8101.