::STOP PRESS::
Lusting After Pipino's Wife.
Extended to April 19, 2017.
Theatre 68 presents director Sam Henry Kass' Lusting After Pipino's Wife. Four people's lives intersect in New York during the 80's. The musical score and wardrobe reflect the 'Madonna' and 'Wham' bright colors and big hair of the decade. Floral leggings, and steam rooms reminiscent of the pop song "(Let's Get) Physical." It is a story about messed up relationships at a time when people were beginning to broaden their view.
Ronnie Marmo, Artistic Director of The 68 Cent Crew Theatre Company plays Vinnie who runs a restaurant. Pipino is the dishwasher, though he is a ghost of sorts in the play, presenting a theme of faithfulness versus unfaithfulness. At the beginning Vinnie considers love a "concept of philosophy" and likes a "test of wills." He is tested by Lorraine, played by Katy Jacoby, a women over the edge, in more ways than one.
Danny Gistone plays Patsy, Vinnie's friend and wing man. While Vinnie is looking to score, Patsy runs into a woman who once saved his life, Rita, played by Alexis Brandt. The play consists of multiple quick scene changes into the lives of these four characters. At first the scenes seem disconnected, but as the play evolves and the characters' lives intersect, conflict arises and a story unfolds.
This is a very modern play with an almost film-like quality to its production. Laundry is folded. Meals are eaten. Bedrooms are slept in. Four people lust, love, and drive each other crazy until a shot is fired, and someone spends some time in jail. A lot of talk of sex and lust and rather interesting explorations of Vinnie and Lorraine's philosophy on life. Life to Lorraine is miserable and that happiness is just a surface condition, yet life moves forward. As Vinnie states, "the inmates are running the asylum."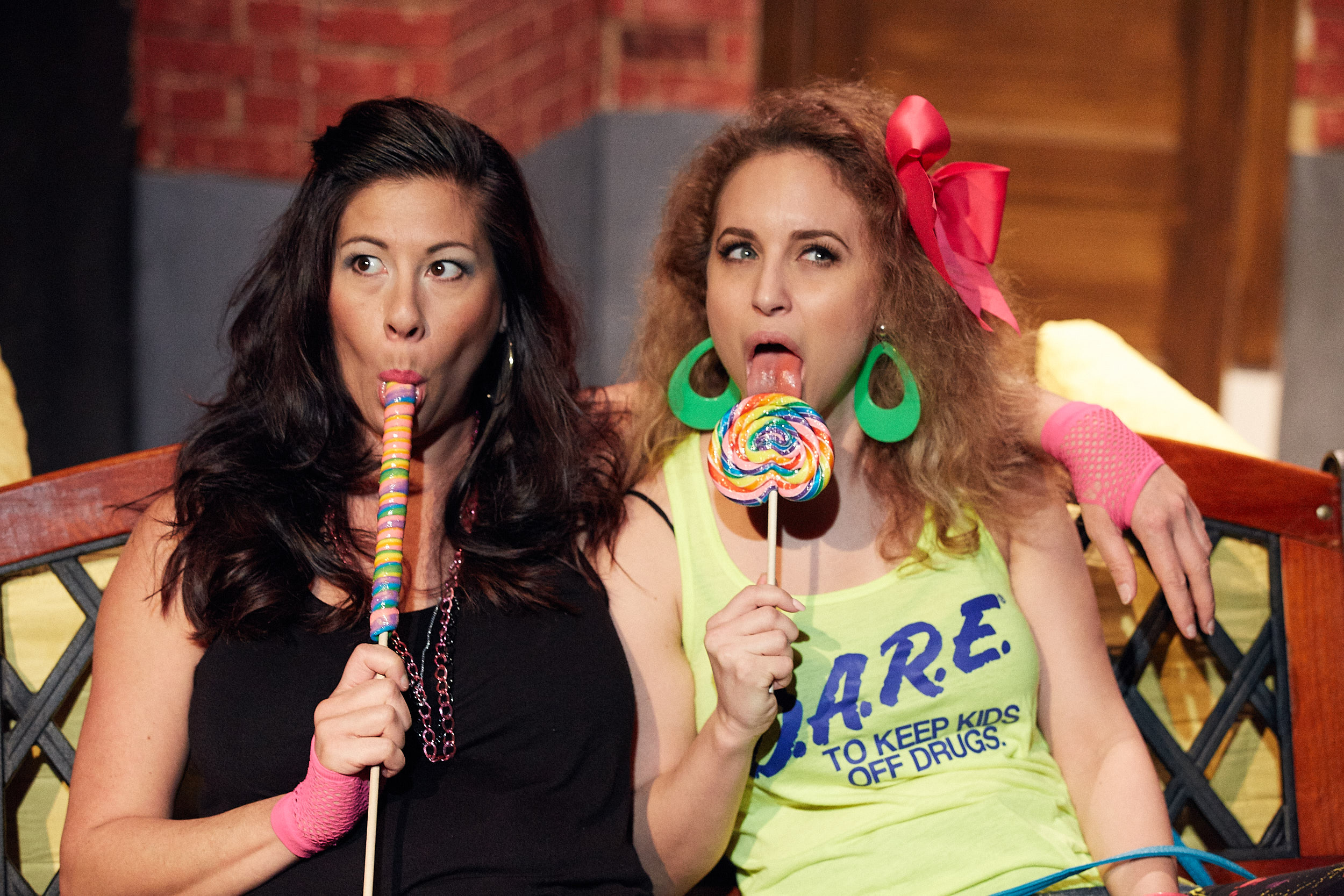 Lusting After Pipino's Wife, by Sam Henry Kass
Theatre 68
5112 Lankershim Blvd.
No Hollywood, CA 91601
Performances:
Extended to April 19, 2017.
Saturday and Sunday, 8 p.m.
Sunday March 19, 3 p.m. matinee only
3/03 – Friday @ 8pm
3/04 – Saturday @ 8pm
3/11 – Saturday @ 2pm
3/12 – Sunday @ 7pm
3/15 – Wednesday @ 8pm
4/5 – Wednesday @ 8pm
4/8 – Saturday @ 2pm
4/12 – Wednesday @ 8pm
4/15 – Saturday @ 2pm
4/18 – Tuesday @ 8pm
4/19 – Wednesday @ 8pm
Running time: Approximately ninety minutes, with one fifteen minute intermission.
Tickets:
Range from $25.00
 Box Office:
Purchase Tickets here or call (323) 960-5068 more information can be found on Theatre 68's website.