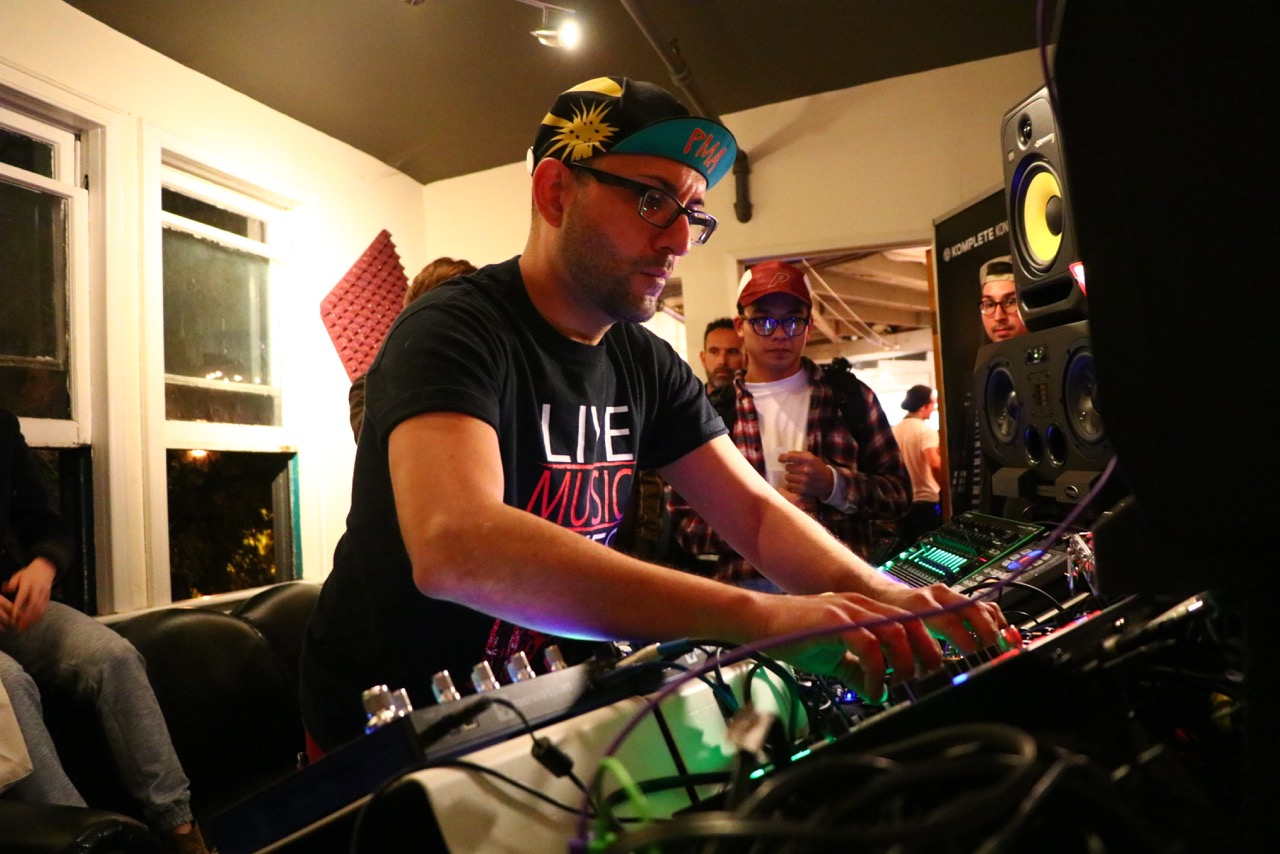 If you want some insight into what the Point Blank L.A. classroom might be like, now's your chance!
This Thursday—16th March—Point Blank Los Angeles will be holding an Open House event between 7:00 and 9:00 pm at their studio complex in Mack Sennett Studios in Silver Lake.
Point Blank Electronic Music School is an award-winning music production & DJ school based in London, Los Angeles, Ibiza (also online), providing professional tutor lead music courses and learning programs.
The Point Blank Los Angeles Open House event is free and open to the public, giving a taste of the instructors' style and industry expertise that all Los Angeles Students gain access to while developing or brushing up on their DJ and production skills.
At Thursday's Open House event you can meet Point Blank L.A.'s accomplished instructors:
Viktor Carrillo • Joe "Computo" Caputo • Sweatson Klank • Gabriel "Gato" Ferrer • Brian Markman
As well as experience student performances.
The event will include:
• live performances
• riveting guest masterclass
• engaging Q&A's
• lively historic landmark building-meets-future-music-tech tour
• special prize giveaways
And a special live set and then masterclass by:
• PBLA's own David Harrow (On-U Sound, OICHO) and,
• Pure Filth Founder Sam XL, respectively, who just passed a decade bumping the bass at Low End Theory in LA.
Point Blank is an Approved Training Centre for Apple, Ableton, Steinberg and Native Instruments. So the Open House is likely to have large screens projecting the Ableton Live program, and the instructors demonstrating their finesse behind their decks.
This is the ultimate interaction opportunity with instructors to watch, learn and ask questions and gain a sense of what producing with Ableton Live is all about.
Point Blank is possibly the most well-known name when it comes to DJ and production schools.
The first venue opened in London in 1994 and has grown to become the go-to place for creatives interested in electronic music and media. With a jam-packed roster of accomplished graduates a and a recently opened second London premises, Point Blank isn't just in London anymore thanks to this Los Angeles branch. Plus they just announced: Ibiza opens in June.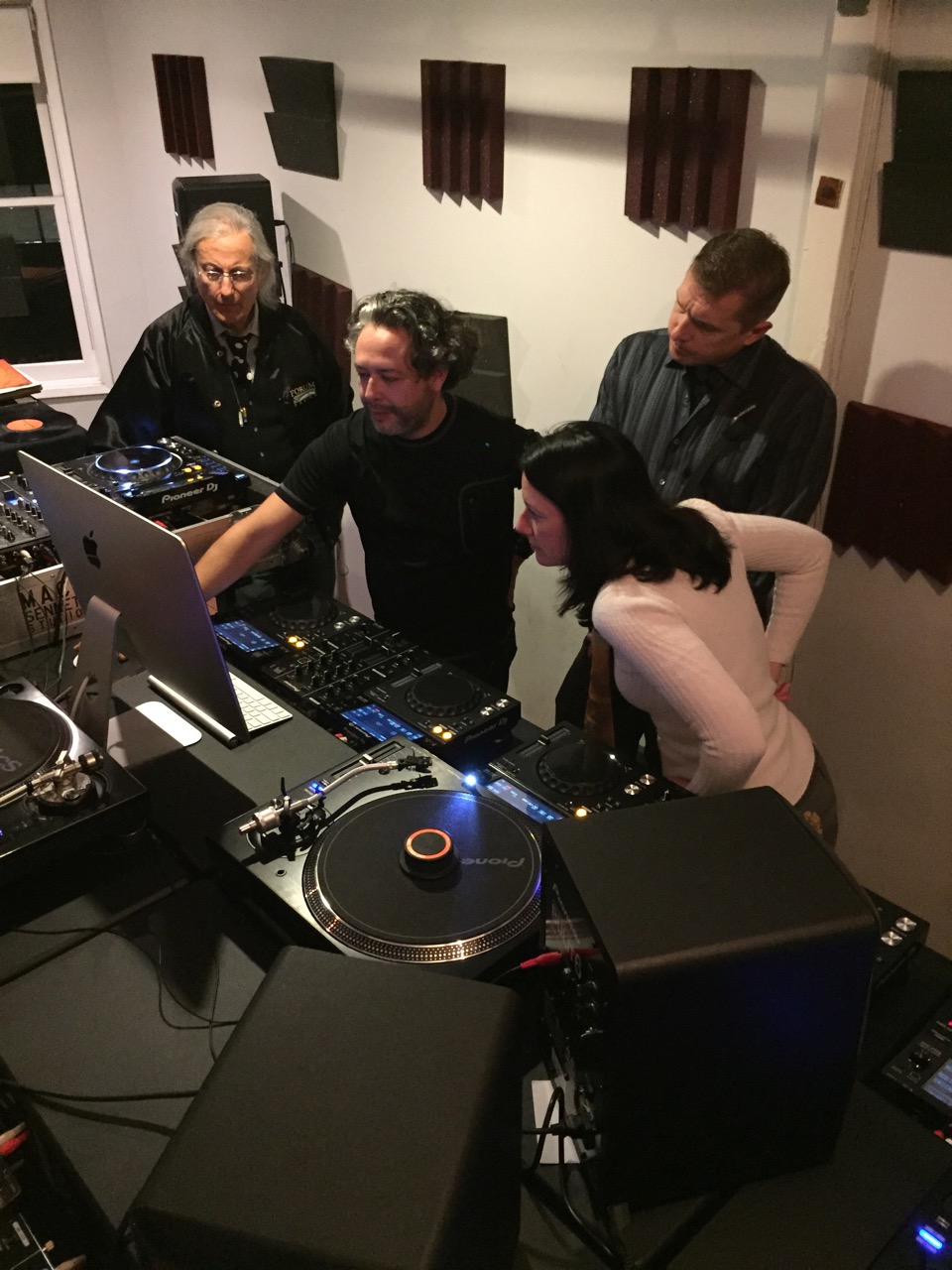 On Thurs. Mar. 16 join the team for:
Point Blank Presents: PBLA Open House
L.A. location inside Mack Sennett Studios (Los Feliz/Silver Lake)
Mack Sennett Studios
1215 Bates Ave., Los Angeles, CA
7:00–9:00pm
Free w/ Eventbrite registration
Schedule:
• 7:00-7:30pm: Open House arrival and welcome
• 7:30-7:45pm: Live performance from PB Instructor Dave Harrow
• 7:45-8:00pm: Meet the PBLA instructors
• 8:00-8:45pm: Guest masterclass from Sam XL (Pure Filth Sound)
• 8:45-close: Prize Giveaway / Networking / Student Performances / Tour
BONUS:
Point Blank Los Angeles is currently offering a huge 20% off all of their LA production courses (excluding Maschine) plus a free copy of Ableton Suite—worth $750—bringing your potential savings to $3750.
Anyone who enrolls before 31st of March can use the code LOSANGELES20 to redeem this discount. For more information click here. http://plus.pointblankmusicschool.com/enroll-with-point-blank-los-angeles-and-get-a-free-copy-of-ableton-suite-worth-749/
About Point Blank Electronic Music School.
LONDON HQ:
Founded in London in 1994, Point Blank is a globally renowned music school boasting alumni such as Dirtybird boss Claude VonStroke, Hot Creations mainstay Patrick Topping, rising duo AlunaGeorge, Goldie, and Juan MacLean. The education-leader in music production & DJing quietly opened its Los Angeles branch in early 2015.
LOS ANGELES SCHOOL:
The LA facility – of this massive global operation – housed in one of the coolest historical OG film production buildings (circa 1916) in all the city.
Mack Sennett Studios
1215 Bates Ave., Los Angeles, CA
The L.A. school sees a large enrollment from international students traveling all the way to Los Angeles JUST for PBLA's courses/instructors from countries including India, South Korea, Guatemala, Brazil, Lebanon, Sweden, Ukraine, Peru, Australia, China, Namibia, South Africa, Turkey, Chile, Malaysia, and more.
Learn more about the event below & online here:
http://plus.pointblankmusicschool.com/pbla-open-house-event-with-david-harrow-sam-xl-pure-filth
LINKS:
• Point Blank – http://www.pointblankmusicschool.com
• Facebook – https://www.facebook.com/pointblankcollege
• Twitter – https://twitter.com/Point_Blank
• Instagram – https://www.instagram.com/pointblankmusicschool