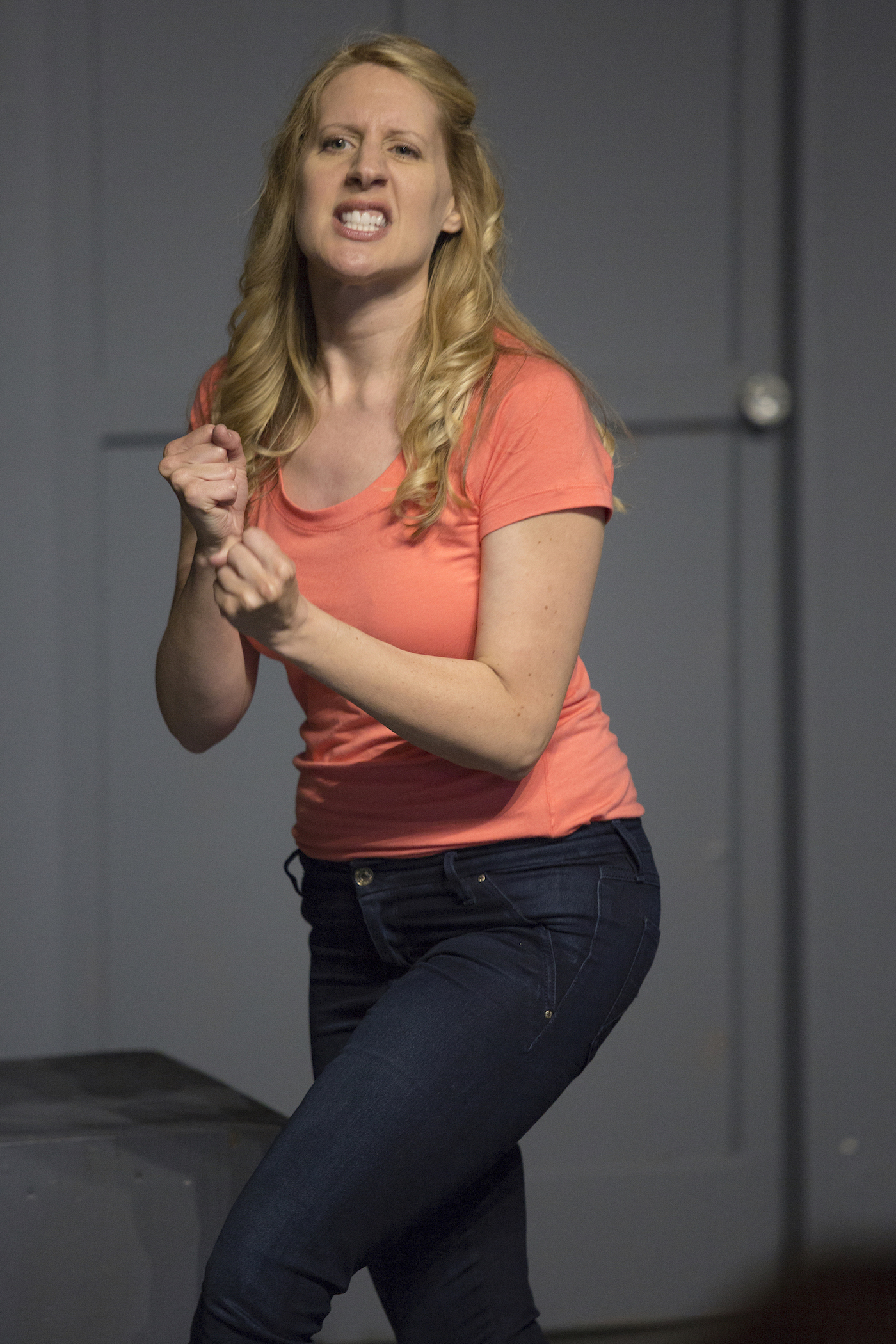 Hosted by Karen A. Clark and Barbara Roberts, Unsilenced on March 26, 2017 at 7 p.m. at the Electric Lodge in Venice Beach closed out the Los Angeles Women's Theatre Festival with four women being heard.  Al Yoshihara, Loree Gold, Carla Delaney, and Juliette Jeffers unburdened their secret dreams, desires, and questions out to the world.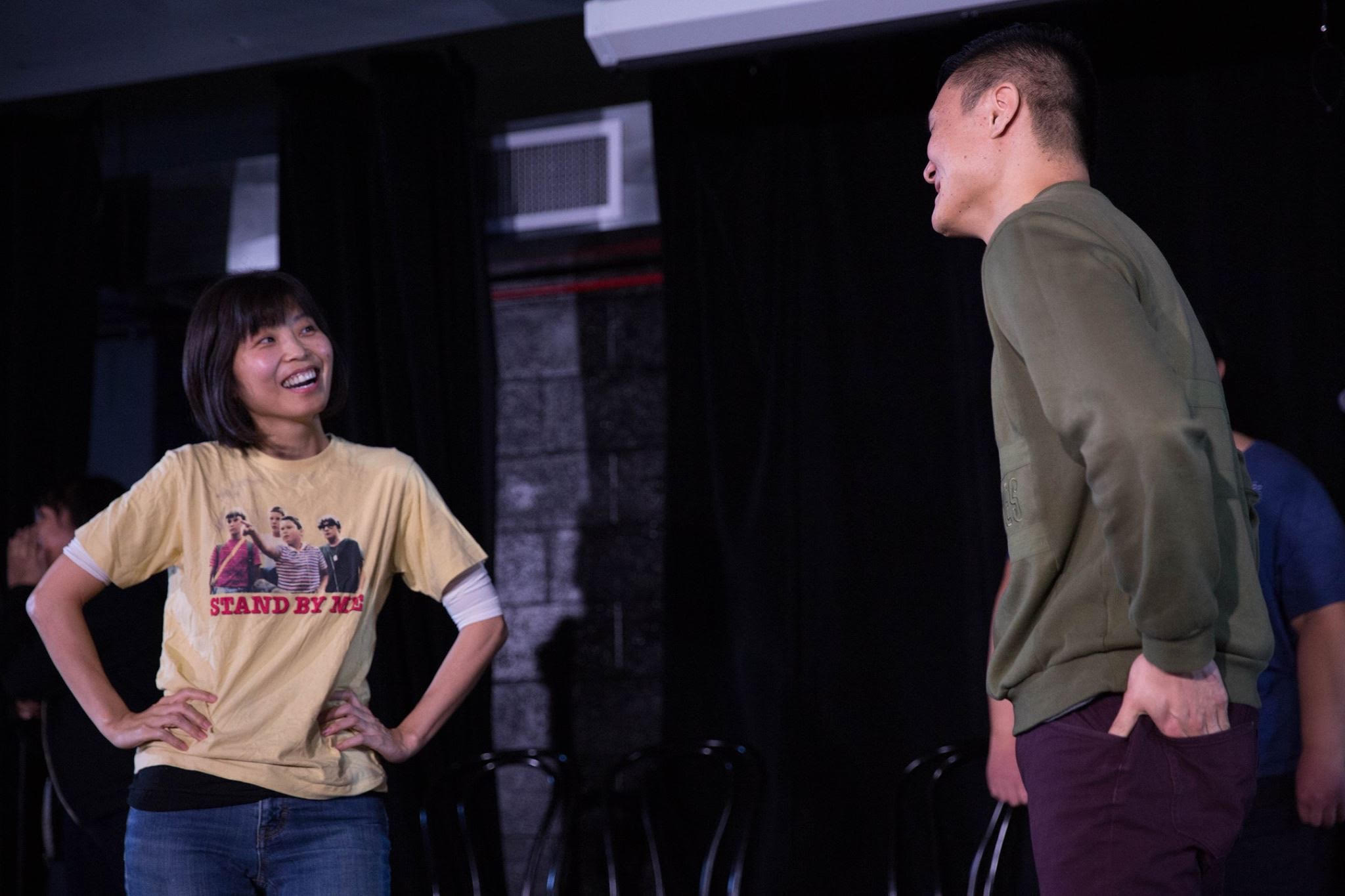 Al Yoshihara opened the night with her piece My River Phoenix.  Dressed in a black and white t-shirt that appeared to have a smoking River Phoenix, Yoshihara plays a woman in search of her American dreams and finds her own River Phoenix. However sometimes you should be careful what you wish for.  Yoshihara is training in comic improvisation and it shows in her work and is an actress in film and television.
Loree Gold's Snatched … Stories From Down There is a ride through history of the LGBT community and the story of a love that lasted for over twenty four years.  It touches on issues of transgenderism, family, love and lots of lust.  It is a touching look into the life of someone who wanted another, only to find they wanted to be someone else.  For information on the full show check out the website.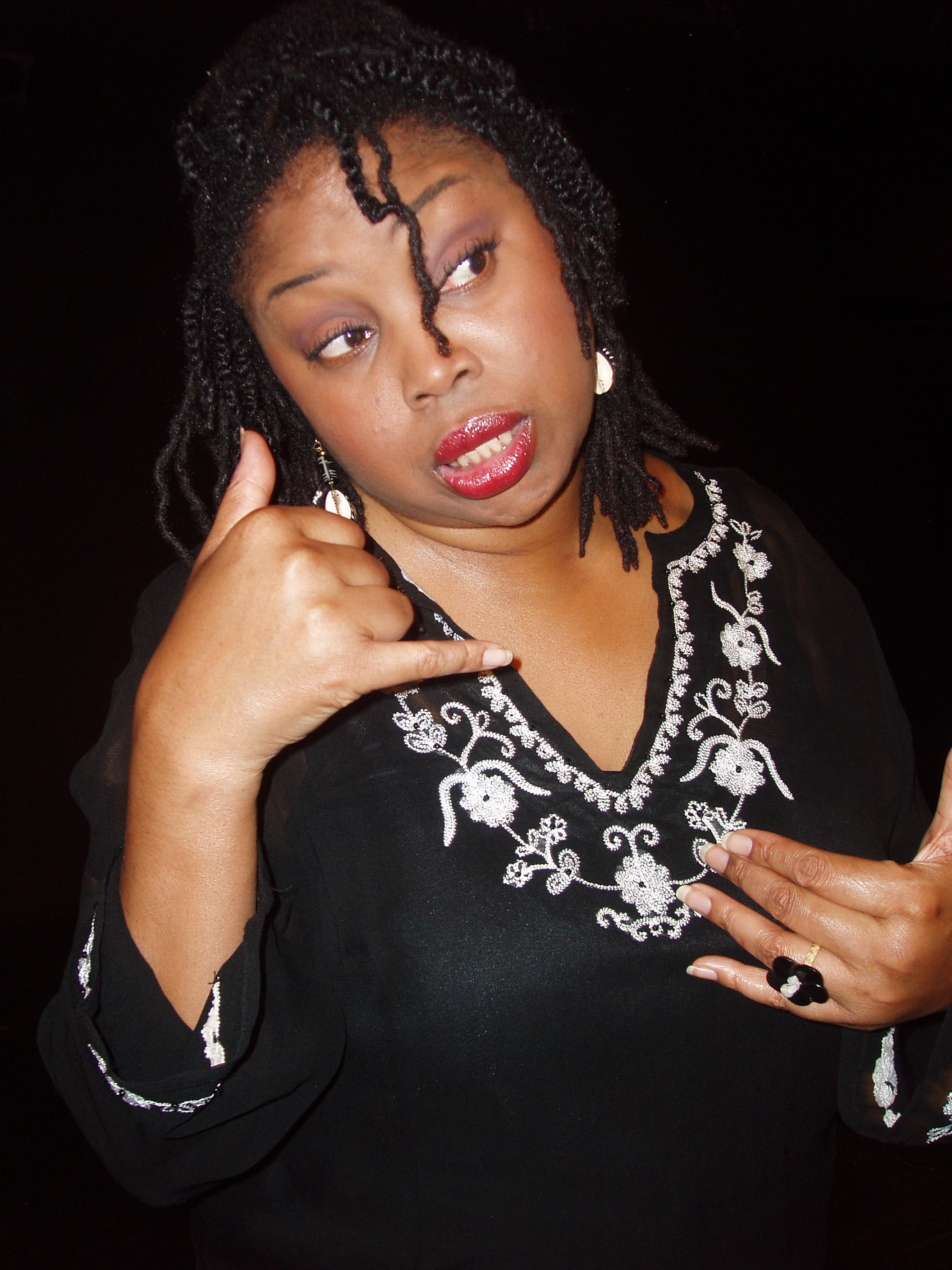 Juliette Jeffers
After intermission, Carla Delaney uses her multiple talents as a voice over artist to tell the story of a voice over artist whose life is turned over by a silent disease.  Voices is a poignant look at a woman with an incredible gift whose voice is pushed to be not her own.  It is an exploration of events and what her voice might have said had it the courage to do so.  It is also an artistic exploration of the multiple voices symbolically we kind of all have and that pull us in difference directions, the heart, the mind, and our fear.  A reel showing some of her work can be found on YouTube.
Ending the festival was Judgment Day, a powerful performance by Juliette Jeffers putting God on trial for all the violence and injustices that the African American community has faced.  It is also a tribute to the many individuals who have passed in the African American struggle for their lives being equal to all.  In the end the audience is left wondering about the guilt or innocence of God when confronted by all the unfair circumstances faced by real historic men and women who were abused, neglected, or killed because of the color of their skin.  A trailer about the show can be found on line here and more information about Jeffers can be found on her website.  Jeffers and Terrie Silverman will be teaching separate workshops next month on April 23rd at the second annual Brava, A day of Theatre at the Macha Theatre, 1107 N. Kings Road, West Hollywood, Ca 90069 from 11 am to 1 pm and 1:30 pm to 3:30 pm respectively.  The workshops are free.  There will also be a series of paid performances following.  For more information and tickets contact the LAWTF.