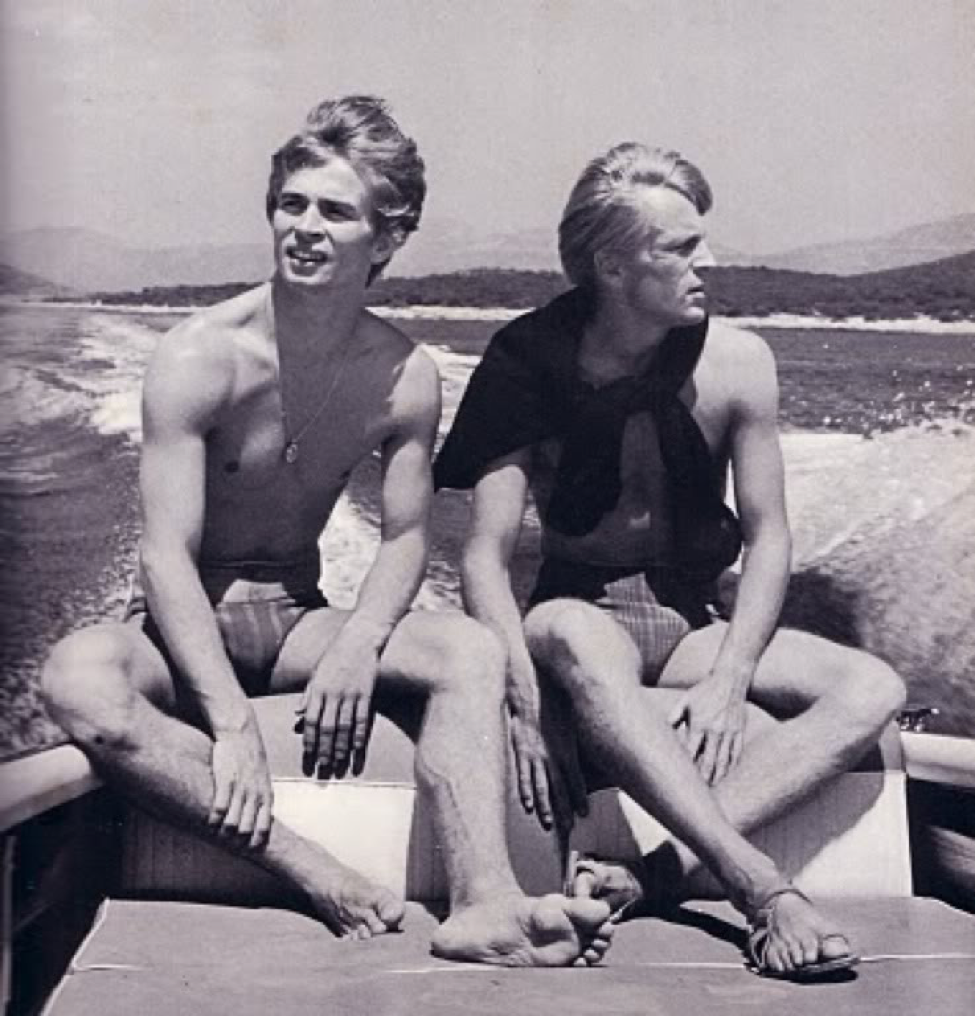 This is Part Five of a six-part series of reminiscences by Neal Weaver entitled The Mad Russian and the Great Dane, Tales of Rudolf Nureyev and Erik Bruhn.
You can read Part One here.
You can read Part Two here.
You can read Part Three here.
Part Six will be published next week.
You can read more about this author at the end of the article.
Parts One-Four were first published on Stage Raw.
Part Five: More About Erik
When the 8 o'clock performance of my play was cancelled due to the theatre flooding, Erik Bruhn and I went to a Ukrainian restaurant called The Orchidea, on Second Avenue, one of my long-time hangouts. We ordered dinner, and as we were eating, actors from my cast arrived to join us. They were feeling very sore and hurting. The rehearsal period had been night-marish, and they knew before we opened we were doomed, but we were contractually obliged to carry on. The producers had publicized the show as if it were a piece of gay porn, and the actors had banded together to complain to Actors Equity. Equity told them that was the producers business, and to grin and bear it. The reviews were viciously brutal, with Critic Marilyn Stasio beginning her piece with, "Picket this abomination before it proliferates!" So the actors were both sad and sober.
Erik seemed to sense their hurt and their state of mind. He began talking about his own spectacular career failures, and in some mystical way he seemed able to take away their pain. It seemed almost magical to me. (Lydia Joel said he was famous for doing that with his own company, but it was surprising that he could do it with actors he didn't know.) We were enjoying the talk, and the actors enjoyed having a celebrity among them.
Then our producer, Rick appeared. He was very concerned because contractually he had to give the show a three week run in order to be able to claim his slice of the play's future  profits; he wanted them to come back to the theatre immediately and do the second or late show to meet the contractual requirements. So they traipsed out. Erik and I by this time were feeling pretty mellow and decided to stay at the Orchidea and talk and get quietly plowed.
We had a long and surprisingly intimate conversation. I told him about having discovered a picture of him and Rudi, at the bar in class. He was smirking and looking pleased with himself because he'd just delivered a lethally cutting remark to Rudi, and Rudi was breaking into tears. I told him how I'd taken the photo from the file and destroyed it because it was too intimate and personal for publication.
Then I asked him why he and Rudi had broken up. He said, simply, that Rudi had begun talking to the press about their relationship. (I'm not sure that was true. Rudi never liked to be asked personal questions, and even on the Dick Cavett show, he got resentful about being asked about what he considered personal things. Cavett said, "Boy, you really don't like being asked personal questions." Rudi smiled wickedly—and dangerously. "Is all right. You ask one, then I ask one!" Cavett backed down.)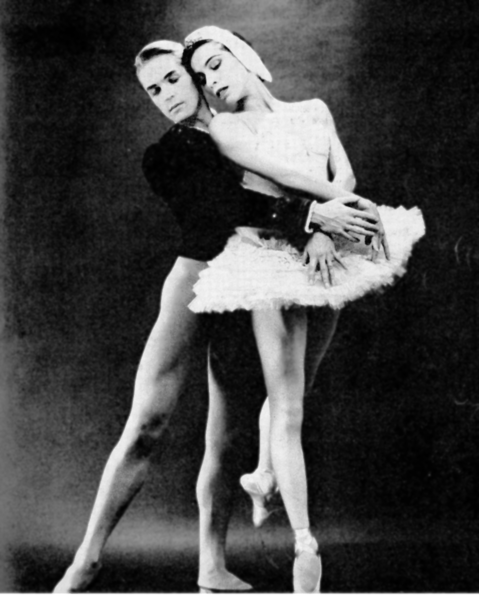 Then Erik told me the entire saga of his relations with Rudi and Maria Tallchief. I said, "Are you sure you want to tell me this? I mean, I'm press too." To which he replied, "I trust you." Sweet words to hear from that man.
He said that he'd had an affair with Maria, long before he met Rudi. But he was not happy about it because she was very possessive, and he liked her husband and didn't like making him a cuckold. In order to escape from Maria, he joined another company far away from her. But the new company's prima ballerina had turned up pregnant, and the only available replacement was Maria.
Meanwhile, Rudi had just spectacularly defected, and become involved in a liaison with Maria—mainly as a way to get to Erik, whom he'd long hero-worshipped. And the rest was history. I didn't entirely trust his version of the story, as I'd seen him with Maria and he clearly adored her. He may have used her to get to Erik, but he hadn't just used her.
Eventually it was time to go home and we asked for the check. I was digging in my pockets for my portion of the tab, but he said, "Let me get this." When I hesitated, he said, "Let me get it. I'm rich." Not bragging, just stating a fact.
Afterwards I kept thinking about the way he'd related to my actors, in a way that was downright therapeutic and miraculous to me. The following Monday, in the office, I decided to call him and thank him again. I was highly emotionally vulnerable at that time, due to all the horrors of the production of my play. He was in when I called, and I said without preamble, "That was the first time I ever saw anyone take away pain, and I love you for it!" I then, without warning, burst into tears. I could feel him backing away fearfully, thinking that I was making a confession of romantic/sexual love. Nothing could have been further from the case. I'd never found him sexually attractive. The two of us were too much alike, at least psychologically, so that sexually we'd have cancelled each other out. He needed someone as rash, brash, and impetuous as Rudi to penetrate his protective shell of reticence, dignity, melancholy and elegance. But he hated all the sturm und drang of life with Rudi.
But in my case, the damage was done. Erik got off the line as quickly as possible. There was no way I could explain that I was speaking of platonic love—agape, if you will—in a way that he'd believe me. My tears were tears of gratitude, not amorous feelings.  I'd just unwittingly destroyed a friendship that meant a great deal to me. He had spent much of his career fighting off love-sick fans and sycophants, and I'd placed myself in that category. There was no turning back.
I only saw Erik once more, considerably later. I was scheduled to do an interview with actor Michael York, who was also managed by Chris Allen. I went to Chris's apartment to meet Michael, and Erik happened to be there. He seemed like a totally different man, hard and bitter. Obviously things were not going well with him. He was friendly on the surface, but wary and hostile underneath. After the usual chit-chat, I asked him what he was doing. "I'm writing a novel," he said.  I asked what it was about, and he snapped, "Cannibalism," and departed up the stairs. In his mind, I guess I was one of the cannibals.
Later I heard that he was dying of lung cancer. And according to a biography of Rudi, when Erik was dying, in the hospital, Nureyev visited and they were reconciled—and Rudi climbed into the bed to hold him close. They'd been together off and on for 25 years.
But I was to have one more encounter with Nureyev…
Part Six—the final part—will be published next week.
Parts One-Four were first published on Stage Raw.
About the Author – Neal Weaver:

 A playwright, director, and critic, Neal Weaver has been working in and around theater for 65 years. Over these six-plus decades he has worked as an usher, a puppeteer, a movie projectionist, actor, playwright, publicist, and editor.

Neal Weaver's plays have been produced Off-Broadway, Off-Off Broadway, in LA's 99-seat theaters and in universities.

Weaver was stage manager for the Playwrights Unit of the Actors' Studio in NYC, and he was founder and artistic director of The Meat and Potatoes Co (NYC)., which mounted 92 productions in 12 years.

He began his journalism career in 1968 as associate editor, critic, and feature writer for the now defunct After Dark Magazine, reviewing theater and film. He moved to Los Angeles in 1987, and since his arrival here has reviewed theatre for LA View, Backstage, LA Weekly and Arts in LA., and has been a member of Los Angeles Drama Critics Circle since the mid-1990s.