This is Part Six of a six-part series of reminiscences by Neal Weaver entitled The Mad Russian and the Great Dane, Tales of Rudolf Nureyev and Erik Bruhn.
You can read Part One here.
You can read Part Two here.
You can read Part Three here.
You can read Part Four here.
You can read Part Five here.
You can read more about this author at the end of the article.
Parts One-Four were first published on Stage Raw.
Part Six: Last Encounter with Nureyev
When Royal Ballet's Nutcracker tour left NYC, its next engagement was in San Francisco. While they were there, Nureyev and Dame Margot had been invited to a party, which turned out to be largely a pot party. And almost as soon as they arrived, the SF cops raided the place. Rudi and Margot fled with others to the roof, there the cops found them kneeling, hiding behind a raised skylight, she in her mink on the grubby roof. They were taken to the station for booking. While they were there, a TV reporter-photographer moved in for a close-up of them. Rudi looked balefully at the camera and then, with magnificent economy of gesture, he leaned forward and breathed on the lens, completely fogging it over.
The incident created an international scandal, and greatly displeased the powers that be at the Royal Ballet. They began keeping both Rudi and Margot on a short leash. Their joint appearances had proved a box-office bonanza for the Royal, but enough was enough.
Meanwhile, things were not going well for me at After Dark. Bill Como was busily making it into an ever-gayer magazine, which was not what I wanted at all. And I thought it was a bad business decision. The gay audience would support an entertainment magazine, but if the magazine got too gay we'd lose the people who wanted an entertainment magazine.
Mind you, I had no reservations about covering nudity in the theatre, if it was legitimate, and in fact I'd been responsible for a huge, fully illustrated article on Nudity in the Arts. It had sold out on the NYC newsstands in a mere matter of hours. And I guess its success set the course for the magazine. But when they began printing nude shot of the designers in the fashion spreads, I balked. That was worse than gratuitous. The final blow came with a cover photo of a beefy, bubble-butted dancer holding a female dancer on his shoulder. They cropped the photo to emphasize the male, while the female was cropped both top and bottom, so her mid-section looked like a strange log on his shoulder. This seemed down right anti-female. (And in selecting photos for the nudity in the arts, he gave the male nudes full pages and the females got one-column cuts. When I complained about this to Bill, he agreed to add a shot of Jane Fonda from Barbarella. She was nude, but concealed inside a translucent tube. Bill said, "I can't help it. I just find female nudes dirtier than males." Which put it in a nutshell.
So I resigned from After Dark. I told our publisher Jean Gordon, "I'm willing to write for peanuts for something I care about. But if I'm going to write for a trashy gay sheet, I want to be paid for it." She informed me that she was sure I'd come back on bended knees, begging to be taken back. On a cold day in hell, I thought…
I went back to office temping and concentrated on demonstrating against the War in Vietnam. And that created family problems. When, after Kent State, my mother told me "I wish they'd killed more of them," I didn't speak to my family for over a year and when she came to NYC with her new second husband, I refused to see her.
I eventually took a job as man Friday to a PR man named Mortimer Matz. And I discovered that my old college classmate Bill Sheffler had become editor of a new gay mag published in Los Angeles, called In Touch and wanted to know if I wanted to write for it. It was even raunchier than After Dark was getting, but I thought, better to work for a gay mag and get some serious coverage into than working for a hypocritical After Dark. (Another gay magazine referred to it as "the only magazine that only comes out after dark!)
So, I did an interview with actor George Rose, who'd been in the old Vic, and had won a tony for playing the common man in a man for all seasons. He was appearing with Lynn Redgrave on Broadway's My Fat Friend. (Incidentally, Redgrave wrote me a lovely thank you note for my review. That didn't happen often.) I did some round-up stories about the downtown clubs and the Broadway season.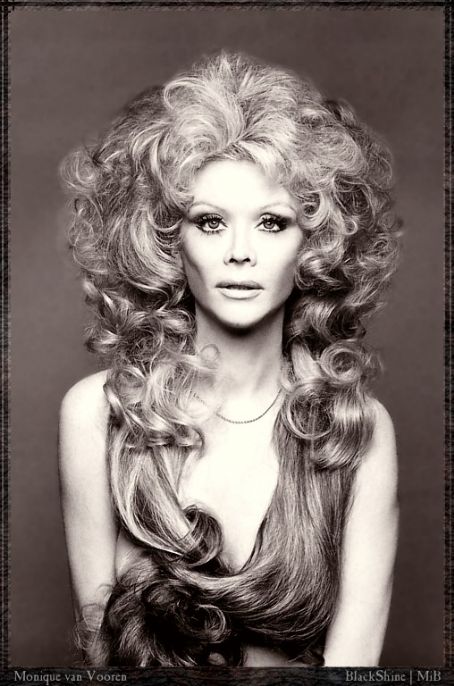 But I wanted to do a piece on dance, with emphasis on American Ballet Theatre and Martha Graham Company's seasons. ABT blanched in horror at the idea of being covered in a gay magazine, so we decided to do the Royal Canadian Ballet instead—and Nureyev was guest-starring. (He'd guest starred with everybody, even the Graham company, which required a total retraining of his body. I saw him as the frontier preacher in Appalachian Spring. He wasn't very good—he had little sense of a southern American preacher, and he knew it but you had to give him credit for trying.
I did the piece on the Graham season and the Royal Canadian, in which Rudi was dancing the role of Albrecht in Giselle and a Don Juan ballet. I called the piece, "Demons in the Soul and Willis in the Wood." I figured I ought to try for another interview with Rudi. I tried to find Chris Allen, but he seemed to have totally disappeared. So, I was back to hanging out with the stage-door Johnnies and Janies outside the Met stage door.
After a considerable wait, Rudi emerged with a very young and expensive looking young girl on his arm. As he drew near me, I said, "Mr. Nureyev, I tried to reach Chris Allen but—"
He snarled, "Chris is dead!" and swept off into the waiting limousine.
I was shell-shocked. I wanted to apologize for unwittingly raising a painful subject.  And, also, to make another try for an interview.
I no longer had my contacts at Dance Magazine so I didn't know how to reach him. I began digging for the information, and somehow found out that, rather surprisingly, he was now staying with Monique van Vooren. I'd seen her in a music tent in Chicago as Lalume in Kismet. She'd been overweight, with rolls of fat spilling out over her harem pants. And she'd forgotten the lyrics of "Not Since Nineveh." Now she'd slimmed down, and won new notoriety as a star of Andy Warhol's Dracula.  
I didn't want to make a cold call to him, and catch him by surprise. So I wrote a careful letter, expressing my distress at the news of Chris. (He had plunged from the window of his 14th floor apartment. Officially it was said to be an accident that occurred when he was washing his windows. But who washes the outside of his windows if he lives on the 14th floor?) I said I was hesitant to call him on a personal number, but I wanted very much to reach him. I was being brazen enough to call. But of course, he'd be free to refuse the call.
When I thought the letter had had time to reach him, I phoned, and Monique answered. I asked for Mr. Nureyev and heard her yelling, "It's for you."  He came on the line. I explained that I was now working for a gay magazine, and wondered if he'd be willing to give an interview to a gay publication. There was a long thoughtful pause before he spoke: "Let's put it this way. Not as long as I'm dancing with the Royal." They were still keeping him on a short leash.
That was my last direct contact with him. But I did continue our relations in print. I'd seen him dancing DON JUAN, and was slightly appalled. He seemed petulant, and during the second male lead's only showcase solo, he was camping it up and flirting with the girls in the corps. The less famous dancer's performance was obliterated. I couldn't take that. I didn't criticize him directly, and had high praise for his performance in Giselle. But I said that the Stage Director should have had more control over focus so the less prominent dancer's performance was not simply destroyed.  As if any Stage Director would have the guts up to stand up to Rudi.
I also saw Rudi and Dame Margot in the shamelessly romantic Camille ballet, Marguerite and Armand. Pure schmaltz, but spectacularly showy. And the ovation at the end was incredible. Rudi and Margot continued endlessly bowing and smiling, while ushers brought them huge bouquets of roses, and the fans pelted them with single flowers. The ovation seemed endless. I intended to stay and see how long it would go on. But after 27 minutes, I got bored and left. The cheering was still going on.
I also saw Margot dance the title role in Cinderella, with Robert Helpmann and Sir Frederick Ashton camping it up as the ugly step-sisters. Margot had a mischievous impish smile, when she wasn't dancing something tragic. I was left feeling that she and Rudi shared the same nutty sense of humor.
After that, I followed his career in the press, and also read up on Dame Margot. Her life was almost as exotic as his. She'd spent her early years in China, where her parents were working, returning to England at age 13 to begin ballet training. She was accepted by the Royal early on, and famously was partnered with Robert Helpmann. She married Panamanian diplomat Dr. Roberto Arias, and when he attempted a coup against the Panamanian government, she joined in and was arrested. Rumor had it she was their gun-runner. Sometime later, a rival politician shot Arias in an attempted assassination, leaving him a quadruple paraplegic. She spent all her savings, and continued dancing long after the expiration date for ballerinas in order to pay his medical bills. By the time she first met Nureyev, she was 42 and he was 24, but they bonded, and their pairing in the ballet made them idols of dance world. Just before Arias died, she developed breast cancer. Rudi stuck by her as much as he could and paid her medical bills. She died at age 71 in 1991.
Meanwhile, there were growing rumors that Nureyev had AIDS. But he continued to dance, even as he lost flesh, strength and energy. He began to get poor reviews, his famous elevation was much diminished and those performances tarnished his spectacular reputation. But those close to him said he was afraid that if he stopped dancing he would die. So he kept on, dancing everywhere, and becoming the director of the Paris Opera Ballet. The old company was semi-moribund, but he rebuilt it from the ground up, despite the intrigues and cabals against him by the company's old guard. He worked more as a choreographer, and began to train to be an orchestral conductor. Before his death, he acquitted himself well in the new profession. He died rich, and his tombstone was draped in a gorgeous mosaic of an oriental carpet.
(Much information about him is available in Julie Kavanagh's huge biography, Nureyev—A Life. She deals with his birth on a train (foreshadowing his endless touring and travel, childhood days as a Tatar child in war-starved Siberia (they lived mostly on potatoes), his early attempts to launch his career, and his early years with the Kirov Ballet. Kavanagh gives a blow by blow description of his storied defection at La Bourget airport in Paris. She also recounts his life-long fear of being kidnapped by the KGB, and the fact that he was unable to visit his mother till he finally got permission from Soviet authorities when she was dying. She didn't seem to recognize him, but when he left, she asked, "Was that Rudik?")
In my more self-critical moments, I think it was foolish to become emotionally invested in celebrities who could never be a real part of my life—though Erik seemed to be for a while. But in a way, I loved them all: Rudi, Erik, Margot, Chris Allen (if only for his eclectic art collection), and even Michael York who was a love, modest and funny and self-effacing. He tried never to use a personal pronoun, and when asked about his acting technique, he replied, "Well, one doesn't want to sound like My Life in Art!"
They are all glorious memories and I wouldn't have missed them for the world.
Parts One-Four were first published on Stage Raw.
About the Author – Neal Weaver:

 A playwright, director, and critic, Neal Weaver has been working in and around theater for 65 years. Over these six-plus decades he has worked as an usher, a puppeteer, a movie projectionist, actor, playwright, publicist, and editor.

Neal Weaver's plays have been produced Off-Broadway, Off-Off Broadway, in LA's 99-seat theaters and in universities.

Weaver was stage manager for the Playwrights Unit of the Actors' Studio in NYC, and he was founder and artistic director of The Meat and Potatoes Co (NYC)., which mounted 92 productions in 12 years.

He began his journalism career in 1968 as associate editor, critic, and feature writer for the now defunct After Dark Magazine, reviewing theater and film. He moved to Los Angeles in 1987, and since his arrival here has reviewed theatre for LA View, Backstage, LA Weekly and Arts in LA., and has been a member of Los Angeles Drama Critics Circle since the mid-1990s.