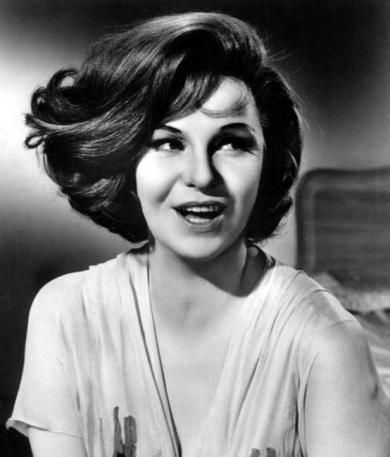 This is Part Two of a six-part series of reminiscences by Neal Weaver. 

You can read more about this author at the end of the article.
Part Two of Geraldine Page, Actress Extraordinaire:
Later, after I was discharged from the army, I became stage manager for the Playwright's Unit at the Actors Studio, and one of the exciting aspects of the job was getting a chance to see Page up close and personal. So I observed her whenever I got the chance.
Offstage, she frequently looked red-faced and sweaty, as if she'd spent the last four hours over a hot ironing board, but that couldn't tarnish her glamor for me. I discovered she was a sweet, tactful, self-effacing woman. I remember one day, when she'd signed up in the Studio's reservation book for a rehearsal space, she came in with her scene-partner to work. She then discovered that a certain featured actor who shall remain nameless, had erased her name and replaced it with his own. So while he laid claim to her space, she was reduced to rehearsing her scene on the front steps of the Studio.
On another occasion, the members of the Playwright's Unit were summoned to a special meeting to vote on some issue about the operation of the unit. And again, this vote was taken outdoors, on the broad front steps of the studio, probably because all the rehearsal spaces were in use. Page, always active at the Studio, had volunteered to hand out the ballots and pencils, and count the ballots. As she was passing out the ballots, she offered one to me. I explained that I was just the stage manager, and not a voting member. She gave me a wonderful smile that seemed to say she was including me, even if the unit did not. When the second ballot came round, and she was handing out the voting slips, she remembered not to give one to me, but gave me a wonderful smile anyway.
I don't think she ever even knew my name, but she was always friendly and approachable.
When the discussions began about whether the Studio should launch out and attempt commercial productions, there was a mass meeting of the membership, the place was packed, and a star-studded crowd it was. The board of directors included Paul Newman,  Page, Michael Wager (always called Mindy), and Rip Torn, and, I think, Salem Ludwig, among others. I remember that the huge turn-out for the meeting caused a shortage of coffee cups, and Newman was drinking his coffee out of a sugar-bowl—and that his eyes were even more electrically blue than they appeared in movies. And Page, as treasurer, was called on to make a financial report. Apparently the role made her self-conscious, for all the mannerisms she'd labored to get rid of in her work came back with a vengeance: the was fluttering and waving a chiffon handkerchief as she reported the expenditure for a new toilet seat for the men's room.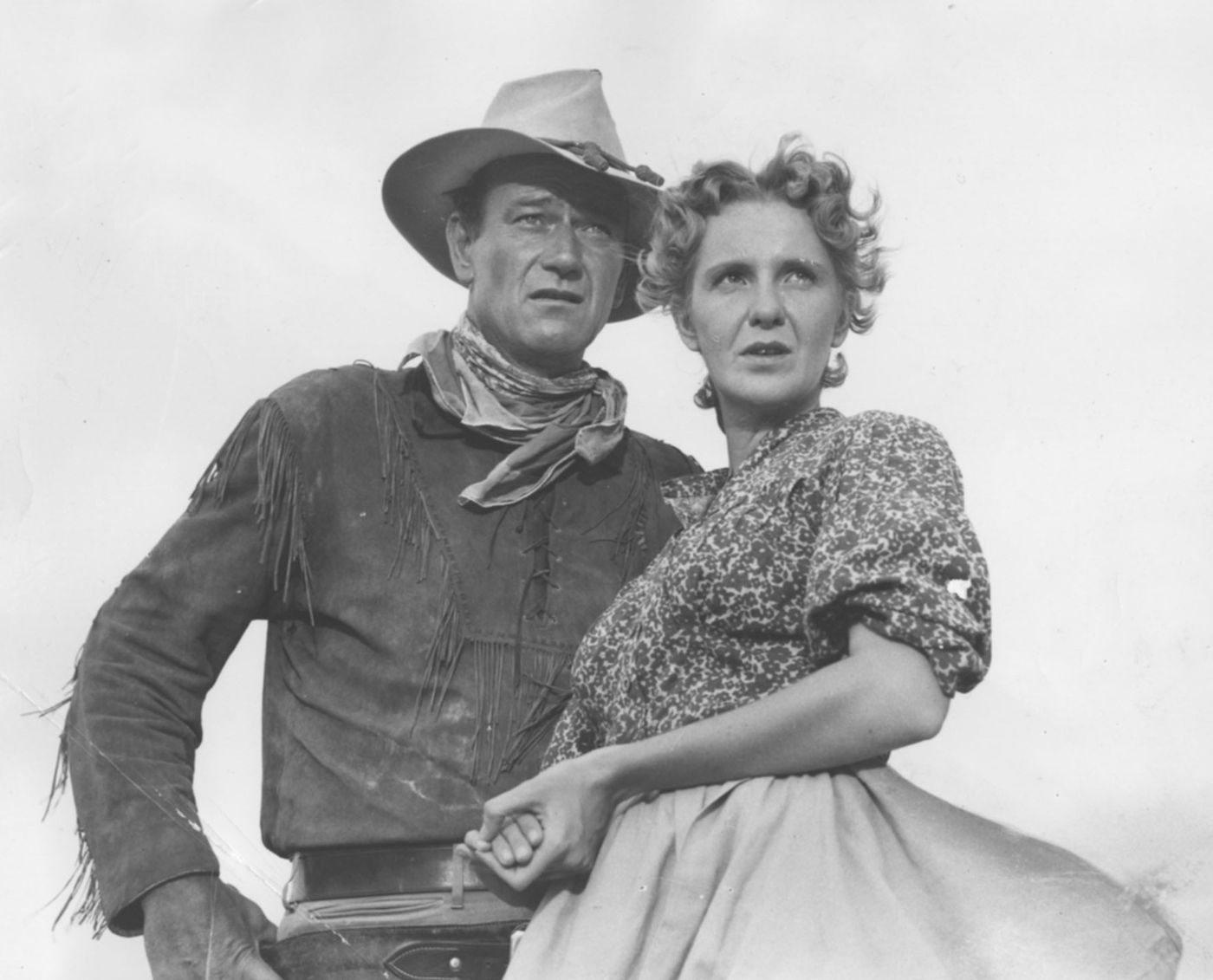 I had the chance to see many exciting workshop productions at the Studio, including one in which Roscoe Lee Browne played a black actor whose greatest ambition was to play the one role he would never be cast in, Iago in Othello. Projects in the classes at the Studio were always more original and exciting than most of the shows on Broadway. But the most memorable was a play called The Enormous Lie, with Page and Robert Loggia (he was the businessman who danced on the giant keyboard with Tom Hanks in Big). I think the author might have been Andre Gregory, but I'm not sure. I don't think the play ever achieved a full production, which gives the lie to the notion that no good play gets over-looked forever.
In it, Page played a young Irish girl who's married to an Italian guy (Loggia). After a probably forced marriage, he feels trapped and enlists in the army to escape. Page, as the wife, is left to fend for herself and their baby on her own, in a tenement apartment over a bar. With no one to turn to, she becomes desperately lonely, and when the baby falls sick, she's pushed to the edge. In a frantic bid for some human contact, she leaves the baby alone for a brief trip to the bar. But when she comes back, the baby is dead.
The end of Act One finds her rocking the dead baby, wracked with guilt and grief. She keeps saying over and over, "Don't be dead, don't be dead, please don't be dead." It was devastating.
In Act Two, she can't bring herself to admit she let the baby die unattended. Instead, she hides the baby in a bureau drawer, and claims that it was grabbed from his carriage on the sidewalk outside by an unknown black man. To her horror, the story is picked up by the press and broadcast all over. She turns to her husband's Italian family to confess, but they are so guilt-ridden over their own failure to accept and assist their Irish daughter-in-law that they insist on confessing to her. Because of the supposed kidnapping of his child, the army gives him compassionate leave to come home, comfort his bereaved wife and search for the kidnapper. But he, too, is riddled with guilt over having abandoned his wife and child, and begins confessing to her before she can begin explaining the situation. When she is finally able to tell him what happened, they are suddenly over-whelmed with erotic frenzy, aroused by the presence of death. It was gut-wrenching stuff.
Later I saw her many times—in the movie of Summer and Smoke, as Nina in the Actors Studio production of Eugene O'Neill's marathon 6 hour play Strange Interlude, with an all-star cast including Ben Gazzara, Betty Field, Pat Hingle, Franchot Tone, Jane Fonda, Geoffrey Horne and William Prince (the original Christopher in I Am A Camera, John Van Druten's adaptation of Isherwood's Berlin Stories, alongside Julie Harris. And he was Katherine Hepburn's Orlando in As You Like It, and TV's Young Doctor Malone.),. The production didn't quite work, but Page was lovely, and found unexpected comedy in a very grim script.
I also saw her in a flop called Angela, about a sex-starved suburban matron who's so desperate for sexual fulfillment that she kidnaps her television repair man (Actor John Ligon. He had been best man at the wedding of Sam Waterston, and he played a small role in the film version of the musical Paint Your Wagon, but after that I lost track of him), and makes a sexual slave of him. It was an artificial comedy with a plot that couldn't bear close inspection. It needed a personality actress who could play it lightly and without much reality. Page was the opposite of that: she always went for the reality of her characters, and that had the effect of making the play both embarrassing and creepy. I saw the play on the second night, after reading Clive Barnes' review in the NY Times. He had little good to say about the play, but he commented on Page's having the courage to say the line, "I am forty-five years old!"  This apparently offended page, and she retaliated in the performance I saw by proclaiming, "I am FIFTY-FIVE years old!!"
I saw her in Agnes of God, playing a Mother Superior who must cope with a young novice, Agnes (Carrie Fisher) who turns up mysteriously pregnant. Fisher was on vacation, so her understudy was playing it, and she was quite wonderful. I encountered Page on the sidewalk after the show and said, "That's quite a little understudy you've got there!" To which she replied, "Yes, we don't have to worry about anything when this one is on." Suggesting that she didn't feel nearly so secure when Carrie Fisher was performing.
I also saw her as Olga, the eldest of Chekhov's Three Sisters, in the Studio's star-studded production. Kim Stanley was Masha, Shirley Knight was youngest sister Anya, Kevin McCarthy (brother of writer Mary McCarthy) was Vershinin, Tamara Daykarhanova was the old nurse, James O'Connor was the melancholy Baron Tusenbach, the always reliable Barbara Baxley was the pushy Natasha, and I believe Luther Adler was the cranky old doctor. Page was a wonderful Olga, self-effacing to a fault, who was helpless in her attempts to stand up to Natasha's bullying attempt to take over their household. In her one attempt to have a confrontation with Natasha, she was so emotionally fraught that she got the hiccups, and so lost the battle. But it was Stanley who dominated, and in some ways, sunk the production. She was seriously over-weight at the time, not fat but hugely muscular, and she played Masha as a furiously angry and resentful woman—so much so that one felt the show should be retitled The Angry Woman. She was supposedly madly in love with Vershinin, but apparently she and Kevin McCarthy hated each other, so their scenes were played with a decidedly hostile edge.
It was soon reported that Stanley was experiencing debilitating stage fright, and every night when she was preparing to drive in to the theatre, she was seized with fits of vomiting. She was missing a lot of performances, so it was decided that Page should take over the role of Masha, and Peggy Feury was hired to replace her as Olga.
I wanted to see the production again, so when my mother came in to town, I decided to take her to see it. Page restored some balance to the production, but her Masha was uninspired, as was Feury's Olga. As we left the theatre, I asked my mother her opinion of the show. She said she didn't need to go to the theatre to listen to a bunch of people sitting around and complaining all night. At first this struck me as heresy to Chekov, but the more I thought about it, it seemed like a fair judgement of that particular production.
Later, when it was decided to take the production to London, Stanley was back in the cast, and Shelley Winters was replacing Barbara Baxley. It had been planned that they'd rehearse in London, to pull the rather hap-hazard production together again, but that proved impossible. While the rest of the company had flown over, Kim Stanley was afraid of flying and insisted on travelling by ship, which took over a week. And rehearsal space and time proved hard to come by. By the time they were approaching the London opening, everybody knew they had a disaster on their hands, to the extent that Paula Strasberg suggested serving free Martinis to the audience so they wouldn't notice how bad it was. The show opened, and got a drubbing from the London critics, who didn't like Method actors anyway, and resented American actors in any event.
Geraldine Page and James Dean, during the run of The Immoralist.
Later, I set out to write a piece about the Actors Studio, and I discussed the London fiasco. And I also quoted Page's comments, published by Earl Wilson or another of the columnists. Page had been shocked when Strasberg, as director of the production, had demanded "results," and handed out some line readings, both anathema to Method devotees. She said, "It was like Herman Shumlin all over again!" (Shumlin had directed her in The Immoralist on Broadway, with Louis Jourdan and James Dean.) That line was too good to miss, so I quoted it in my article, which unbeknownst to me, created problems in Page's marriage to Rip Torn.
The first I heard about it was when, in my office at Dance Magazine/After Dark, I received an unexpected telephone call, and Gerry's distinctive voice said, "This is Mrs. Rip Torn. Are you the man who wrote the article about the Actors Studio?" When I replied yes, she explained her situation.
Rip had read the article, and had demanded to know, "Who is that guy?! Is it me?" She said she didn't know. "Did you say that to him?" he wanted to know. She replied, "I don't know. It sounds like something I might have said."
Rip was a notoriously jealous man, and when he was appearing with George C. Scott in an Off-Broadway production of Desire Under the Elms, the two of them reportedly got into an onstage fight over some woman (I think it may have been Colleen Dewhurst), and continued the fight in the alleyway during intermission.
Now Rip had decided, on the basis of no evidence whatsoever, that Gerry was having an affair with me.
She asked if she had said that line to me. I confessed that she had not, and I had plucked it from one of the newspaper columns. She said, "I wish you had asked me about it." I told her that when I was writing the piece, the magazine had still been called BALLROOM DANCE MAGAZINE, and I didn't think she'd take me seriously. She said, "I see your point." But that didn't solve the problem of Rip's jealousy.
I offered to call Rip and explain the situation, but she said, "Thank you, but it's gone too far for that. I'm afraid it would only make things worse." I should have just suggested that she tell Rip that I'm gay, but that didn't occur to me at the time.
I don't recall seeing her again after that. I knew she had done a Sam Shepard play Off-Broadway, but I didn't see it. I was no longer working as a critic and I couldn't often afford theatre seats. When she was cast as Madame Arcati in a revival of Noel Coward's Blithe Spirit, I kept intending to go and see it. But then one morning, I heard that she had died then night before. I was much saddened, because that meant the loss of a great talent and a nice lady. But what can you do?
Part Three will be published next week. 
About the Author – Neal Weaver:

 A playwright, director, and critic, Neal Weaver has been working in and around theater for 65 years. Over these six-plus decades he has worked as an usher, a puppeteer, a movie projectionist, actor, playwright, publicist, and editor.

Neal Weaver's plays have been produced Off-Broadway, Off-Off Broadway, in LA's 99-seat theaters and in universities.

Weaver was stage manager for the Playwrights Unit of the Actors' Studio in NYC, and he was founder and artistic director of The Meat and Potatoes Co (NYC)., which mounted 92 productions in 12 years.

He began his journalism career in 1968 as associate editor, critic, and feature writer for the now defunct After Dark Magazine, reviewing theater and film. He moved to Los Angeles in 1987, and since his arrival here has reviewed theatre for LA View, Backstage, LA Weekly and Stage Raw, and has been a member of Los Angeles Drama Critics Circle since the mid-1990s.