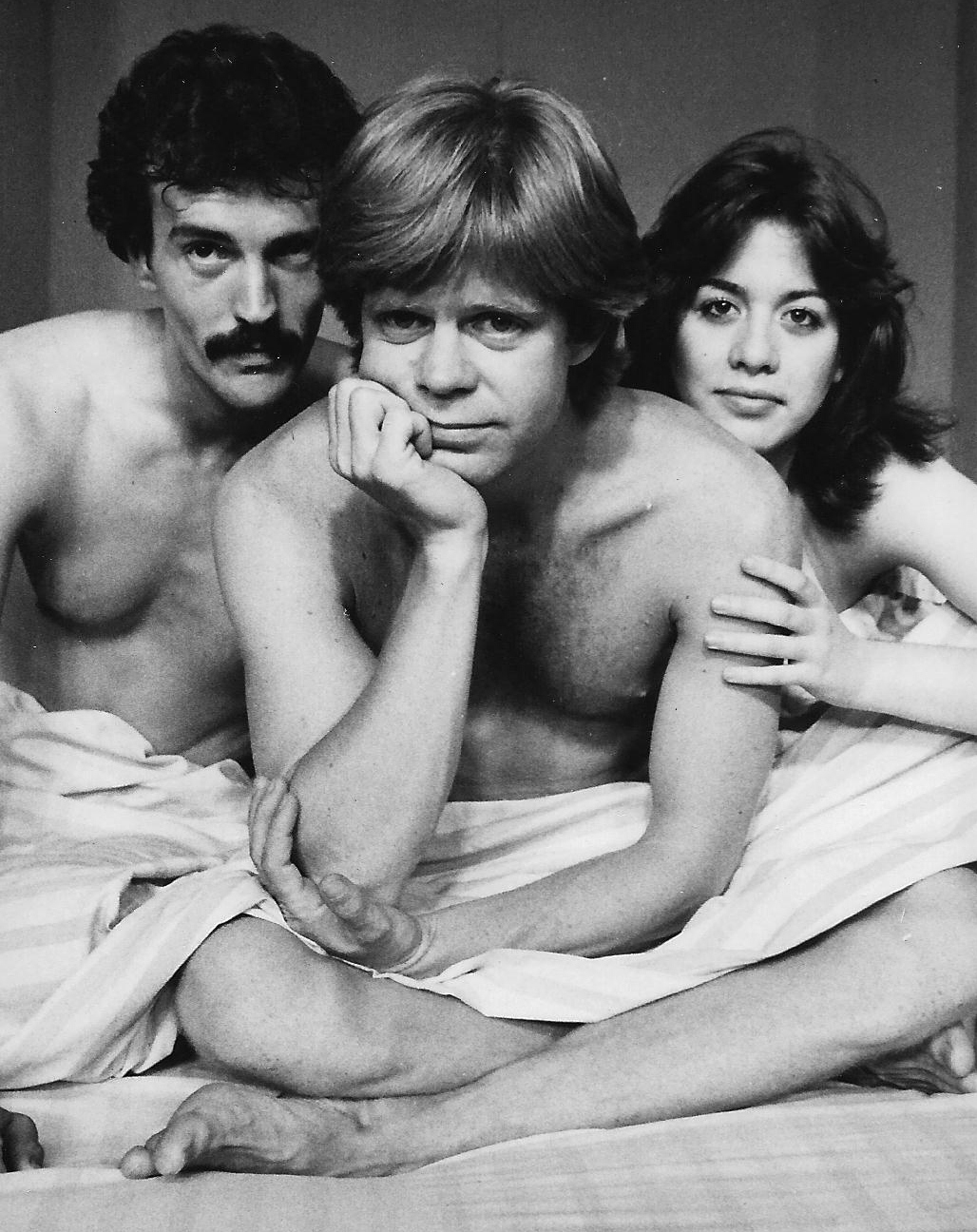 This is Part One of a four-part series of reminiscences by Neal Weaver, entitled Nudity, the Unconscious and the Creative Process.

You can read more about this author at the end of the article.
Part One of Nudity, the Unconscious and the Creative Process:
During the early 1960s, when I was involved with the Playwright's Unit of the Actors Studio, every Monday afternoon a project would be presented—a scene, an act, or a one-act play by one of the members. It would then be critiqued, during the question and answer period afterwards.
On this particular afternoon, the play was a one-act by a Jewish playwright, who had better remain nameless to avoid encroaching on his privacy. The play concerned two male friends, one of whom had been patronizing a local prostitute. He was eagerly encouraging his friend to join him on a visit to the woman in question. They arrived at the hooker's room, and simultaneously enjoyed sexual relations with her.
I was struck by the situation, in which two men, unconsciously attracted to each other, were using the prostitute as a sort of screen, and a medium whereby they could have sex with each other without acknowledging what they were up to. It seemed to me to be as clear as day, and I raised the point during the critique.
There was a small faction of gays in the Unit, but the members were predominantly male and straight. They reacted with derision to my comment, which didn't surprise me. I had learned that often insights of gay men were scoffed at and dismissed by straight men. They automatically ruled such thoughts off limits. I knew better than to try and pursue the matter any further, and the discussion turned to other matters.
I thought nothing more of the matter, until several months later, I was paying a visit to the Continental Baths, which at that time was a gay bathhouse, though it later became Plato's Retreat and became essentially heterosexual.
I was wandering about, cruising the joint when I spotted the Jewish playwright sitting in a lawn-chair by the swimming pool. I was quite startled, as I had assumed he was straight. I went over and spoke to him, and we began to chat. I said, "I didn't know you were gay," to which he replied, "Neither did I till you said what you did about my play." His tone suggested a weird combination of resentment and gratitude. And it set me back on my heels.
I had assumed he knew what he was writing, and I'd certainly not intended to force a revelation on him. I didn't know whether to feel guilty or pleased that my insight had struck home. I was left feeling that I had unknowingly taken on more responsibility than I could comfortably handle. I did not want to play God, forcing self-awareness on anyone.
Then there was another similar incident. My friend Ann Folke was stage-managing a project at a theatre downtown. She called me and asked me if I could sit in on a rehearsal, and give her some advice, as she was facing a situation she didn't know exactly how to handle. I agreed, and went to the theatre to watch a rehearsal. The show was a new play by a young playwright, called The Goldberg Variations. I don't remember the name of the playwright, and couldn't mention it if I knew. His play concerned a young concert pianist and his very complicated relations with another young man who was his friend. When the piece was over, I said to Ann, "Am I reading this right? Is this a play about unconscious homosexuality?"
"Of course," Ann said. "We all know that except the playwright. And we're afraid that if he figures it out, he'll be traumatized and not be able to handle it."
That was a decidedly thorny problem. I felt that if the writer was indeed gay, the sooner he realized it the better, as if he was unaware he might stumble into serious situations which he couldn't understand. On the other hand, if the nature of his play was revealed to him by his fellow workers, he might simply get very angry and go into deep denial. Either way, there was a risk of the situation erupting in some way that would destroy the production.
There were also other examples of the unconscious raising its persistent head and disrupting the work. There was another situation at Actors Studio, involving rehearsals for a play about a married couple and the deep conflict between the husband and the mother-in-law. At that time, I was still employed by the Studio as a stage manager of the Playwright's Unit. It was my job to come into the rehearsals of the projects late in the day, to see the play in question so that I could plan the lighting. So this was my first contact with the project or the actors.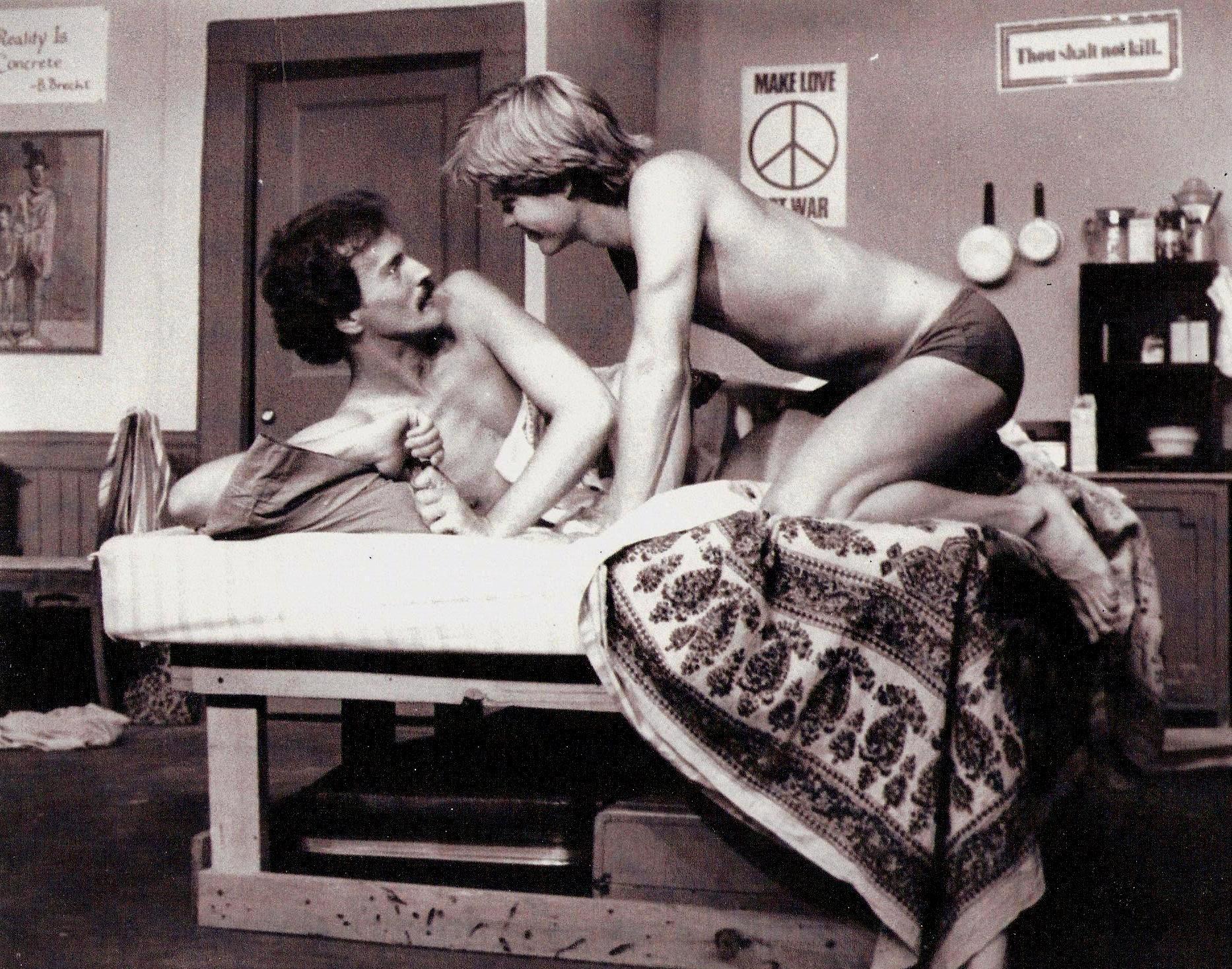 When the run-through was finished, the director gave his notes to the cast, and the actors were standing on stage discussing the work. The actor playing the husband was standing at center stage having a conversation with the woman playing his mother-in-law. She was a seemingly ordinary, motherly woman. But suddenly, out of nowhere, in the middle of their conversation, she suddenly slapped him, viciously and with great force. She was absolutely mortified. She had no intention of slapping him, and no conscious reason for doing so. It had come out of nowhere. Everybody was embarrassed and perplexed by the event, but they decided to ignore it and pretend it hadn't happened. Apparently something in the play or the rehearsal process and set off something inside her that made her erupt in violence, though she had no idea why.
I cite these examples as a way of beginning discussion about the way in which writing, acting and directing can sometimes carry one into deep waters. It's not a situation that's often talked about, but it is a very real phenomenon—perhaps particularly relevant for those who are into method acting, and its pitfalls.
At one time, when I was still a student at Northwestern University in the late 1950s, Lee Strasberg came to the school as a guest teacher. I had heard of him, of course, but had no contact with him at that time. He was teaching a class on emotion memory. He was aware that probing into deep personal memories could be dangerous, and so he had made it a rule that actors should never attempt to recover emotional memories of any event less than seven years old. In any case, he gave an emotion memory exercise to a young woman named Kris.
It appeared that the exercise was proving quite successful, but then she began to cry, hysterically and without stopping. Eventually she became so distraught she had to be rushed to the hospital. She had seemed to be an ordinary, down to earth young woman, with no suggestion of neurosis on instability, but there she was, out of control. I never got the chance to ask Kris how she felt about the exercise—whether it had been constructive or destructive.
This was an extreme case (and I never knew the final outcome) but the creative process, if pursued seriously, does force self-confrontation, and makes one lay oneself on the line. One ventures into deep waters, with no real idea of where the work can lead. And it can lead to some odd places. (A talented actor friend of mine maintains that in all close work between and actor and a director, there is a sexual component, regardless of the sex or proclivities of the participants.)
Perhaps I can best clarify this by citing an extremely personal example.
Part Two will be published next week. 
About the Author – Neal Weaver:

 A playwright, director, and critic, Neal Weaver has been working in and around theater for 65 years. Over these six-plus decades he has worked as an usher, a puppeteer, a movie projectionist, actor, playwright, publicist, and editor.

Neal Weaver's plays have been produced Off-Broadway, Off-Off Broadway, in LA's 99-seat theaters and in universities.

Weaver was stage manager for the Playwrights Unit of the Actors' Studio in NYC, and he was founder and artistic director of The Meat and Potatoes Co (NYC)., which mounted 92 productions in 12 years.

He began his journalism career in 1968 as associate editor, critic, and feature writer for the now defunct After Dark Magazine, reviewing theater and film. He moved to Los Angeles in 1987, and since his arrival here has reviewed theatre for LA View, Backstage, LA Weekly and Stage Raw, and has been a member of Los Angeles Drama Critics Circle since the mid-1990s.