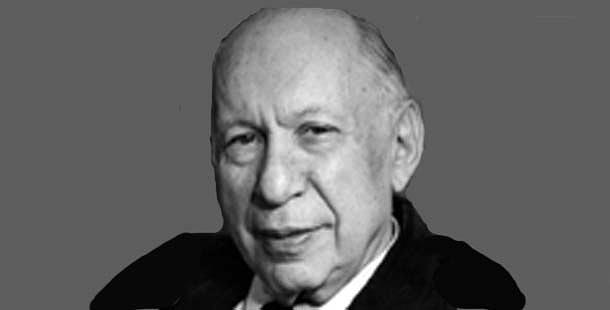 The following is guest article by Neal Weaver that touches on the theatrical history of New York City.
"I grew up in Mayfield, a small town in western Kentucky, with a population at that time of 8,000. It was in many ways a wonderful place to live. But I had been obsessed with theatre for as long as I could remember. And Mayfield offered no access to professional theatre, and no libraries or bookstores that offered much in the way of theatrical literature. I'd been able to obtain a few theatrical biographies, three or four play anthologies, and a few copies of the now defunct Theatre Arts Magazine, but that was it. So, it was a great good fortune when I was awarded a scholarship to Northwestern University, in Evanston, Illinois, a suburb of Chicago. Not only was it a great educational opportunity, but it opened up great vistas of theatrical opportunities, with access to touring theatrical productions in Chicago, great libraries, and major bookstores like Kroch's or Brentano's. And it was there that I discovered The Fervent Years, a history of the Group Theatre by director and critic Harold Clurman.
For the idealists among us, the Group Theatre has become a sort of Holy Grail, a producing company that had pursued the loftiest social, theatrical, and political standards. Despite the Group's relatively short life, it had a major impact on American theatre, and its three directors, Clurman, Lee Strasberg, and Cheryl Crawford, seemed to many of us to be the best that our theatre could offer. The Fervent Years became my bible of sorts, and Clurman was one of my heroes. (I never dreamed then that I would later encounter Mr. Clurman personally, and have ample opportunity to observe him at close range. And to discover that he, like most of us, had feet of clay.)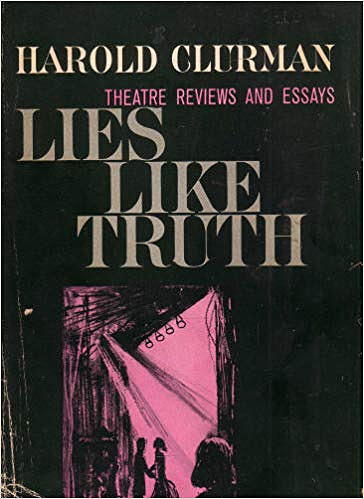 After college, and a couple of seasons of summer stock, I made my way to New York, got an apartment on 46th Street, off Eighth Avenue, and a job at the Doubleday Book Store, on Fifth Avenue and 52nd Street. (The pay was ridiculous—$42 a week after taxes—but as compensation, I could buy books with a 40% discount, and the store was patronized by lots of celebrities: while working there, I waited on Agnes Moorhead, Farley Granger, Douglas Fairbanks, Jr., and a host of others, and I was able to observe many others: Ernest Hemingway, looking like a big pink baby in a white suit, opera singer Erna Sack, Marlene Dietrich and Dinah Shore, looking very much alike in champagne beige, down to their hair color and makeup, and Truman Capote, who was too short to see over the record counter, and hoisted himself up to rest his elbows on the counter. Noel Coward bought endless copies of The Noel Coward Song-Book to give to friends.
At that time, Mr. Clurman published a book of his critical writings, called Lies Like Truth, which I admired hugely, and tried to persuade customers to buy. Then the store manager approached me with the question, would I like to prepare the New York Times' bestseller list. I asked what it involved, and he replied that all I had to do was list the titles that were moving most rapidly in both fiction and non-fiction categories. That was disillusioning. I imagined that the ten best lists were meticulously, stringently researched. Guess not. But it gave me an idea: I knew Clurman's volume of criticism had limited appeal, but maybe if I included him on the non-fiction list it would boost his sales. Despite trepidation, I put him on the non-fiction list, and it duly appeared in the Times Book Section. Nobody accused me of fraud, and shortly afterwards the book began appearing on other major ten best lists. And sales increased all over. Such is the influence of the New York Times. It stayed on the list for several weeks, and Clurman never knew that I had boosted his sales.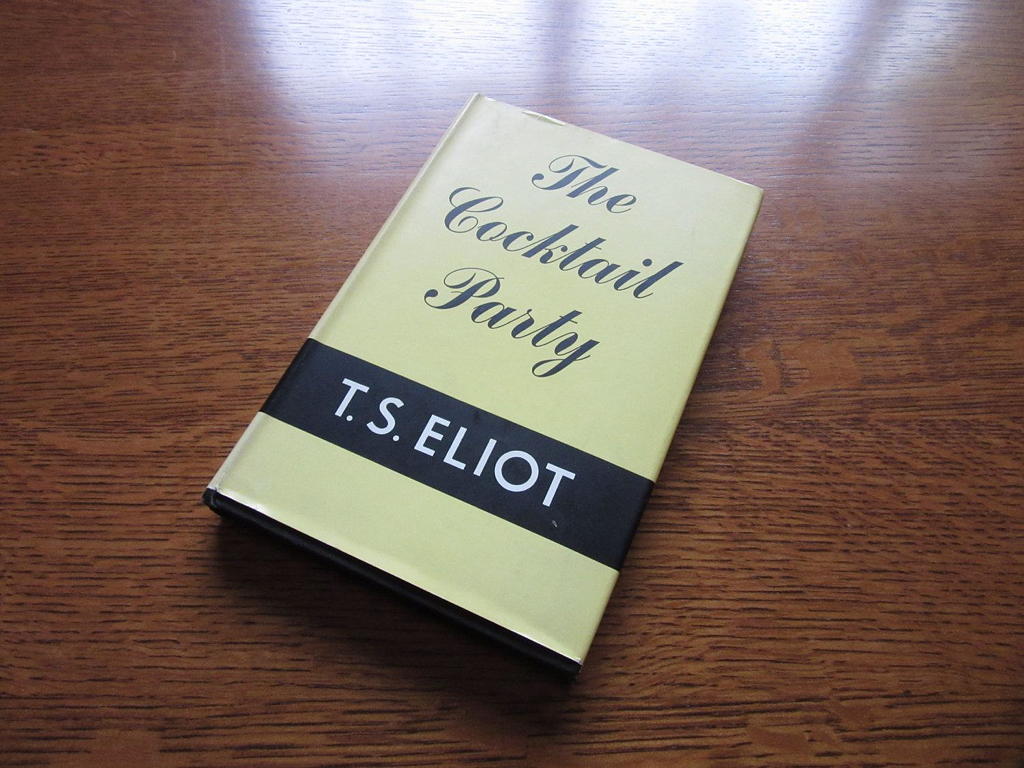 Meanwhile, I struggled to get a foothold in the theatre. I directed an Equity Library Theatre audition production of the first act of The Cocktail Party, which was unremarkable except for two members of the cast: Aneta Corsaut, who had been Steve McQueen's leading lady in The Blob, and Andy Griffith's girl-friend on his TV show. And Wyatt Cooper, who later married Gloria Vanderbilt, and sired TV commentator Anderson Cooper. Wyatt was also a colorful guy in his own right, a playwright, and something of a walker for ladies like writer Eudora Welty, and actress Leueen McGath who was then the wife of George S. Kaufman, of Kaufman and Hart fame. He also ran with an elite theatre crowd, including Myrna Loy and Montgomery Clift. In fact, he was the one bars and restaurants summoned to take home a sodden Clift when he drank himself into oblivion. So, the first half hour of our every rehearsal was devoted to Wyatt regaling us with his heady social life, and his latest adventures among the famous and/or notorious.
Shortly thereafter, the army interrupted my life for two years. When I returned to NYC, I got a job as stage manager for the Playwrights' Unit at the Actors Studio, which was moderated by Molly Kazan, playwright and wife of Elia Kazan. But there was a heavy turnover among the moderators. When Molly left, her replacement was an ivy-league intellectual named Gaynor Bradish, who was rather a misfit for the Studio: a scholar who strenuously avoided anything subjective. He'd be expounding on the verse patterns of Christopher Marlowe, and actress/writer June Havoc would interrupt with something highly personal, like "When I was divorcing my first husband…" Bradish soon departed, only to be replaced by Harold Clurman. I was thrilled.
But I soon learned that not everybody admired Clurman without reservation. Actor Fred Stewart informed me that he was oblivious of anything not related to his intellectual concept. When he was directing Lillian Hellman's The Autumn Garden, actress Florence Eldridge had problems with her role, and turned for help to Fred.  She was struggling with her role—a garrulous southern lady, and a bit of a chatterbox. The only Southern accent Eldridge knew was a drawl, but her long speeches died when drawled. Hellman was getting panicky, but Clurman seemed oblivious to the problem. So she turned to Fred, whom she knew was a southerner. He informed her that there were many Southern accents, other than the drawl, and taught her about Southern ladies who babbled on at a great rate. Problem solved, but not by Clurman.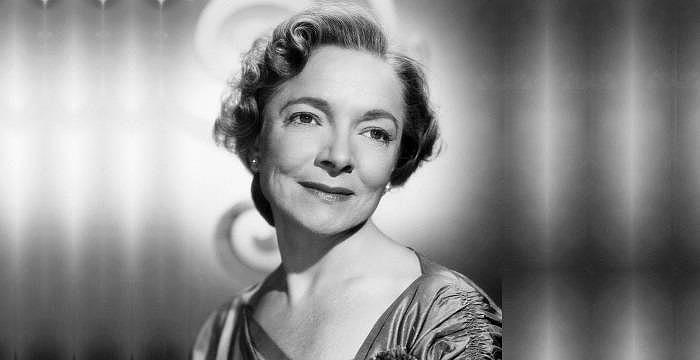 Also, about that time, Helen Hayes was complaining to the press about Clurman after he directed her in Eugene O'Neill's A Touch of the Poet. He spent hours intellectually analyzing her character, which was totally destructive to her more intuitive approach to acting. And he wanted to keep her sitting at a table all the time, despite the fact that she was playing a busy, hard-working innkeeper's wife who was too busy to find time to sit down. Clurman responded, also in print, that "Helen Hayes could have been the greatest American actress if she hadn't been forced to become a barracuda instead."
I was able to observe Clurman every week, as he presided over the meetings of the Playwright's Unit. And it soon became clear that, though he could deliver brilliant analyses of work he liked, he could be remarkably obtuse about work he didn't like. (And what he didn't like was anything that dealt with sexual jealousy or infidelity. Perhaps because of his stormy marriage to Stella Adler.) In any case, he was always the egotist, who didn't like being questioned or challenged, and got quite angry if anyone doubted his infinite wisdom.
Once, discussing a play by actor/writer Conrad "Connie" Bromberg, who was the son of black-listed Group Theatre actor J. Edward Bromberg, he was coming down hard on Connie. But Connie wasn't afraid to fight back, and he did. Clurman began to get very angry and red in the face, and tried to over-ride Connie. Connie responded, "Wait a minute, Harold. I'm not going to let you shut me up this time!" Clurman was enraged and began vociferously trying to drown Connie out. Connie then got as loud as Clurman, and that freaked the older man out. He began to bellow like a rogue elephant, "WAH! WAH! WAH!" He was determined to silence Connie at any cost. And the urbane, sophisticated, bon vivant critic disappeared to be replaced by an ego-maniac in the throes of pure animal rage.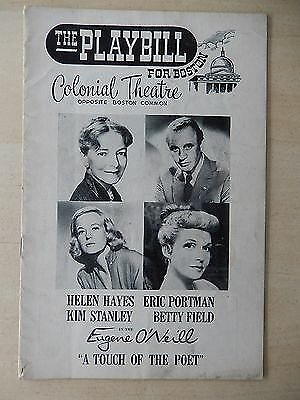 My turn to be pounded by Harold came shortly after. By this time, I had been accepted as a member of the playwright's unit, and I was preparing for a workshop production of my play, The Heir. It concerned a Hemingway-like writer in his decline, and was inspired by a Mary Hemingway story told to me by a friend, Brett Harvey, who was Hemingway's god-daughter. And of course, Clurman came after me with all cylinders firing.
Among the things he said was that women, like Mary Hemingway, would never use a word like "horny," which I thought was pure poppy-cock. But more puzzling was the fact that he seemed personally infuriated, and was launching an all-out attack on me. I pondered that, and realized the probable reason for it. Since I'd never met Papa Hemingway, I had unconsciously based my character on Clurman himself: there were strong parallels between the biographies of the two men—years in Paris, etc. It must have seemed to Clurman that I had deliberately written a veiled attack on him, though was not remotely my conscious intent.
In any case, he thoroughly trounced me, and I was too shocked to fight back. But a week or so later, to my surprise I received a phone call from Clurman. He said that a number of members of the unit had informed him that he had been too hard on me, and if that was the case, he would like to apologize. I was floored by that, but he wasn't finished yet. He said, "Maybe you should try your hand at novels." And hung up. (It seemed like a slam at the time, but he may have been making a serious point. I did tend to write over-long, and try to cram in more material than the theatrical form could accommodate.)
At any rate, it was a valuable experience, and there was a certain cachet in being roasted by Clurman."