Do you feel as if the past year just passed you by? That summertime came and went, minus all the fun events you usually shared and enjoyed? Are you longing to attend a concert at the Hollywood Bowl? The LA Phil has a brilliant solution!
Right now—until March 8—you can watch Icons on Inspiration, which is the LA Phil's most recent media presentation. Gustavo Dudamel leads the musicians of the Los Angeles Philharmonic through an exciting program—with performances by Yuja Wang and Liv Redpath—on the Hollywood Bowl stage.
Icons on Inspiration also features award-winning actress, singer and writer Julie Andrews; Academy and Grammy® Award-winning artist, actor, author, and activist Common; superstar singer, and songwriter Katy Perry; Academy Award-winning actress Natalie Portman; Latin Grammy-winner Carlos Vives; and internationally acclaimed pianist Yuja Wang—all sharing the music that inspires them.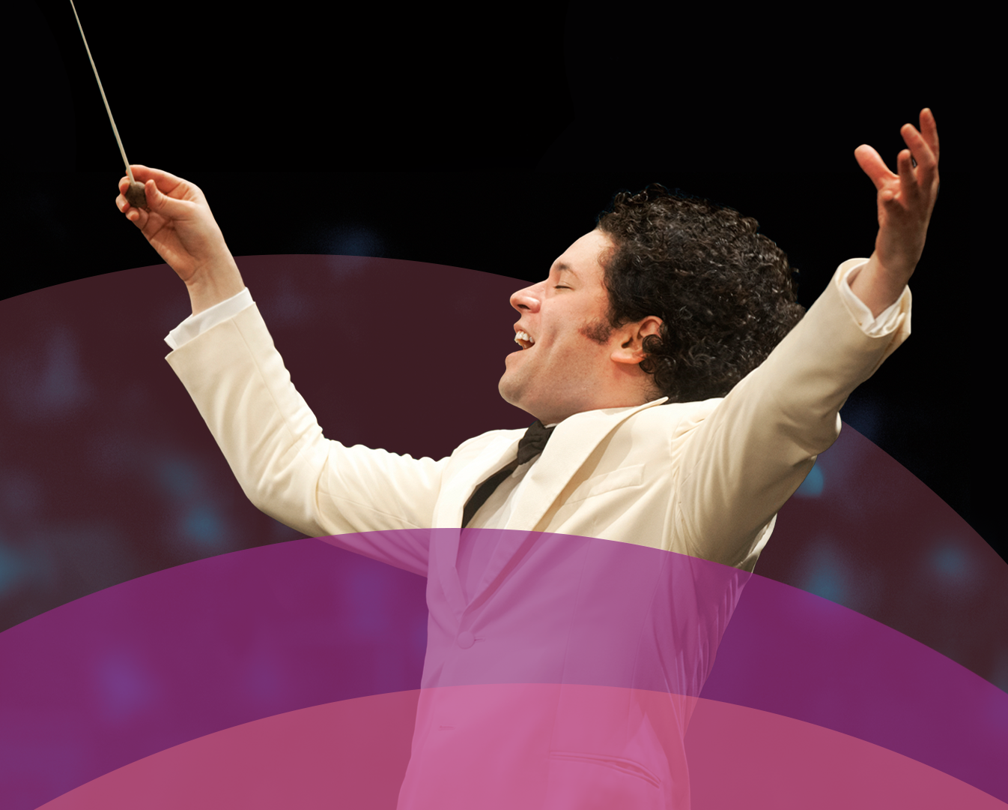 This special fundraising event will stream for FREE through Monday, March 8, 2021 on laphil.com/icons.
About the Program:
Icons on Inspiration will be available for viewing until 7PM PST on Monday, March 8, 2021
Talented artists and renowned icons join Gustavo Dudamel and the Los Angeles Philharmonic to share the music that inspires them in this star-studded online fundraiser. Audiences will watch as the orchestra performs spectacular works and get an intimate look at conversations between Dudamel and special guests.

Program
(1:10) Jessie MONTGOMERY Starburst
(4:50) Common with Gustavo Dudamel
(8:06) ELLINGTON (arr. BLANCHARD) "Martin Luther King"
(15:21) Katy Perry with Gustavo Dudamel
(18:10) TCHAIKOVSKY Scherzo: Pizzicato ostinato
(25:16) Natalie Portman with Gustavo Dudamel
(29:05) STRAVINSKY Berceuse from The Firebird
(32:43) Yuja Wang with Gustavo Dudamel
(35:34) Arturo MÁRQUEZ Danzón No. 2, arr. for solo piano
(39:31) Carlos Vives with Gustavo Dudamel
(42:50) ROMERO Fuga con Pajarillo
(50:09) YOLA musicians with Gustavo Dudamel
(52:04) Julie Andrews with Gustavo Dudamel
(55:22) MAHLER (arr. STEIN) "Das himmlische Leben"
(1:05:38) GUTIERREZ (Arr. Ljova) "Alma Llanera" (Soul of the Plains)
Performances by:
Yuja Wang, piano (appearance courtesy of Deutsche Grammophon)
Liv Redpath, soprano
Artists:
Los Angeles Philharmonic
Gustavo Dudamel
Members of YOLA (Youth Orchestra Los Angeles)
Special guests:
Julie Andrews
Common
Katy Perry
Natalie Portman
Liv Redpath
Carlos Vives
Yuja Wang