The Dome is set to resound with jazz vibes! Coming up at the Mount Wilson Observatory, the scientific marvel in the mountains above Pasadena, is the second concert date of their Summer season.
On Sunday September 5, 2021, the concert's hour-long performances are at 3:00 PM and 5:00 PM (same program), with an artist reception, including refreshments, at 4:00 PM. In addition, concert-goers will be treated to an exhibition featuring unique astronomical artifacts, drawings, and photographs from the Observatory's collection.
As for the past three years of this series, Artistic Director Cécilia Tsan once again curates thoughtful musical adventures.
Seating inside the historic dome is limited. Tickets cost $50 each and are available for purchase in advance (highly recommended) or at the door, given availability. Concert attendees must be fully vaccinated. Children under age 12 are not permitted. Access to the dome performances is via a 53-step staircase. Mount Wilson Observatory sits at a mile-high elevation so the air is noticeably thinner. There is no ADA-compliant access. For more information on Sunday Afternoon Concerts in the Dome, please visit https://www.mtwilson.edu/concerts.
All proceeds go to support the Mount Wilson Institute in its mission to preserve, protect and promote the Observatory and the accomplishments there. Poised for rediscovery, the grounds of the legendary observatory—founded in 1904 by astrophysical pioneer George Ellery Hale—are open for free to the public year-round. For visitor information please see https://www.mtwilson.edu/visiting.
Albert Einstein wrote that, "There exists a passion for comprehension, just as there exists a passion for music." This extraordinary venue, a monument to the pursuit of comprehension, energizes that passion for music.

2021 Sunday Afternoon Concerts in the Dome:
Sunday, September 5, 2021
3:00 PM and 5:00 PM.
The sublime Lounge Art Ensemble returns. Led by Weather Report drummer extraordinaire Peter Erskine, this jazz trio features saxophonist Bob Sheppard and bassist Darek Oles with another 'carte blanche' program of jazz standards.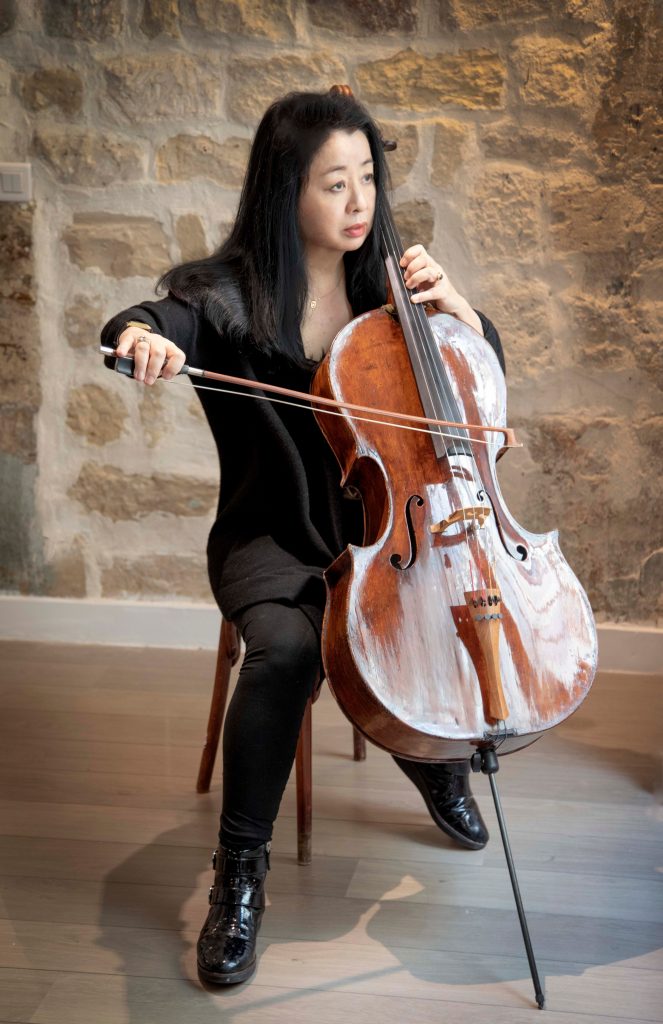 Cécilia Tsan, Cello, Artistic Director
Born in France, Cécilia Tsan began playing the cello with the same teacher as her childhood friend Yo-Yo Ma. A Philosophy and Chinese Major, she also graduated from the Conservatoire National Supérieur de Musique de Paris under André Navarra. She is a prizewinner at the Barcelona, Florence, and Paris International competitions. Tsan tours throughout the world as a soloist and as a chamber musician with Rudolf Firkusny, Jean-Yves Thibaudet, Michel Dalberto, Pascal Rogé, Simone Pedroni, Pierre Amoyal, Augustin Dumay, and Martin Chalifour. She has also recorded hundreds of movie soundtracks with John Williams, James Newton-Howard, James Horner, Randy Newman, Danny Elfman, Alexandre Desplat, and others.
Tsan is the Principal Cellist for the Long Beach Symphony Orchestra and the LA Master Chorale. She is the Co-founder and Artistic Director of Mount Wilson Observatory's music series: Sunday Afternoon Concerts in the Dome.
ABOUT MOUNT WILSON OBSERVATORY:
Since its founding in 1904 by astronomer and visionary George Ellery Hale, Mount Wilson Observatory (MWO) has played host to some of the most important discoveries in modern astronomy. Located on Mount Wilson, a 5,710-foot (1,740-meter) peak in the San Gabriel Mountains of the Angeles National Forest, near Pasadena California, MWO features the Snow Solar Telescope (the mountain's first installation, the largest in the word at the time), its 60-inch telescope (the world's largest operational telescope from 1908 to 1917) and the 100-inch Hooker telescope (which featured the world's largest aperture from 1917 to 1949). Mount Wilson Institute has independently operated and maintained the Observatory since 1989 under a long-term agreement with the Carnegie Institution of Washington. For more information, please visit, https://www.mtwilson.edu.
ABOUT THE VENUE: The 100-inch telescope is the instrument with which astronomer Edwin Hubble discovered our place in an expanding universe and so expanded our comprehension. The dome for the telescope—designed by Chicago architect D.H. Burnham—is a 20th century temple to science whose acoustics rival the great cathedrals of Europe and provides a unique setting for this ambitious music series.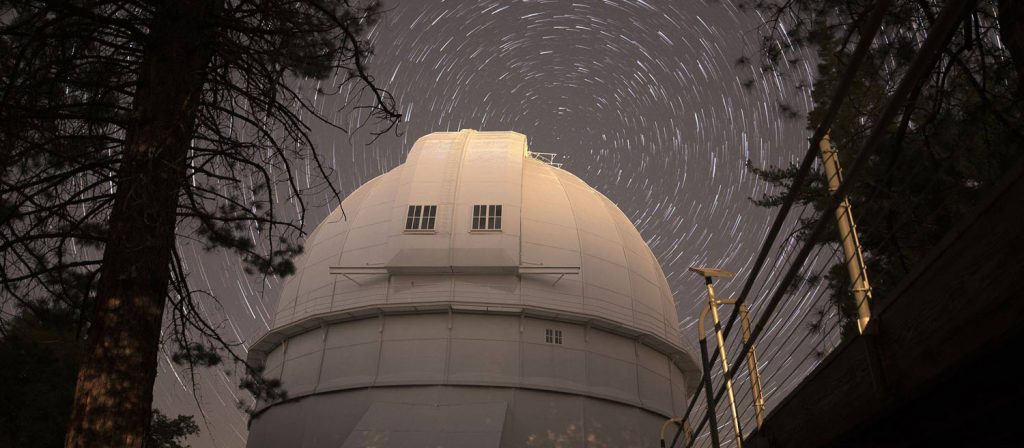 LINKS:
• Mt. Wilson Observatory – https://www.mtwilson.edu
• Sunday Afternoon Concerts in the Dome – https://www.mtwilson.edu/concerts
• MWO Facebook – https://www.facebook.com/WilsonObs
• MWO Twitter – https://twitter.com/mtwilsonobs
• MWO Instagram – https://www.instagram.com/mtwilsonobservatory