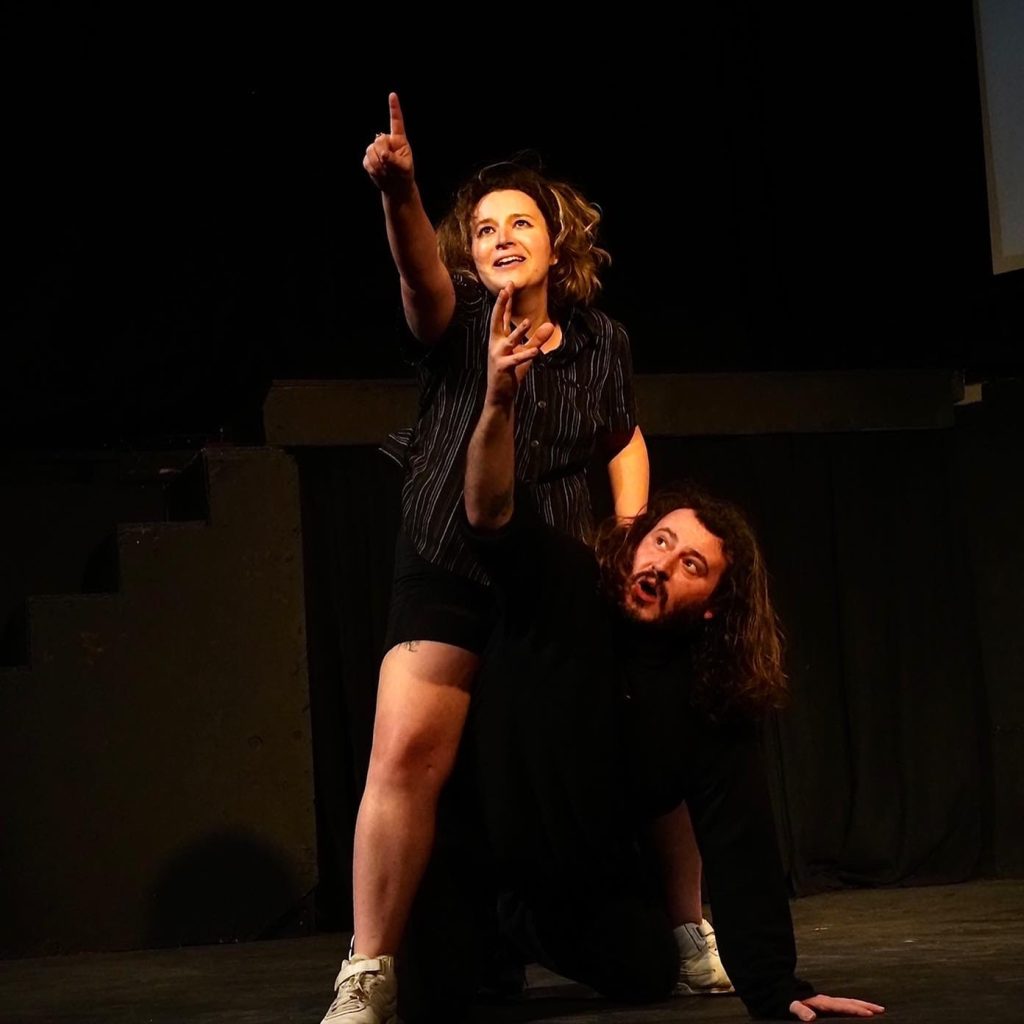 What happens when a stand-up comedian surrenders all the tools and tricks they typically use to win over audiences? Chad Damiani introduces eight comics to the joy of failure by putting them through a grueling gauntlet of clown work.
In Stand up and Clown, veteran clown performer, director and teacher Chad Damiani (Clown Zoo Presents) lures stand-up comedians out of their comfort zones, and into vulnerable improvised physical comedy, aka "clowning." Not to be mistaken for red-nosed birthday entertainment, this brand of clown wears street clothes—in this case black—and is brave enough to allow their innate foolishness to be seen. In doing so, they have the courage and generosity to become the butt of the joke for the audience's delight. Think of physical comedy icons such as Lucille Ball, Charlie Chaplin and Elaine May. Or on the cruder side, think of trickster Sacha Baron Cohen's outrageous character Borat, or local clown favorite, Natalie Palamides, whose show Nate is now streaming on Netflix.
For this wholesome, zany indie comedy show, Damiani recruits eight stand-up comics who are familiar with weaponizing well-rehearsed scripts and wit to rouse the audience's laughter. In Stand up and Clown, these same comics are restricted to physical movement and raw emotion to achieve comedic success. The result is an endearing and clever comedy mash up, full of bold public failures, utter silliness and delightful surprise.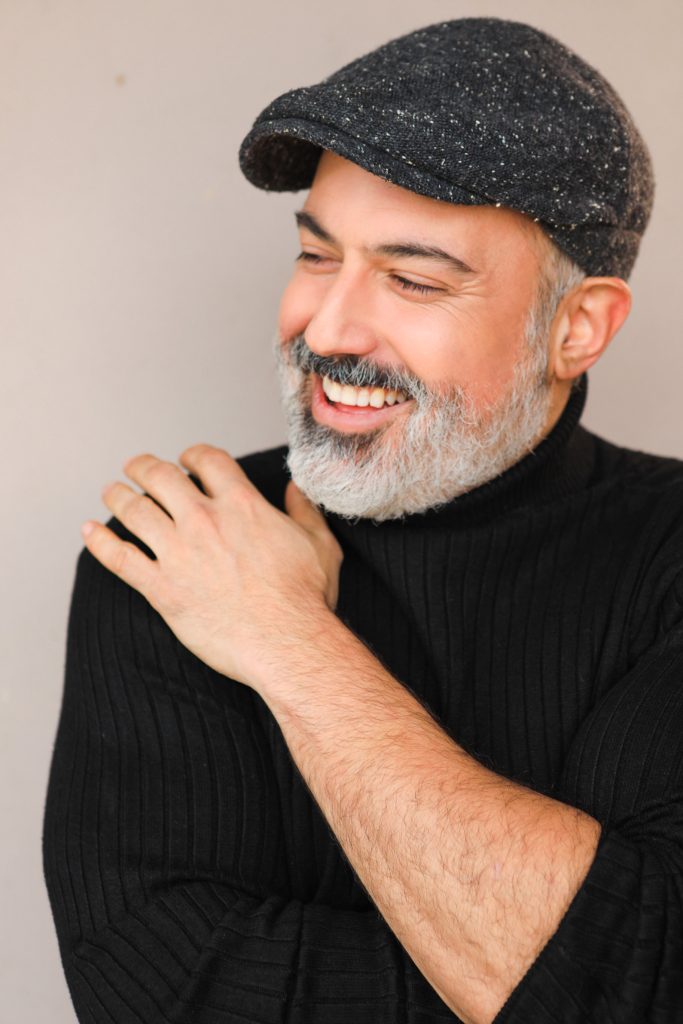 During a rare, rainy Monday night in Los Angeles, The Elysian's 125-seat theater resounded with howling laughter from giddy audience members as pairs of comics performed improvised warm ups based on absurdist prompts. Damiani played the perfect straight man, playfully setting up his comics to subvert his Machiavellian dictatorship with maniacal insults. Damiani plays it mean so that the audience will adore the comics, especially when they fail – and the structure really works.
In the second half, the comedic pairs earnestly improvised excerpts of a faux-Russian play, while Damiani's foil, Jim the DJ, along with his accomplice, The Tech Guy, collaborated to disrupt Damiani at every turn. Bare-chested dance breaks and disco lights brought the collective comedic chaos to a pitched fever. By the show's end, the audience was laughing like a bunch of first graders soaring on too much Pixie Stix.
In an era of so much brain-based comedy, it's a relief to indulge in this kind of ensemble-based, live physical comedy, where there's no true punching down, no debates, and thankfully no zoom! It's just an evening of good old-fashioned belly laughs and fun.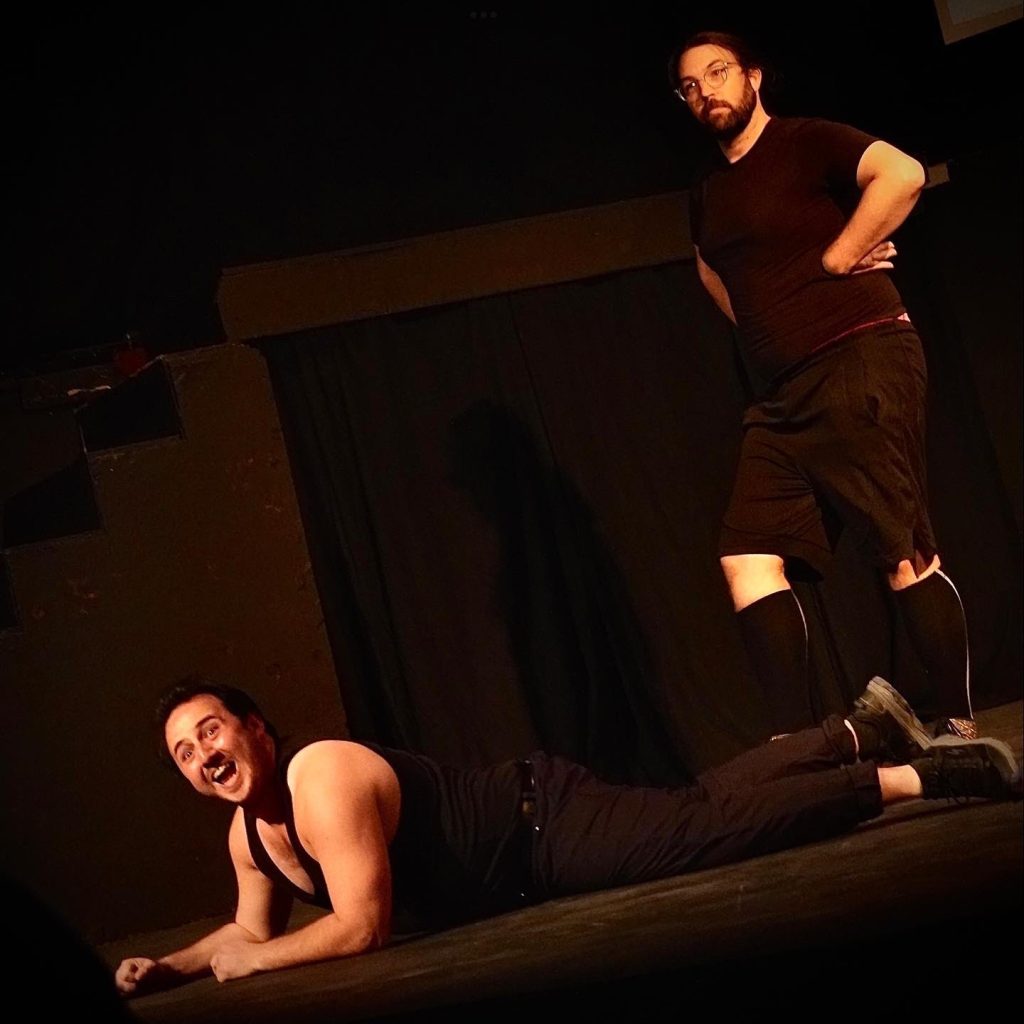 Check out Stand up and Clown at The Elysian Theater, with shows every month on Mondays at 9:30 PM
Upcoming dates – 4/25, 5/30, 6/27.
Music by James L. Venable.
Purchase tickets here: https://www.elysiantheater.com/
Proof of vaccination and mask required.
Accessibility: The theater is wheelchair accessible, but be advised—the bathroom is not.
Follow Chad Damiani's work here: https://linktr.ee/chad.damiani
About The Elysian Theater:
One of a handful of homes to Los Angeles' indie comedy and clown scene, The Elysian Theater is a Frogtown non-profit theater built in 1927 that "supports weirdo comedy, showcases budding talent and continues to grow the city's independent comedy scene."