Mount Wilson Observatory, Southern California's historic home to over 100 years of groundbreaking astronomical discovery, announces its 2022 Season of public events and sky-viewings with a wide range of offerings.
Once again, Mount Wilson's 60-inch and 100-inch telescopes—the largest in the world made available to the public—will be open for stargazing.
Saturday Evening Talks and Telescopes will feature speakers on astronomy and other topics of relevance to the Observatory, followed by an evening of viewing on the telescopes.
Sunday Afternoon Concerts in the Dome takes advantage of the astonishing acoustics in the 100-inch Observatory dome. Daytime and Engineering tours provide a behind-the-scenes look at the grounds and telescopes of the institution, established by George Ellery Hale in 1904.
Two Special Features of the 2022 Season include:
May 7 – September 4: For almost four months, the Hubble Traveling Exhibit will be on display at the Observatory. NASA's 2,200-square-foot exhibit will immerse visitors in the magnificence and mystery of the Hubble mission and introduce the James Webb Space Telescope. The exhibit features a scale model of the Hubble Space Telescope as well as several "satellite" units that not only provide viewers with a hands-on experience with the same technology that allows Hubble to gaze at distant galaxies, but also features Mr. Hubble's contributions to the exploration of planets, stars, galaxies and the universe. He was, of course, one of Mount Wilson's preeminent astronomers.
A focus on Arts @ The Observatory in the later summer months of August through October – from immersive sound art in the 100-inch dome to plein-air painting and sculpting.
See mtwilson.edu/arts-the-observatory to learn more.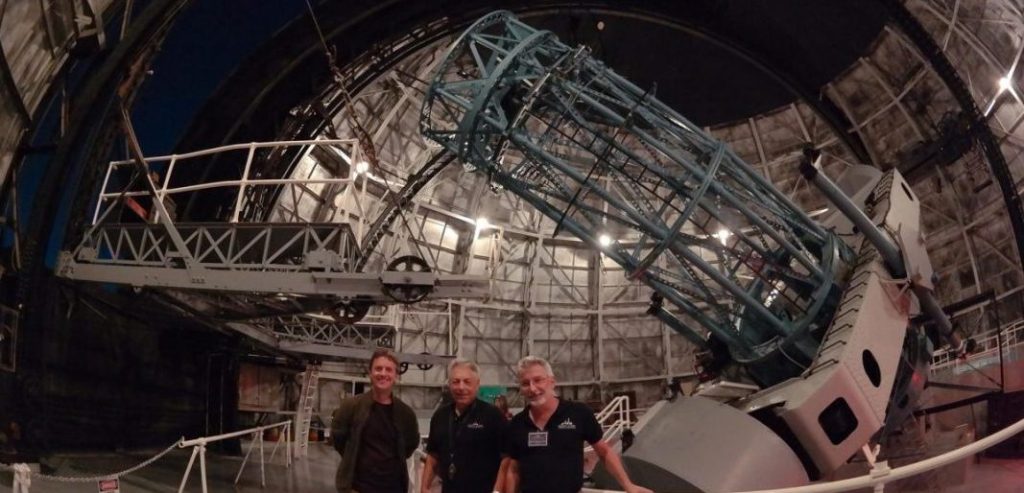 Above photo caption: A few of the staff, ready to welcome students into the 100-inch telescope dome and talk about Hubble's great achievements: Christopher Burns, an astronomer with the Carnegie Observatories, Tom Meneghini, our executive director and telescope operator, and Nik Arkimovich, a long-time docent and telescope operator. Photo credit: https://www.mtwilson.edu/stem/
Recurring Seasonal Events, Tours, and Viewing Opportunities:
Saturday Evening Talks and Telescopes
6 monthly events | 5:30 – 11:30pm | May 7 – Oct. 15 | $40.00 each
Presentations by highly qualified experts followed by a picnic dinner and stargazing through the 60-inch and 100-inch telescopes.
———
5:30 – 6:30pm: Lectures
2022 guest speakers include Dr. Jennifer Wiseman, Eun-Joo Ahn, Wendy Freedman, Glenn Kaino, Hal McAlister, and Laura Danly/William Stout.
6:30pm: Picnic dinner
Immediately after the talk, bring a picnic or purchase food on-site (cash only) provided by a food truck, and dine al fresco at the tables provided.
Nighttime – 11:30pm: Stargazing
The Observatory plans to open both the 60-inch and 100-inch telescopes for stellar observation. Groups are escorted in 20 people at a time as this is the limit in the observing area under the telescopes.
Members from the Los Angeles Astronomical Society will gather around the grounds during each event and set up their specialty telescopes for a view of various night sky objects while attendees await their turn to look through the grand telescopes in the domes. Additionally, the Museum of Photon Technology, housed on the ground floor of the 100-inch telescope Dome will be open. Guests can visit the Museum, with its vintage artifacts all purposed for the gathering and analysis of light from stars and galaxies, before they go up to the telescope level.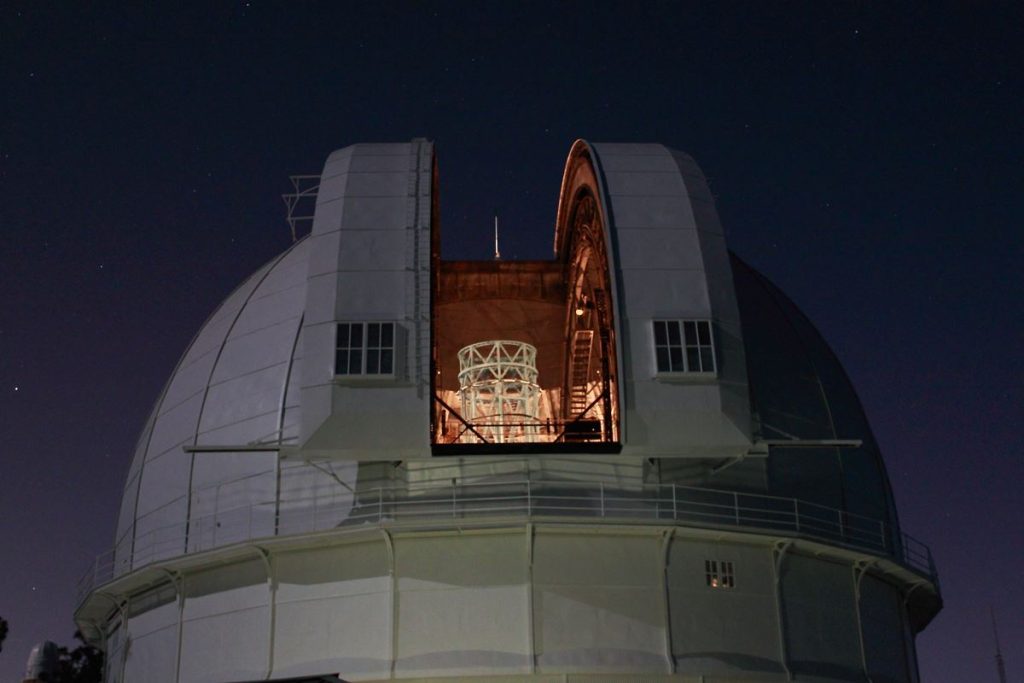 The Line-up:
May 7 – Dr. Jennifer Wiseman, Senior Astrophysicist at the NASA Goddard Space Flight Center, Senior Project Scientist for the Hubble Space Telescope mission – she'll discuss highlights and discoveries of the deep-space mission with stunning images. About the speaker.
June 4 – Eun-Joo Ahn, UC Santa Barbara, "Women Scientists at Mount Wilson Observatory: The Early Years"
July 2 – Wendy Freedman, University of Chicago and former Carnegie Observatories Director, "George Ellery Hale and the Century That Changed Cosmology"
August 20—Glenn Kaino, Artist and Hammer Museum Board of Trustees, "Mount Wilson from the Perspective of the Artist"
September 17 – Hal McAlister, Georgia State University and CHARA, "Seeing the Unseen: Zooming in on the Stars from Mount Wilson"
October 15 – Laura Danly/William Stout of the California Art Club discuss painting the Universe.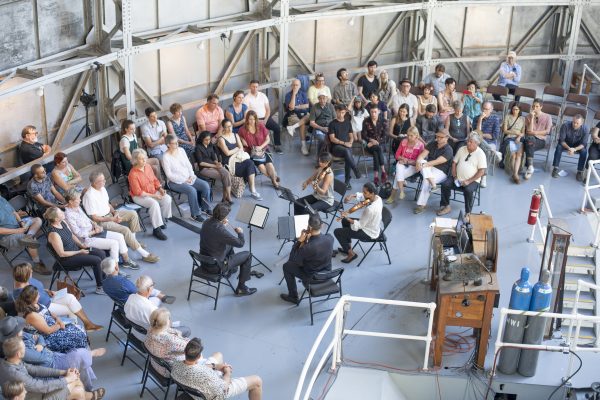 Sunday Afternoon Concerts in the Dome
6 monthly events | 3:00 and 5:00pm | May 22 – Oct. 2 | $50.00 https://www.mtwilson.edu/concerts
The finest music performed in the remarkable acoustics of the 100-inch dome:
May 22 – Rachel Mellis, flute, Martin Chalifour, violin, Victor de Almeida, viola, and Cécilia Tsan, cello. Beethoven's Trio Serenade in D Major op. 8 for Violin, Viola and Cello. Todd Mason: World Premiere – Trio for Flute, Violin & Cello, 2021. Mozart: Quartet for Flute, Violin, Viola & Cello in D Major K.285.
June 19 – Carte blanche to Salastina (Maia Jasper White & Kevin Kumar, violins, Meredith Crawford, viola, Yoshida Masuda, cello), program TBA.
July 17 – Jazz and more with premier accordionist Cory Pesaturo and Leah Zeger, violin, + guest TBA
August 7 – Brass Quintet: Laura Brenes, French horn, Jon Lewis andDustin McKinney trumpets, Bill Reichenbach, trombone, + 1 trombone TBA
September 4 – Carte blanche to Michael Valerio (bass) & friends TBA for a jazz concert
October 2 – Ambroise Aubrun, violin and Cécilia Tsan, cello. BachConcerto for two Violins, arr. for Violin & Cello by Cicely Parnas; Karol Beffa: US Premiere of French composer's "Masques" for Violin & Cello.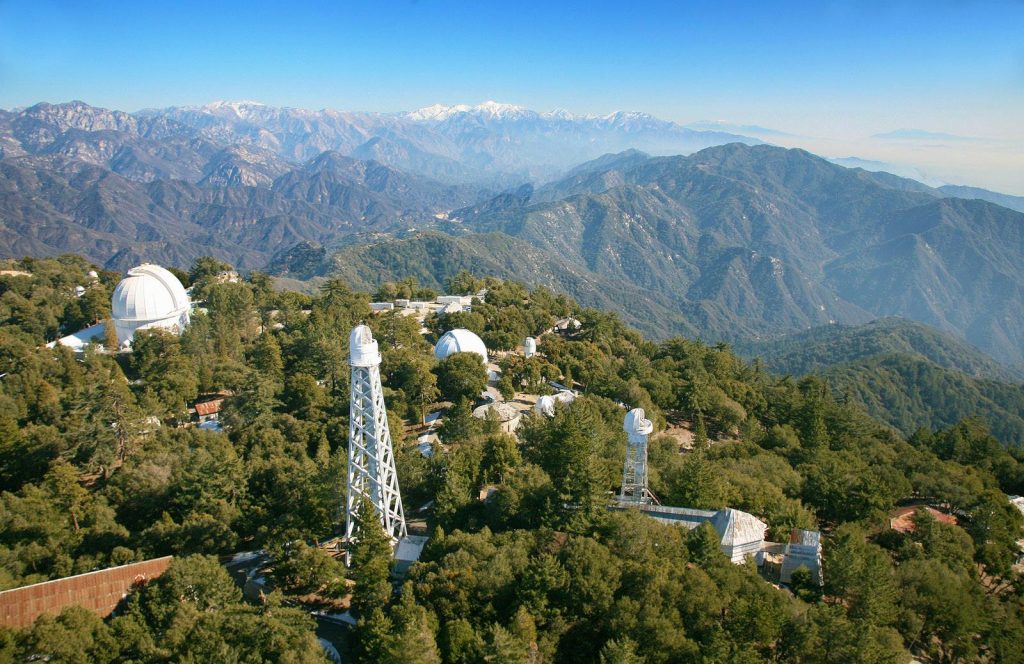 TOURS:
Engineering Tours www.mtwilson.edu/engineering-tour
Saturday or Sunday behind-the scenes tours of the 60 and 100-inch telescopes that concentrate on the mechanical, optical and electrical details of these historic instruments.
Public Ticket Nights mtwilson.edu/public-ticket-nights
These star-gazing evenings offer individual tickets for a night of viewing on the 60-inch and 100-inch telescopes. Bring a friend!
Private Telescope Reservations mtwilson.edu/observe
Mount Wilson's 60 and 100-inch telescopes can ALSO be reserved for groups of up to 20.
Solar Viewing mtwilson.edu/solar-observing
Viewing the sun through the Lunt Telescope is free and available on Saturdays and Sundays through October. It's also possible to access the 150-foot Solar telescope through Public Tours.
Tours mtwilson.edu/weekend-docent-tours
Docents lead Saturday and Sunday Public walking tours of the Mount Wilson grounds. Private tours are also available.

HOURS:
The gates to Mount Wilson's acreage opens at 10:00am every day and closes at 5:00pm. Visitors can hike the grounds, gaze at the telescope domes that dot the landscape, and browse through the Historic Museum in the Lecture Hall.
MOUNT WILSON OBSERVATORY:
Since its founding in 1904 by astronomer and visionary George Ellery Hale, Mount Wilson Observatory has played host to some of the most important discoveries in modern astronomy. Located on Mount Wilson, a 5710-foot (1740-meter) peak in the San Gabriel Mountains of the Angeles National Forest, Mount Wilson Observatory (MWO) features the Snow Solar Telescope (largest in the world from 1905-1908 and the mountain's first installation), a 60-inch telescope (the world's largest operational telescope from 1908-1917), and the 100-inch Hooker telescope (which featured the world's largest aperture from 1917-1949). Mount Wilson Institute has independently operated and maintained the Mount Wilson Observatory since 1989 under a long-term agreement with the Carnegie Institution of Washington.
LINKS
• Mt. Wilson Observatory – https://www.mtwilson.edu
• MWO Facebook – https://www.facebook.com/WilsonObs
• MWO Twitter – https://twitter.com/mtwilsonobs
• MWO Instagram – https://www.instagram.com/mtwilsonobservatory