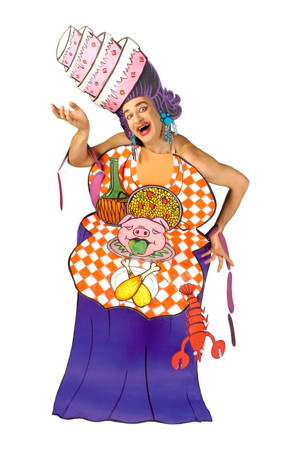 There's a unique show in town starring Ennio Marchetto, an Italian comedic live entertainer whose performances feature quick-change artistry, impersonations and his trademark bi-dimensional paper costumes.  His shows are a riotous mash up of songs and light parody of celebrity personalities as he seamlessly segues from one character to another, employing that 'drag queen' entertainment technique of lip synching to pop songs, opera melodies and such.
Ennio, featuring Ennio Marchetto – 'The Living Paper Cartoon' – will play an exclusive, limited engagement for one week only, from August 23 – 28, 2011, at The Pasadena Playhouse.
In his one-hour show Marchetto generally goes through fifty (!) costume changes, often in front of the audience without hiding behind drapes or screens and without any assistance by stage hands.
"I had the extreme pleasure of producing Ennio some years ago in Los Angeles," stated Executive Director Stephen Eich. "He is an extraordinary talent and the audiences of Los Angeles will once again get to enjoy his unique and wonderful style of performance in this brand new variation of the production for The Playhouse's exclusive engagement. This is a perfect event for the entire family – economically priced and with curtain times that allow younger audiences the opportunity to join their parents. We are certain that Ennio will be this summer's theatrical treat in L.A."

"We are thrilled that Ennio will perform in Pasadena this summer," said producer Glynis Henderson. "The show has delighted audiences in over 70 countries worldwide and we are sure that Pasadena will embrace Ennio and all of his 50 wonderful characters who will join him onstage including Lady Gaga, Elvis, Adele, Dolly Parton, Eminem, Beyoncé and Fred Astaire!"
No celebrity or public figure is safe from the hilarious and theatrically magical imagination of Ennio Marchetto. Marchetto is the original transformation artist, revolutionizing the art of origami into a performance that is nothing short of comic genius. Marchetto uses his dynamic physical comedy and ingenious paper costumes to magically morph into parodies of over fifty favorite superstars and personalities.
Born the son of an espresso machine repair engineer in Venice, Italy, Ennio was inspired by the Disney cartoons he watched avidly as a child, the modern choreography of Pina Bausch and the opulence of the Venetian Carnivale. The daydreams of his youth evolved into him creating extravagant costumes and masks for the re-emerging Carnivale in the 1980s – leading to his first cabaret show, which earned him the prestigious Golden Lion Award at the Venetian Entertainment Festival and The Golden Mosquito award for comedy. Upon meeting his collaborative partner, Sosthen Hennekam, a fashion and costume designer, they developed enough paper characters to create a full one-hour show. Following an invitation to perform at The Edinburgh Festival by producer Glynis Henderson, Ennio quickly became a cult hit and achieved massive critical acclaim.  Having now performed in over 70 countries around the world, Ennio's side-splitting performances have crossed all cultural boundaries to entertain everyone from royals and celebrities to his massive international fan base.
Ennio stars Ennio Marchetto, from an original concept by Ennio Marchetto.  
Design and direction is by Ennio Marchetto and Sosthen Hennekam.
Lighting and sound design is by Sosthen Hennekam.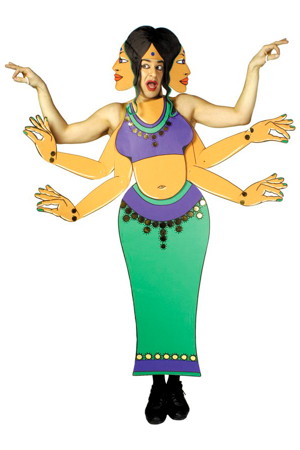 Ennio
Pasadena Playhouse
39 South El Molino Avenue
Pasadena CA
Performances:
Runs August 23rd through 28th, 2011
Tuesday through Thursday at 7:00 p.m.;
Friday at 8:00 p.m.;
Saturday at 4:00 p.m. and 8:00 p.m.;
Sunday at 2:00 p.m.
TICKETS:
$15.00 – $29.00
*** All tickets for the Tuesday, August 23rd performance are $15.00.
Premium Seating available for $100.00
Box Office:
Rush tickets are available for $20.00 one hour prior to the performance time and are subject to availability.
Rush tickets must be purchased at The Pasadena Playhouse Box Office.
Tickets are available by calling the Pasadena Playhouse at 626-356-7529
or by visiting The Pasadena Playhouse Box Office,
open Monday from 12:00 p.m. – 5:00 p.m.
and Tuesday – Sunday from 12:00 p.m. until 6:00 p.m. during non-performance dates
and Tuesday- Sunday from 12:00 p.m. – 8:00 p.m. on performance dates.
The box office is closed on holidays.  
Tickets are available 24 hours online here.
Group Sales (8 or more) are available by calling 626-921-1161.
For additional information visit their official website.