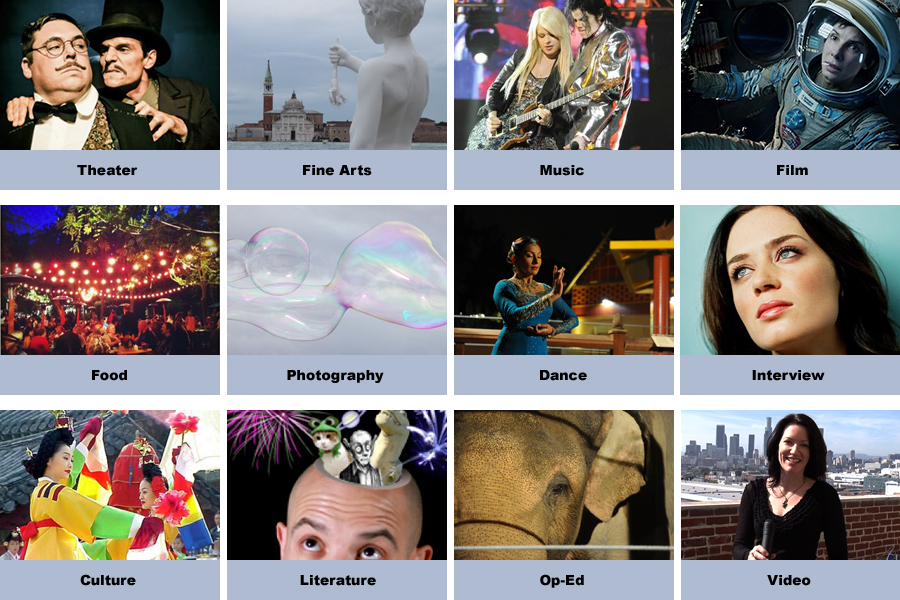 About ArtsBeatLA
ArtsBeatLA is the best place for timely reviews of, and information about, artistic endeavors and cultural events. Keeping our fingers on the pulse of Los Angeles Theater, Concerts, Opera, Art and Cultural events, also Films, Books and Music.
---
All content published by:
Pauline Adamek — Critic, Writer and Producer.
An accomplished critic of theater, films, art exhibitions, music and books, Pauline is a Sydney-born, Los Angeles-based writer, video segment producer and presenter for her own Arts Webmagazine. In addition to producing content for ArtsBeatLA, she also reviews theater for the LA Weekly, Stage Raw. She has been a voting member of the Los Angeles Drama Critics Circle since 2012. Since 1991, Pauline has worked as a freelance critic and arts reporter, covering new releases and film festivals such as Cannes, Venice, Berlin, Toronto and Sundance. She also files celebrity interview feature articles for Filmink, Australia and Ventura Blvd magazine.
Pauline holds a Masters Degree in Theatre and Film studies from the University of New South Wales, Australia. She is also a published author of kid's literature and a cookbook and edited the fascinating memoir Here I Am.
In between obtaining her University degrees, Pauline carved out nine-year career working backstage at the Sydney Opera House and various theaters throughout Australia, Tokyo and London.
You can contact Pauline here. Pauline can be found on Twitter here and here.
Additional contributions from:
Kurt Gardner
is a writer, critic and marketing expert whose passion for odd culture knows no bounds. He has covered the stage for over three years, with his reviews published here on
ArtsBeatLA
and also on the
Blog Critics
site. Additionally, he's a film historian and fan of bizarre culture, as reflected on his blog,
Weird Movie Village
.
Kurt is on Twitter.