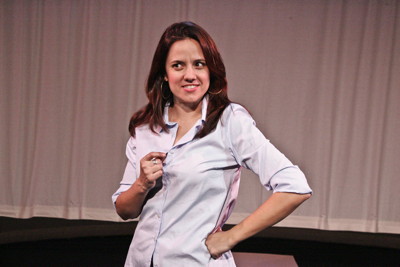 Hello dear readers! This week's theater review for the LA Weekly is of Why I Died, A Comedy!, now playing at the Hudson Theatres in Hollywood.
Katie Rubin's energetic solo piece presents a typical tale of the struggling actor who, yearning for success, ventures on a journey of spiritual discovery and then cobbles together a string of experiences and calls it a show. The result is a meandering yarn featuring miscellaneous miracles and offering little insight with no clear resolution.
To read the remainder of this review, go here to the LA Weekly's theater page and scroll down to the bottom.
Why I Died, A Comedy!
Hudson Theatres
6539 Santa Monica Blvd.,
Hollywood.
Runs: Thurs.-Sat., 8 p.m.; through Nov. 23.
(323) 960-7780