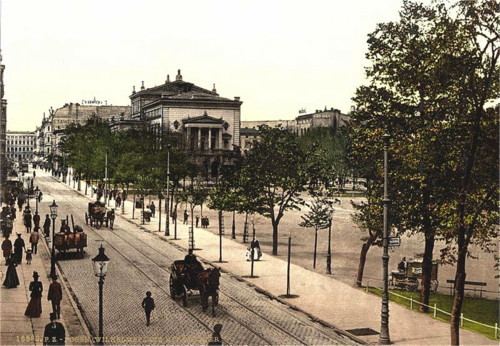 The final date of this year's season, the Sunday June 1st "LE SALON DE MUSIQUES" concert promises to be a really festive and emotional event!
The classical Chamber Music group will celebrate the last concert of their Fourth Season, and features pieces composed by Ludwig Van BEETHOVEN, the amazing Neo-Romantic Composer Xaver SCHARWENKA (with two magnificent USA PREMIERES), along with FRANK BRIDGE.
They will also introduce their next and Fifth Season 2014-2015 that boasts more than eight USA PREMIERES.
World famous Cellist Antonio LYSY will be joined by Violinist Searmi PARK, and Pianist Francois CHOUCHAN for this performance, which is followed — as always — by a reception featuring French Champagne and a Gourmet Buffet catered by Patina.
"LE SALON DE MUSIQUES" is famed for its warmly intimate and interactive stage-free musical experience.
Directed by founding Artistic Director and Concert Pianist François CHOUCHAN, with co-Artistic Director Cellist John WALZ, the performance introduced by Musicologist Julius REDER-CARLSON, features the following compositions:
Ludwig Van BEETHOVEN Piano Trio N.3 in C minor Op 1,
Xaver SCHARWENKA Serenade for Violin & Piano Op 70 (USA PREMIERE) with the Piano Trio N.1 in F Sharp minor Op 1 (USA PREMIERE),
and Frank BRIDGE "Meditation, Spring Song & Elegy" for Cello & Piano, with "the Russian Valse" for Violin, Cello & Piano.
"I am thrilled to present this June 1st Salon de Musiques, the last event of our Fourth Season," said CHOUCHAN. "First of all, we will celebrate, once again, the wonderful works of the almost unknown Neo-Romantic German Composer Xaver SCHARWENKA, with two of his magical pieces as USA PREMIERES, along with the fantastic Ludwig Van BEETHOVEN Piano Trio N.3 in C minor — written almost like a Piano Concerto — as well as the moving compositions of Frank BRIDGE with several of his short lyrical and beautiful pieces. Then we will introduce our exquisite Fifth Season 2014-2015 new Program, including more than eight USA PREMIERES, through nine unique events from October 12, 2014 until June 7, 2015,"
 ~~~

"LE SALON DE MUSIQUES" is a unique musical experience—one like no other in Los Angeles. By removing the stage and putting the artists next to the audience, each performance grants a highly personal and intimate experience.
The concert is being performed on the 5th floor of the Dorothy Chandler Pavilion. An informal Q & A with the artists will follow the performance and a gourmet buffet dinner provided by Patina with French Champagne will be served.
Tickets are $39.00 for Students, and $65.00 (Includes dinner and drinks.)
Pre-purchase available here.
LE SALON DE MUSIQUES — final concert of the season

Event Information:
Sunday June 1, 2014 at 4:00–6:30pm
The Dorothy Chandler Pavilion, 5th Floor
135 N Grand Ave, Los Angeles, CA 90012
Program:
The program features three Masters:
Ludwig Van BEETHOVEN Piano Trio N.3 in C minor Op 1,
Xaver SCHARWENKA Serenade for Violin & Piano Op 70 (USA PREMIERE) with the Piano Trio N.1 in F Sharp minor Op 1 (USA PREMIERE),
and Frank BRIDGE "Meditation, Spring Song & Elegy" for Cello & Piano, with "the Russian Valse" for Violin, Cello & Piano.
Performing:
Searmi PARK Violin,
Antonio LYSY Cello,
and Francois CHOUCHAN Piano.
About the composers:
Xaver SCHARWENKA
Xaver SCHARWENKA was born on January 6, 1850 in Samter, a small town in the province of Posen, a region of mixed Prussian and Polish heritage. He was the younger brother of another Composer and Teacher, Philipp SCHARWENKA. Both of his parents were really talented and Art-loving, and they aspired to plant their aspirations and love of Art in their children.  In 1865 the family moved to Berlin. 
Xaver entered the New Academy of Music, where he received Piano lessons from Theodor KULLAK, and also Composition classes given by Richard WUERST. After three years he was able to perform, to conduct and to compose, and he made his public debut as a Composer and a Performer at the Berlin's Singakademie.  During his career he traveled throughout Europe,  the United States, and Canada.
As a Piano Prodigy (a renowned interpreter of the music of CHOPIN), a Conductor (in 1886 he conducted the first in a Series of orchestral Concerts devoted to the music of BERLIOZ, LISZT and BEETHOVEN), a Teacher (his "Methodik des Klavierspiels" was published in Leipzig in 1907), he became also a wonderful and prolific Composer. 
Beside his impressive repertoire for Piano, he also wrote four Piano Concertos (his Piano Concerto N.4 was performed first in Berlin, followed by the enormously successful first 
New York appearance with himself as soloist and Gustav MAHLER conducting the New York Philharmonia), 
two Piano Trios, one Piano Quartet, one Symphony, and 
a Three-Act Opera "MATASWINTHA" (1897 staged in Weimar and on Metropolitan Opera in New York),  based on a novel written by German Author Felix DAHN.
His large Chamber Music Repertoire made him immediately famous when publishers Breitkopf & Hartel edited his Piano Trio N.1 Op 1, his Violin Sonata Op 2, and especially his 
Five Polish Dances op 3.
The Serenade for Violin and Piano Op 70 was his last piece written.
Despite his amazing talent, and his successful career  (his admirers included LISZT, BRAHMS, BRUCH and MAHLER), 
Xaver SCHARWENKA remains almost forgotten today…
Frank BRIDGE:
Born in Brighton in 1879, Frank BRIDGE was the tenth of a twelve children family. As his father who was a good violinist , the young BRIDGE was already a talented String player when he entered the Royal College of Music, where he studied Composition with Sir Charles VILLIERS STANDFORD. 
F.BRIDGE became immediately an outstanding Violinist, and Violist: he played in London's leading Orchestras and was a member of three String Quartets, especially the English String Quartet, in which he played from 1903 into the early 1920's. 
He gave the British Premiere of the newly completed Claude DEBUSSY String Quartet, but also worked several times with Maurice RAVEL, and Gabriel FAURE. 
He was also really active as a Conductor. 
As a marvelous Composer right from the start, working really hard to earn a living, F.BRIDGE composed his first String Quartet in 
E minor in 1906. After meeting the American Philanthropist Elizabeth SPRAGUE COOLIDGE who funded a lot of his works, he was able to work without having to worry to much, composing a large and diversified Repertoire.
F.BRIDGE did not want to teach composition, but he was so impressed by the quality of the young Benjamin BRITTEN's work that he took him under his wing and became his great mentor. 
He described B.BRITTEN as his "adopted son".
F.BRIDGE's journey is one of the most remarkable in British Music: despite recent efforts by contemporary British performers, 
this "Prodigy"still remains one of Britain's best kept musical secrets…