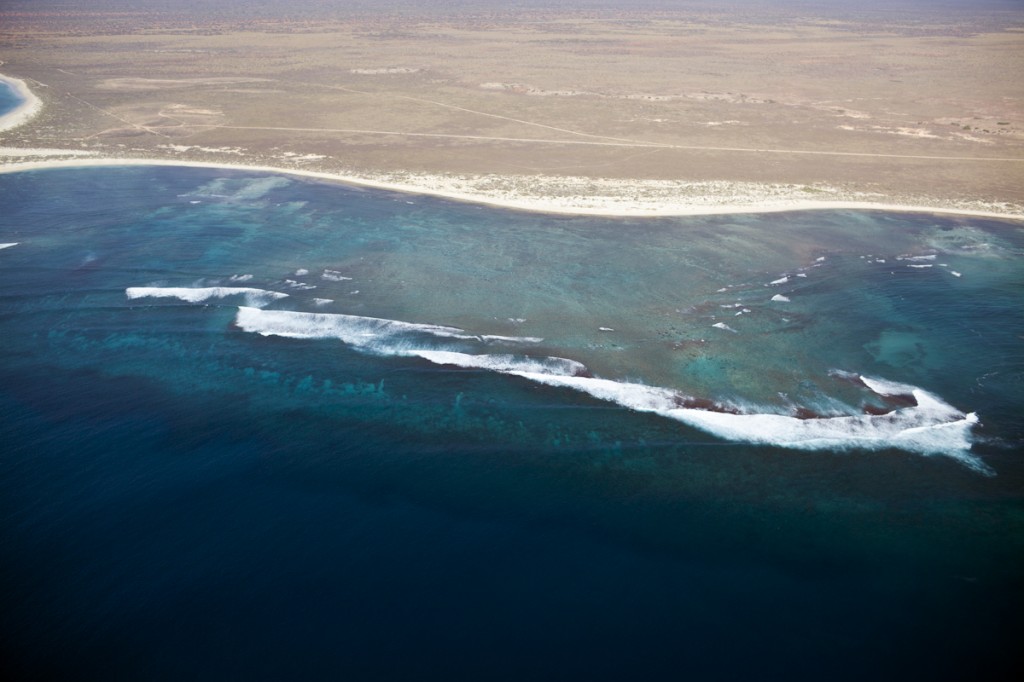 The Australian Chamber Orchestra, with its Artistic Director and lead violinist, Richard Tognetti, returns to Walt Disney Concert Hall Tuesday, February 16, at 8 pm, in a special film project, The Reef.
A crew of surfers, musicians and filmmakers spent two weeks at the Ningaloo Reef, where the desert meets the sea. Their resulting film captures the ocean, the world's best surfers, the arid desert landscape and the starry sky, as an incredible array of music swirls around you. It is an illuminating and thrilling celebration of surfing, the ocean, landscape, film and music melded together.
For The Reef, Tognetti took musicians and surfers to the rugged surf coast and tough desert landscape of northern Western Australia, creating a piece at the intersection of music and nature. Accompanying Tognetti and ACO musicians to the world heritage-listed Ningaloo were singer Steve Pigram and professional surfers Derek Hynd, Ryan Burch and Dane Beevor. Together they created a new work using music and film to delve into the links between surfing, the ocean, landscape and music. The composite score ranges from Bach and Beethoven to Ligeti and Crumb, and also includes didgeridoo, heavy metal arrangements and country folk from indigenous artists.
The 75-minute program will be performed without intermission. A pre-concert wine-tasting and reception with wine provided by Australian winemaker Jacob's Creek will be held in BP Hall.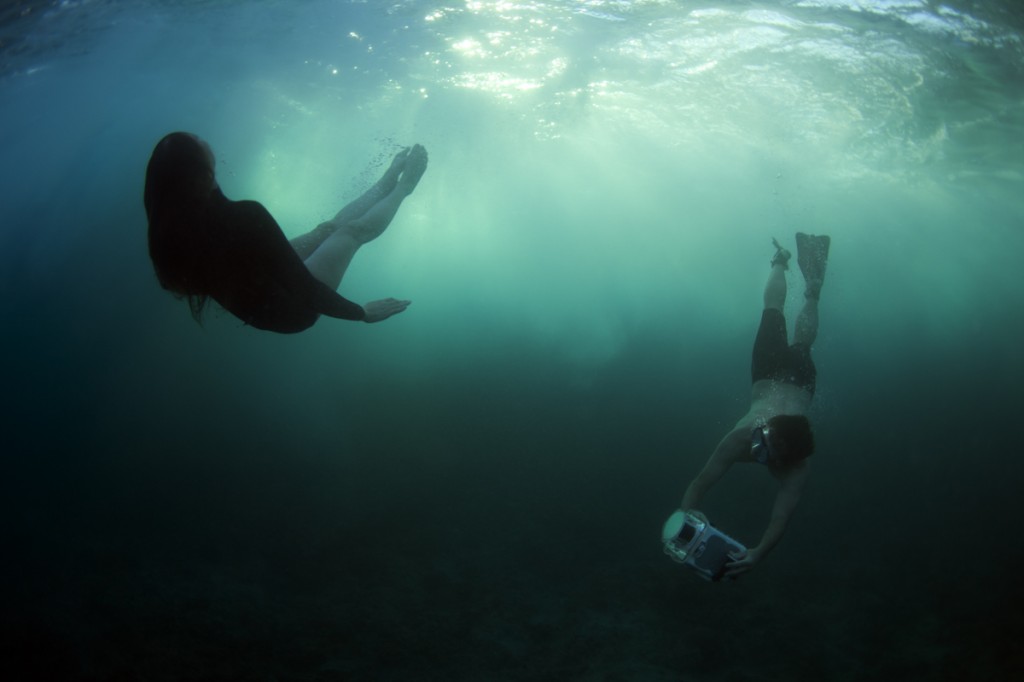 Tuesday, February 16, 2016, at 8 PM
WALT DISNEY CONCERT HALL
111 S. Grand Avenue, Los Angeles


About The Australian Chamber Orchestra:
The Australian Chamber Orchestra (ACO) was founded in 1975 in Sydney. Every year, this ensemble presents performances of the highest standard to audiences around the world, including 10,000 subscribers across Australia. The ACO's unique artistic style encompasses not only the masterworks of the classical repertoire, but innovative cross-artform projects and a vigorous commissioning program. The outstanding Australian musician Richard Tognetti was appointed as artistic director and leader in 1990. Under his inspiring leadership, the ACO has performed as a flexible and versatile "ensemble of soloists," on modern and period instruments, as a small chamber group, a small symphony orchestra, and as an electro-acoustic collective. Regular international tours to Asia, Europe, and the U.S. have drawn outstanding reviews for the ACO's performances at many of the world's prestigious concert halls. Recent festival appearances include the BBC Proms, Tanglewood, Ravinia, Interlochen, and New York's Mostly Mozart. The Australian Government recognizes the ACO's achievements by designating it as an international flagship arts company. The ACO's dedication and musicianship has created warm relationships with such celebrated soloists as Steven Isserlis, Dawn Upshaw, Imogen Cooper, Angela Hewitt, Ivry Gitlis, Lorraine Hunt Lieberson, and Emmanuel Pahud. In 2005, the Orchestra collaborated with pianist Angela Hewitt on the final installment of her 10-year project to record all of Bach's keyboard music. This double-CD set for Hyperion was "CD of the Month" for Gramophone magazine. Similar critical praise was lavished on the ACO's recording with Emmanuel Pahud of Vivaldi's flute concertos for EMI. Richard Tognetti and the ACO have recorded Bach's violin concertos for ABC Classics (2006), including the double concertos with Helena Rathbone, violin, and with Diana Doherty, oboe. In 2008 the Orchestra appeared on another recording for BIS with Christian Lindberg.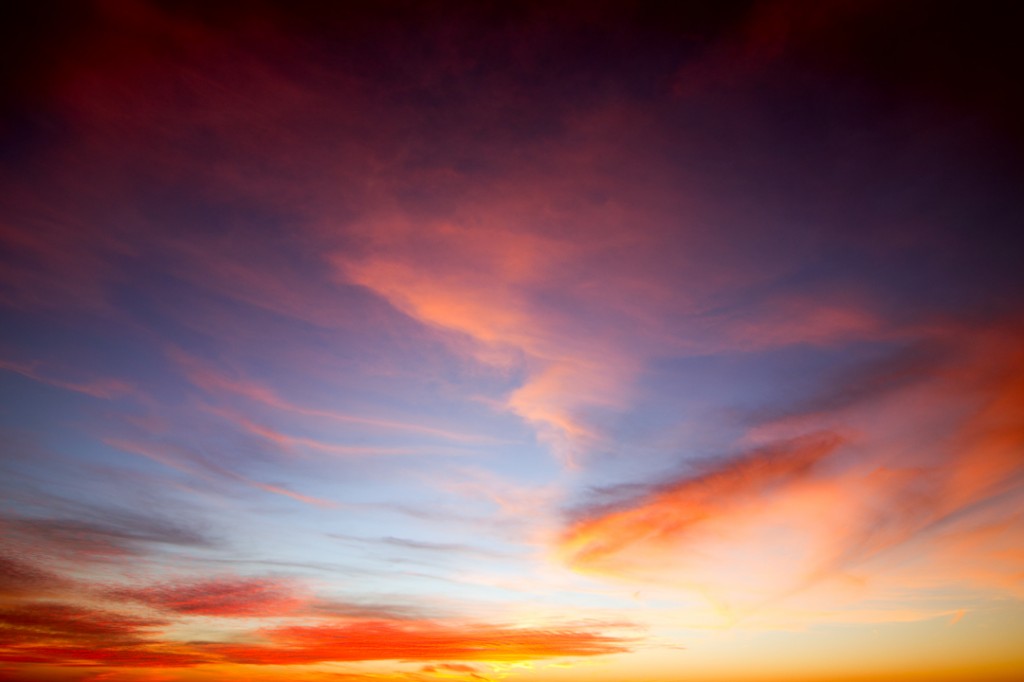 The Reef :
Iain GRANDAGE/Mark ATKINS             Immutable
Stephen PIGRAM                                Being (arr. Grandage)
Alan PIGRAM/Stephen PIGRAM            Saltwater Cowboy(arr. Grandage)
Alan PIGRAM/Stephen PIGRAM/           Mimi (arr. Grandage)
Alex Wasiliev/Richard TOGNETTI
Richard TOGNETTI                              Heart of the Black Beast (real. Grandage)
Richard TOGNETTI                               Bathymetry
Richard TOGNETTI                               Beyond
George CRUMB                                    God Music from Black Angels
RAMEAU                                              Suite Des Vents from Les Boréades
George CRUMB                                    Night of the Electric Insects from Black Angels
LIGETI                                                Ramifications
Richard TOGNETTI                               The Walk
J. S. BACH (arr. Tognetti)                     Fuga from Violin Sonata No. 1, in G minor, BWV 1001
KILAR                                                 Orawa
ALICE IN CHAINS                                Them Bones
RACHMANINOFF                                  Vocalise
SHOSTAKOVICH (arr. Barshai)             Allegro molto from Chamber Symphony, Op. 110a
Richard TOGNETTI                               Dugong
Richard TOGNETTI                               Hypnosis
Richard TOGNETTI                               Visitation
Richard TOGNETTI                               Heston
Richard TOGNETTI                               Transfiguration
BEETHOVEN                                        Cavatina from String Quartet, Op. 130
AUSTRALIAN CHAMBER ORCHESTRA:
RICHARD TOGNETTI, artistic director and violin
MICK SOWRY, writer, editor, producer and director
JON FRANK, editor and director of photography
SIMON YEO, executive producer
DEREK HYND, director of surfing
EDWARD SALTAU, second camera and IT
JOSEPH NIZETI, music technology and artistic assistant
SHELTON MURRAY, didgeridoo
STEPHEN PIGRAM, voice and guitar
CRAIG JOHNSTON, voice
SATU VÄNSKÄ, voice
JIM MOGINIE, guitar
BRIAN RITCHIE, bass guitar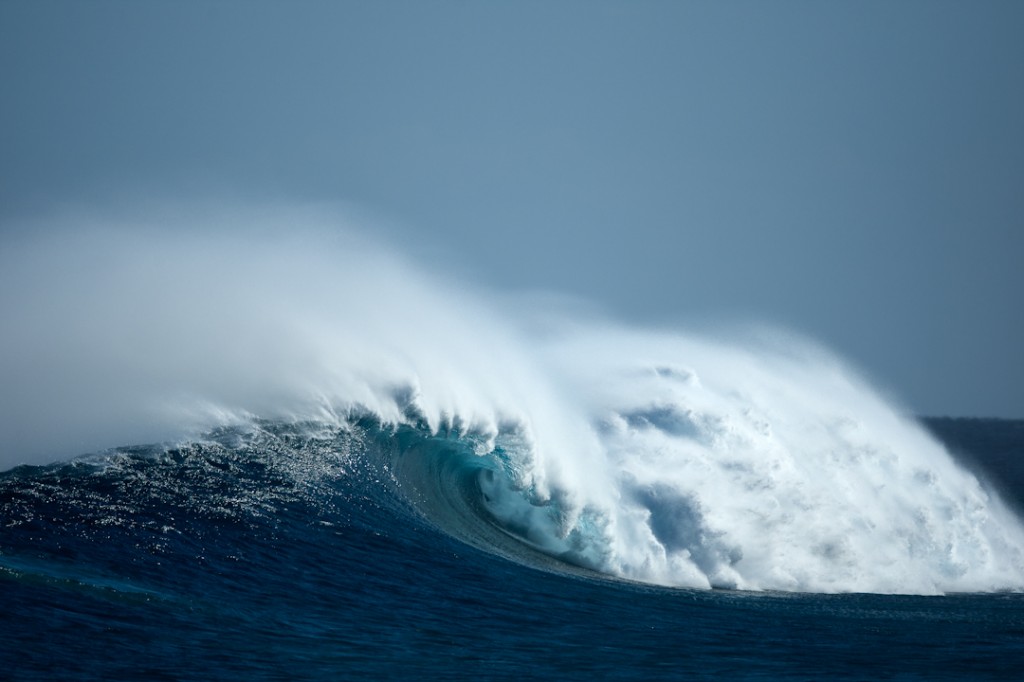 HOW TO PURCHASE TICKETS:
Tickets for the Los Angeles Philharmonic's 2015/16 season at Walt Disney Concert Hall are currently available. To purchase, please visit their official site here, the Walt Disney Concert Hall Box Office or any Ticketmaster outlet.
To order by phone with credit card, please call the Walt Disney Concert Hall Box Office at 323.850.2000, or Ticketmaster at 800.745.3000.
For more information, please call 323.850.2000.