Only two performances remain for the electrifying production of one of Broadway's most memorable dance musicals, A Chorus Line.
Related through heartfelt song, energetic modern dance and snappy dialogue, the story revolves around seventeen Broadway dance hopefuls auditioning for a job on a chorus line. Featuring a brassy and jazzy score, the show is set on the bare stage of a Broadway theater. A Chorus Line provides a glimpse into the personalities of the performers and the choreographer as they describe the events that have shaped their lives and their decisions to become dancers.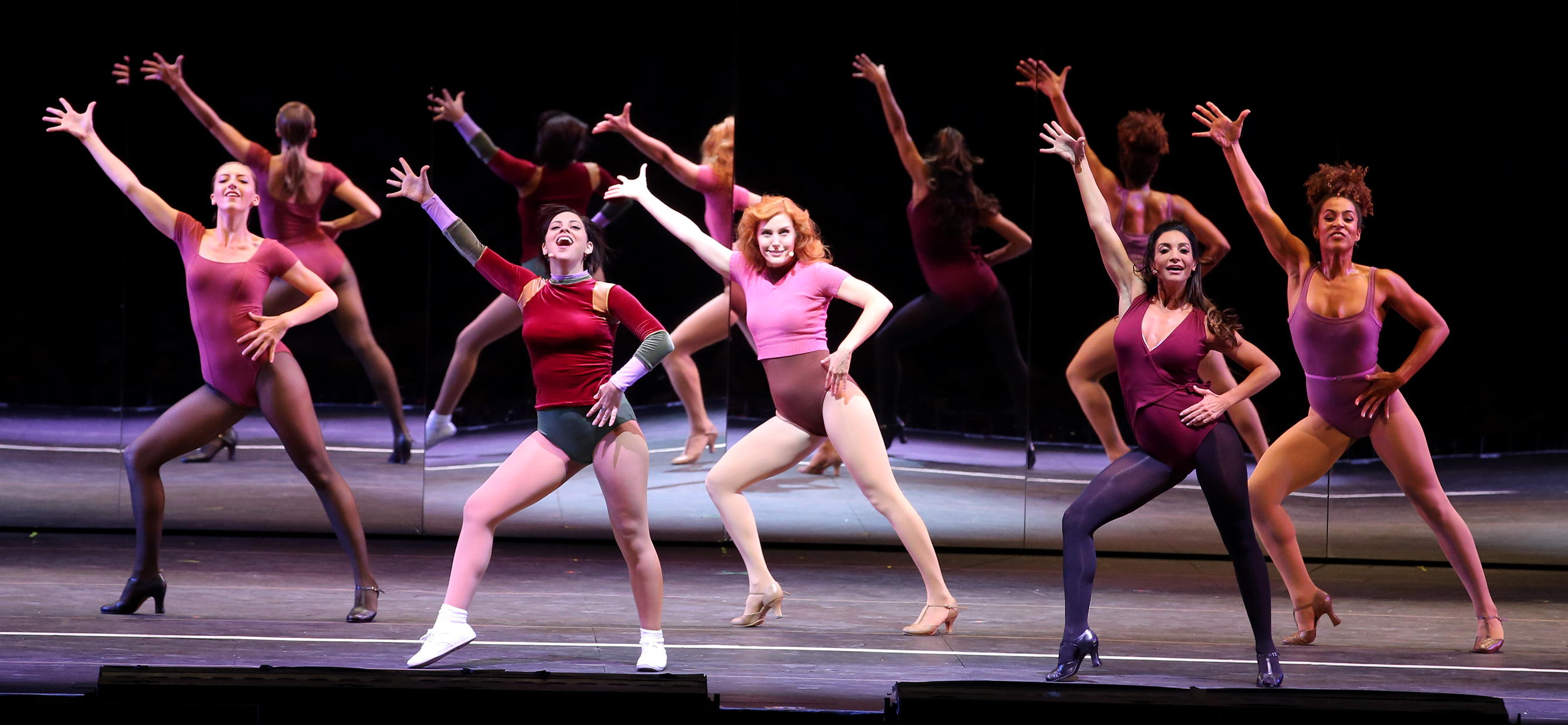 Right from the start, with "I Hope I get it," we feel their emotion and gain a vivid sense of the ferocious competition amongst performers — their desperation and hunger for stardom, a job or simply to land a role.
There are plaintive solos set to a pretty and sometimes sultry score as the dancers each bare their souls to the (largely) unseen and slightly sadistic and power-hungry director Zach, played well by Mario Lopez. We really gain a deep understanding of the anxiety of a dancer's life.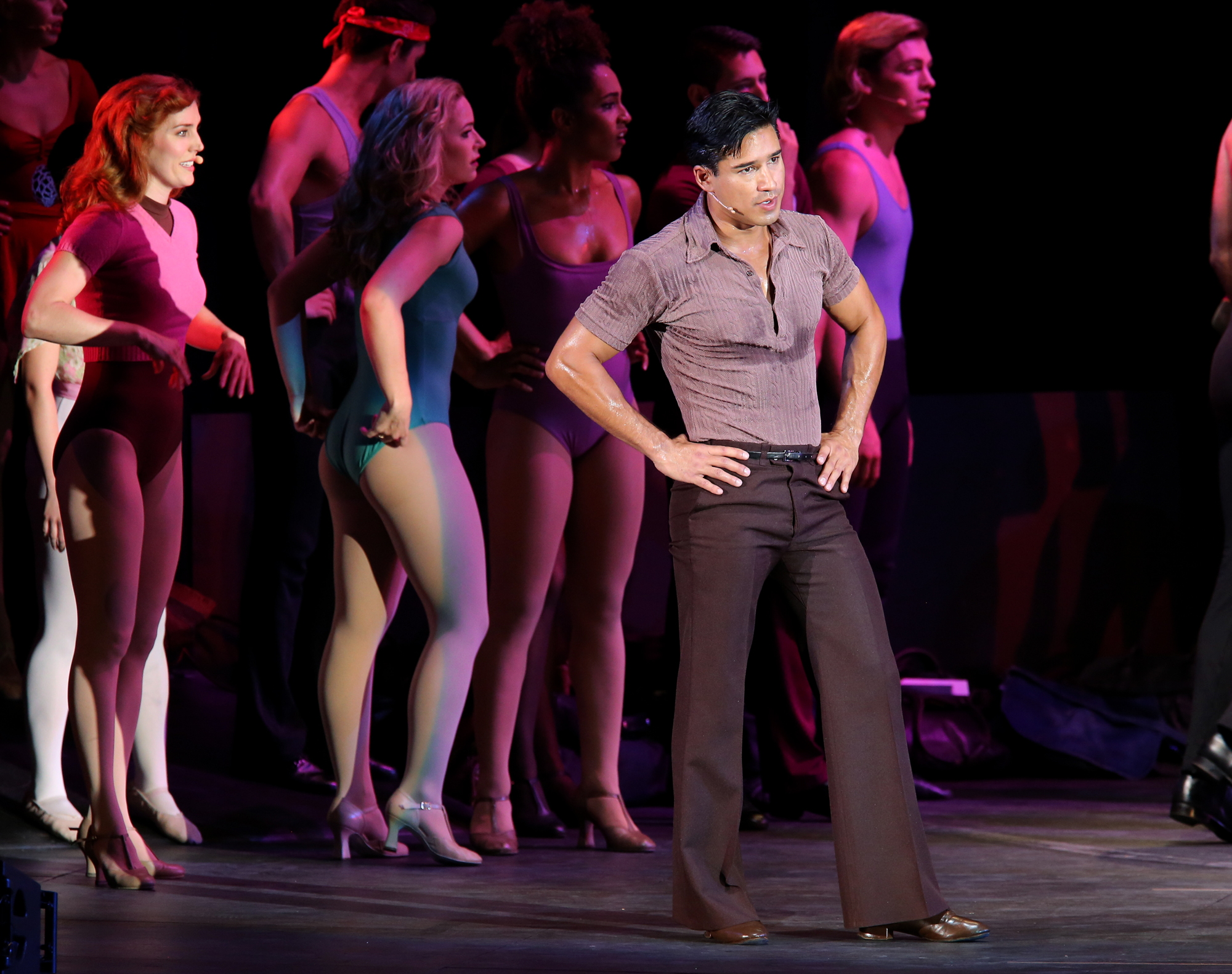 From the press release:

The Hollywood Bowl's upcoming production of A Chorus Line, which won the Tony® Award for Best Musical, will star Sabrina Bryan as Valerie Clark, Robert Fairchild as Mike Costa, Spencer Liff as Larry, Mario Lopez as Zach, and Ross Lynch as Mark Anthony. 

The cast also includes Sarah Bowden as Cassie Ferguson, Mara Davi as Maggie Winslow, Courtney Lopez as Kristine Ulrich, J. Elaine Marcos as Connie Wong, Krysta Rodriguez as Diana Morales, Jason Tam as Paul San Marco, and Leigh Zimmerman as Sheila Bryant.

Rounding out the named roles are Cornelius Jones Jr. as Richie Walters, Denis Lambert as Gregory Gardner, Ian Liberto as Bob Mills lll, Tiana Okoye as Judy Turner, Michael Starr as Don Kerr, Justin Michael Wilcox as Al DeLuca, and Kelsey Walston as Bebe Benzenheimer.

The Bowl's production of A Chorus Line will have choreography adapted and re-staged from the Michael Bennett original by director and choreographer Baayork Lee, who appeared as Connie Wong in the original Broadway production and choreographed the Broadway revival in 2006.  The show will be conducted by Patrick Vaccariello.  Bob Avian, the co-choreographer of the original 1975 Broadway production and director of the 2006 Broadway revival, has joined the creative team as Production Supervisor.
A Chorus Line 
Saturday, July 30, at 8 PM 
Sunday, July 31, at 7:30 PM.
A Chorus Line will be presented without intermission. 
Subscriptions and single tickets for performances during the Hollywood Bowl 2016 summer season are available at www.HollywoodBowl.com, or via credit card phone order at 323.850.2000, and in person at the Hollywood Bowl Box Office.
For further details or questions, call 323.850.2000 from 10am – 6pm daily, or visit www.LAPhil.com.