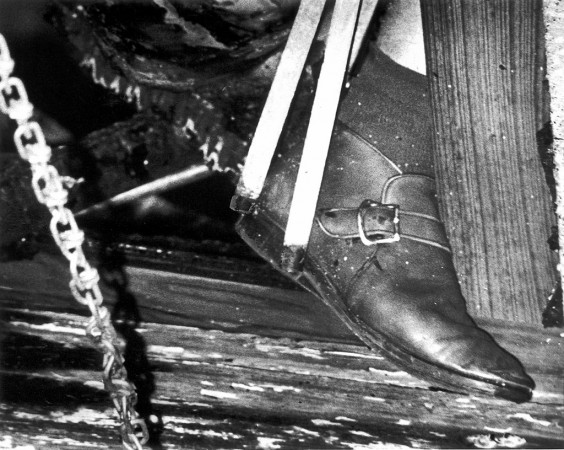 The San Antonio Film Festival, held July 25-31 at the Tobin Center, brought a wealth of fine films and talented filmmakers to town. Among the many impressive works unspooling at the fest was San Antonio native Robert L. Camina's powerful documentary, Upstairs Inferno.
Upstairs Inferno chronicles an all-but-forgotten arson fire that occurred at a gay bar in New Orleans in 1973. Until the recent Orlando atrocity, it was the worst gay mass murder in U.S. history, and Camina's film vividly recalls the events of that terrible night by way of vintage photos and footage (some appropriately shocking) as well as new interviews with survivors, family and friends. It documents an appalling time in American history when the LGBT community was reviled and ignored by government officials and the public at large.
Mr. Camina was kind enough to talk with ArtsBeatLA about the film from his home in Dallas.
What motivated you to take on this project?
My previous film was called Raid of the Rainbow Lounge, about a controversial raid that happened in 2009 in a gay bar in Fort Worth, Texas. It happened on the 40th anniversary of the Stonewall riots, and the parallels were haunting. I had friends who were at the bar that night, so I followed the story from the very beginning.
After the raid, Fort Worth eventually became a leader in LGBT equality, and my documentary showed that evolution — how building a coalition between communities and law enforcement and city officials — it's better to be proactive than reactive.
We screened that film in multiple festivals, and at every screening I invited police chiefs, mayors, city council members and the public at large to be part of a roundtable or a forum to reassure people in these cities that such an occurrence couldn't happen in their town. So we were using the film to educate and enlighten; it was a bit of an activist movie. We told the story fairly and responsibly from both sides.
Someone who had seen the film and heard what we'd been doing (and eventually became an associate producer on Upstairs Inferno) approached me and thought our team would be right to tell the story of the UpStairs Lounge fire. He asked me if I'd heard about the incident, and I hadn't. I thought I knew my gay history!
I was appalled. I was 41 at the time, and when I quizzed my friends, it became clear that people my age and younger simply didn't know about the tragedy. Once informed, I considered it to be on par with Stonewall and Harvey Milk and other benchmark moments in LGBT history, so I thought it was important to tell the story in order to preserve its memory and have it told by the people who experienced it.
How did you manage to locate the survivors and witnesses who participated in the film?
It was quite a process to find the interviewees. It was vital that the story be told by the people who were there, not just third parties. There's something about seeing and hearing the people who actually lived through it that resonates with an audience. Otherwise, you can just read about it in a newspaper or a book or a blog.
Thank goodness for Facebook and social networking. I just hammered a lot of search terms out online. Sometimes it led me to what I was looking for; sometimes it led me to a dead end, but I was eventually able to network and contact people.
When I did locate the survivors, I wanted to build a relationship with them first and let them know who I was, that I was reputable and I wasn't looking to exploit them or their families and friends. Above all, I was looking to honor those who were lost in the fire and those that were left behind. It was a long process, finding those people and building those relationships.
Like the Reverend Perry, who spoke so passionately and whose bright, tear-rimmed eyes just stick in the memory when you watch the film.
His interview was our first, believe it or not. Reverend Perry is of a certain age, and his health is questionable, so I wanted to make sure that we got him on camera. I didn't want to wait and regret not getting the interview.
He was a way to break the ice with my crew. They knew the story, but as I said, there's something about hearing from someone who was actually there that really resonates, and I don't think there was a dry eye in the room when he spoke. That pain, even though it was 40 years old, is still right there and raw. You can just feel it.
Well, there's still no justice, really.
No. If you define justice as a suspect being identified with certainty and charged and put on trial and convicted, there is no justice. There's no closure. There was a primary suspect identified, but it was never confirmed whether he started the fire. A lot of people ask me why the story has been forgotten, and I think that's why. There was no justice, there was no silver lining like Stonewall, which was the launch of a civil rights movement. So that pain has just remained.
The government reaction at the time — nothing — was certainly a part of what was unjust. How do you compare the reaction to the Upstairs fire with the recent atrocity in Orlando?
Back in 1973, you didn't have the mayor or the governor or the president getting on television and saying anything about the UpStairs Lounge victims. In the wake of Pulse, you have the president of the United States going on TV and saying the words "LGBTQ" and "prayers for the victims." You have so many politicians and leaders now supporting the community. You have citizens lining up to give blood and an outpouring of support.
A month ago, the GoFundMe for the Orlando victims had raised $7.2 million. In 1973, they raised $17,900. To adjust that for inflation, that's about $97,000. That's a stark contrast. In the wake of Pulse, there was an immediate outpouring of compassion. In 1973, there was no such compassion.
How long did the project take, from concept to completion?
About three years. We debuted it on the 40th anniversary of the Upstairs Lounge fire — June 24, 2015, in New Orleans. We debuted it with survivors, witnesses, victims' families, all flying in from around the country to attend the screening. Many of these people hadn't seen each other in 40-plus years, and never before had people touched by this single event been in the same room, so the screening in and of itself was somewhat historic.
Speaking of screenings, what are the most memorable responses you've gotten from audiences?
I would say one of my favorite and most touching moments happened at the Austin Film Festival last fall. It was our first mainstream festival and our Texas premiere. I wanted to have something to remember it by, so I put an Austin Film Festival poster outside the screening room and asked people to sign it on their way out. Someone wrote, "Thank you for making this film. You changed the way I view the LGBT community."
That really touched my heart, because that's what we're looking to do — to change hearts and minds with this film. It's easier for people to hate and fear what they don't understand. I want to show them that the community is just like everybody else — they hurt, they love, they grieve — they have the same human emotions everyone feels. So the person who wrote that really put a lump in my throat. It made my proud that we're helping out with that dialogue about the state of LGBT equality.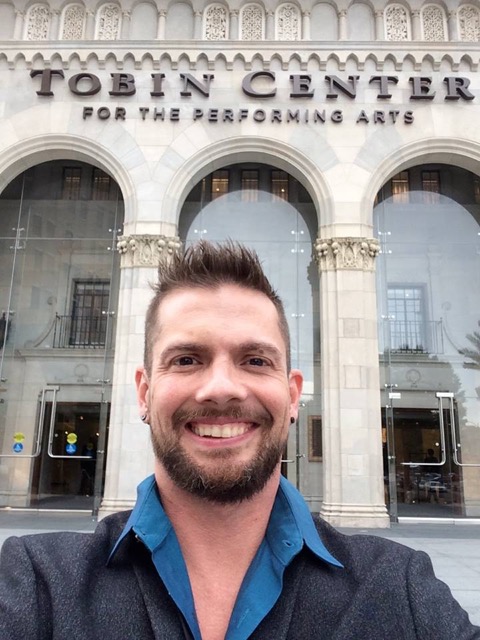 Are you still in touch with people who participated in the film?
Oh, yeah. They're all family. I got close to them. You can't help but get close to them. And the 32 people who were lost in the UpStairs Lounge fire — they've become my family. I grieve for them as if I'd known them, because I did get to know them.
Regina Adams, from the film, lost Reggie Adams, the love of her life, in the fire. She had not talked publicly about it before. She just doesn't like to do it because it's so painful. She was the last person to agree to be a part of the film because every time she talks about the fire, it takes her forever to get over it, but she did it.
At a fundraising event I attended two weeks prior to the New Orleans premiere, she got onstage and said that I was like her son. I started to cry, of course, because I wasn't expecting anything like that. And when other people got up and said I was their hero for helping to keep the memory of their friends and loved ones alive, well..
I've never taken that for granted, and I'm honored for them to be part of my family.
When you went to the site and saw the commemorative plaque, how did you feel?
It is touching when you see people stop and read the plaque, because it is on a side street and not a place you'd expect to see such a memorial. But when the 40th anniversary hit and more people started to learn about the fire, it gained traction. So, as people walk by the memorial now, they understand the significance of the plaque, that it's not just some marker. It is indeed a memorial.
More touching for me is the inside of the building. The floor that once was occupied the Upstairs Lounge is now the storage space for the bar that's downstairs, the Jimani. It's the same bar that was there in 1973, but instead of the dad owning the place, now it's the son. The son witnessed the fire; he was there at the site when the building was burning.
Later, when he took over ownership, he said that he wasn't going to clean the walls, the char around the windowsills, the staircase and its burnt wood that's falling apart. He wanted to leave it there as a memorial, as a reminder of what had happened there. That is even more moving, in that you're actually touching history there.
How can people see the film? Are you getting close to more substantial distribution?
We're working toward that. Our ultimate goal is to obtain wider distribution on DVD, VOD — every avenue of distribution we can possibly get. It's a film everyone should see because the themes are universal. They cross ethnicity, they cross religion, they cross sexual identity. These are stories of family, of friends, of faith and forgiveness.
What I've asked people to do is to go to our Facebook page and "like" the film and ask their friends to like it as well, because distributors are looking to social media more than ever to acquire product. Of course, they want to acquire popular films, so the more likes a movie gets, the more appealing it is to them.
So that's one way folks can help us to get Upstairs Inferno to be seen all over the world.