Five performances remain!
Edgy and incendiary — David Harrower's award-winning and intense drama Blackbird is being staged at the Los Angeles LGBT Center in Hollywood as part of this year's Hollywood Fringe Festival.
In the play a young woman confronts a man who had sexually molested her when she was only 12. But the showdown is fraught with unexpected revelations…
Harrower explores this topical and touchy subject matter with an astonishing fearlessness — imagining an emotional authenticity and mining the drama of the set up to its fullest potential. This is a masterful piece of theater.
Featuring Charlotte Gulezian and Bradley Fisher, the production is exceptionally well-directed by Anna Stromberg. Her cast of two expertly navigate the tricky emotional terrain, especially the ever-shifting power struggle that ensues.
This production has only five performances remaining, including a late session tonight.
Try not to miss it!
From the press release:

Scottish playwright David Harrower's drama won the 2007 Laurence Olivier Award for Best New Play and had a critically acclaimed run on Broadway last year. Inspired in part by the crimes of sex offender Toby Studebaker (though in no way a literal dramatization of actual events) the play depicts a young woman meeting a middle-aged man 15 years after being sexually abused by him when she was 12 years old.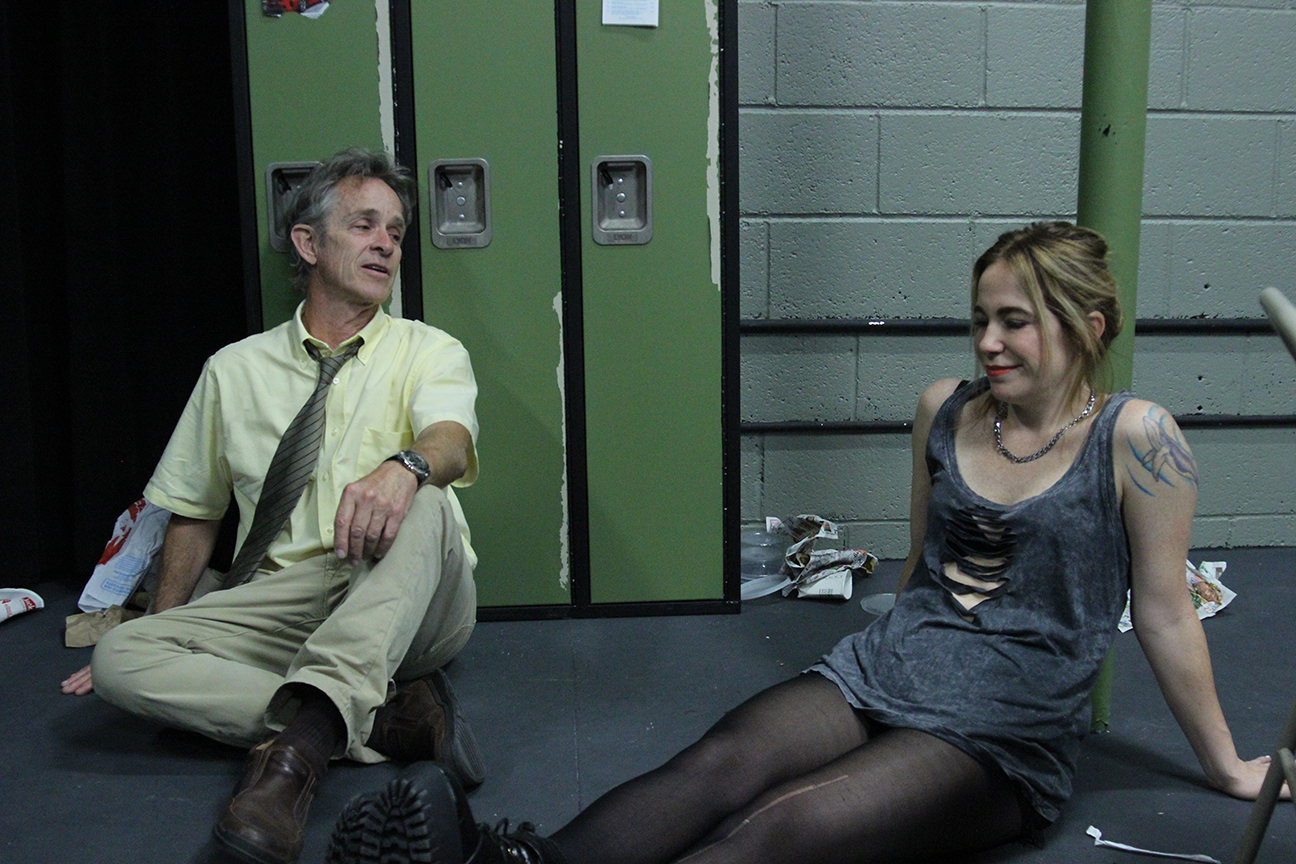 Blackbird
By David Harrower
Directed by Anna Stromberg
Featuring:
Charlotte Gulezian and Bradley Fisher
Lily Tomlin/Jane Wagner Cultural Arts Center
1125 N. McCadden Place,
Hollywood, 90038
Performances:
Wednesday 6/14 at 10:30pm
Wednesday 6/21 & at 8:30pm
Thursday 6/22 at 8:30pm
Saturday 6/24 at 4:30pm
Sunday 6/25 at 4:30pm
Runs through June 25, 2017 in The Center's Davidson/Valentini Theatre.
Tickets: $15.00
Available online at www.lalgbtcenter.org/theatre or by phone at (323) 860-7300.
The Los Angeles LGBT Center's Davidson/Valentini Theatre is located at the 1125 N. McCadden Place (one block east of Highland, just north of Santa Monica Boulevard), in Hollywood, 90038. During construction of the Center's new facility, free parking is limited. Please allow extra time to find parking, or choose public transportation or a ride service such as Lyft.