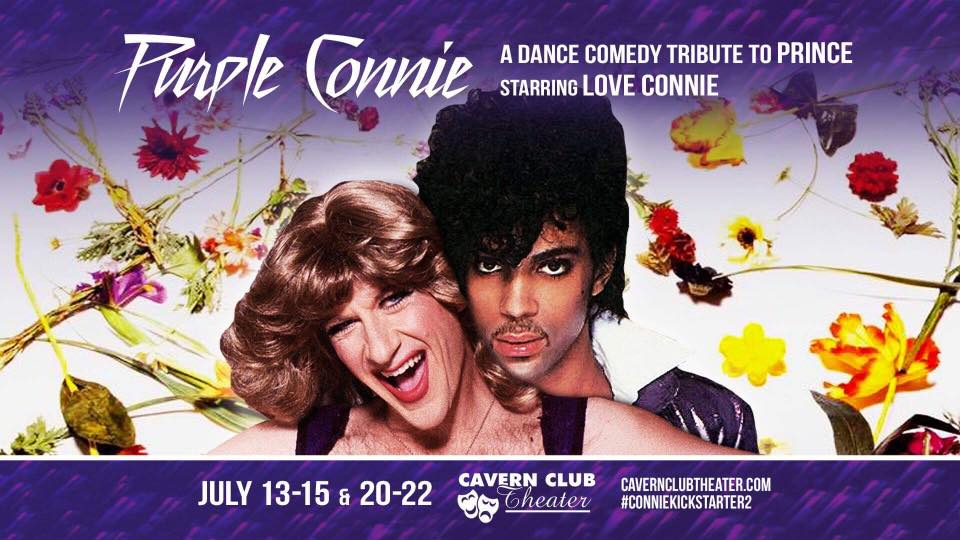 LOVE CONNIE (John Cantwell) invites you to join her and her cat, Vickie, on a pulsating, paisley-parked journey to the Erotic City in her quest to become the new "Purple Girl" in PURPLE CONNIE, an all new dance comedy tribute to the iconic artist formerly known as "The Artist Formerly Known As…"
PURPLE CONNIE marks Cantwell's 7th show starring his flash-dancing drag character LOVE CONNIE following LOVE, CONNIE (2010), CONNIE LOVES JUICE (2013), DESPERATELY SEEKING VICKIE (2014), FADE TO CONNIE (2015), FADE 2 CONNIE: THE ROXY FILES (2016) and HOUSE OF LOVE (2017) all of which debuted at The Cavern Club. In addition, he has also created greatest hits show, XTREME MAKEOVER: VOLUME 1 (2017) and 3 popular variety shows, TRICKS, TRAMPS & TREATS (2016), MY CONNIE VALENTINE (2018) & MY CONNIE DE MAYO (2018) which featured guests like Scott Thompson from KIDS IN THE HALL, pop singer, SHYBOY, and world famous queen of burlesque, LUX LACROIX.
This show is choreographed by MELISSA SCHADE and co-stars LOU BECKER, MATTHEW KRUMPE & MOISES JOSUE MICHEL in multiple dance roles that contribute to creating what promises to be the most memorable Connie show ever!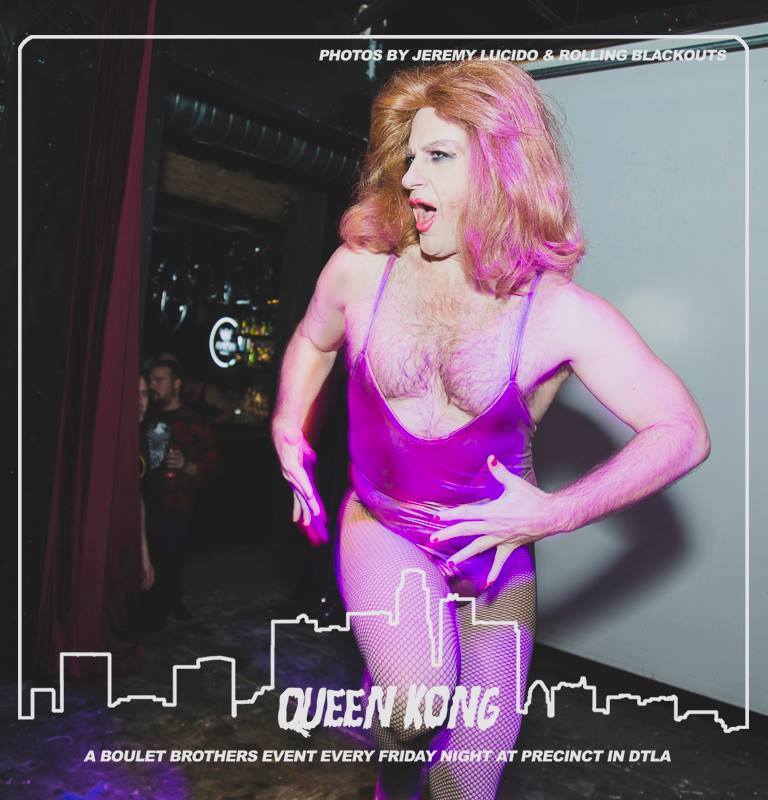 Purple Connie
At the Cavern Club
Performances:
All shows at 9PM (except Sun July 22 — 7PM)
Friday July 20, 2018
Sat July 21, 2018
Sun July 22, 2018 — 7PM
Tickets are $25.00 ($26.87 w/service fee)
Pre-purchase highly recommended.
The Cavern Club @ Casita Del Campo
1920 Hyperion Ave.
Los Angeles, CA 90027