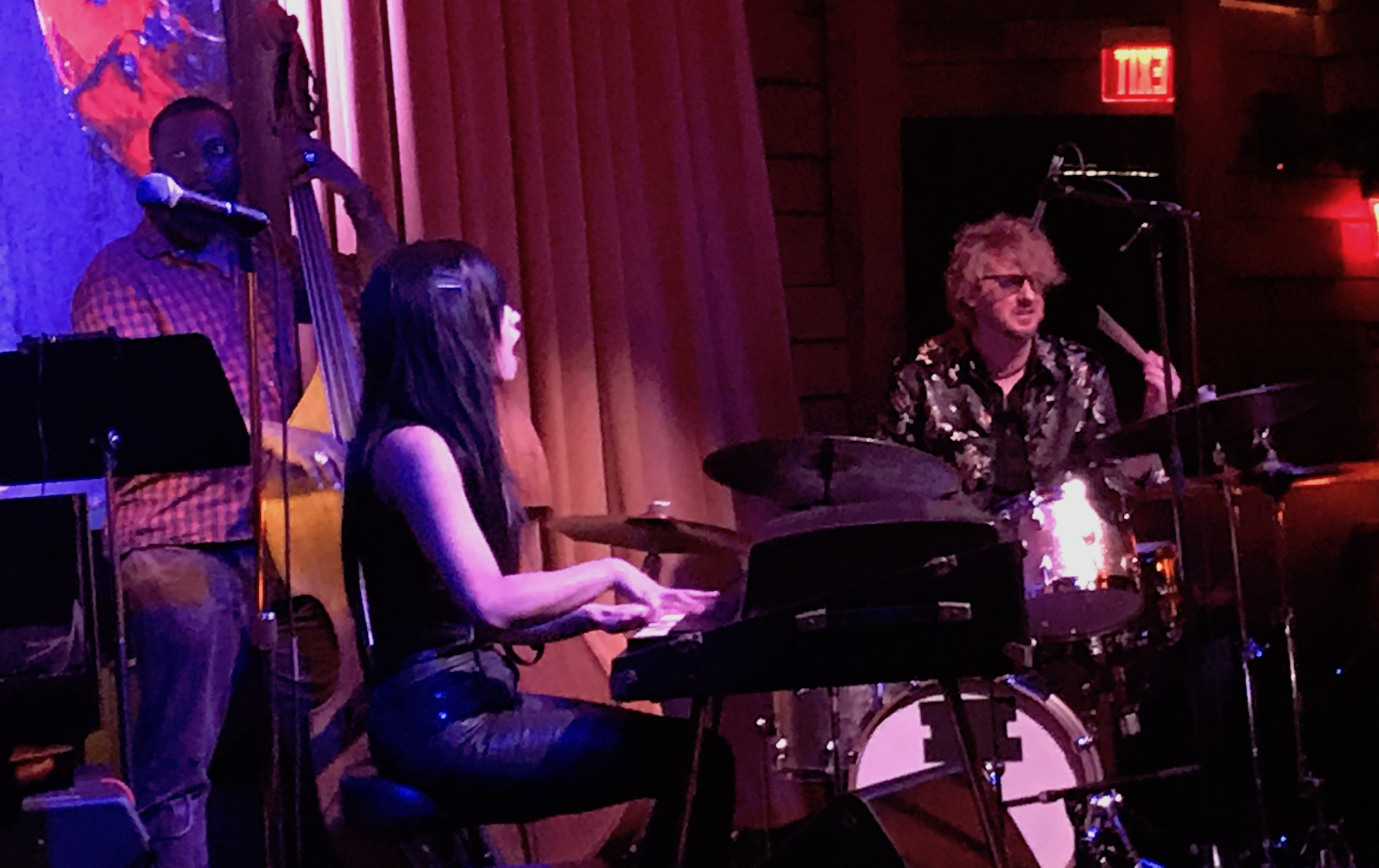 Connie Han strides onto the stage at Vibrato Grill in sky-high stiletto boots and skin-tight black leather. She props her cell phone at the deep end of her Yamaha piano keyboard and presses 'record.' Pretty soon the dynamic and expressive hands of this petite, slim woman are racing and gliding with alacrity. Burning up the keyboard, she snarls and grimaces as she creates extraordinary rhythms and melodies. The only thing restrained about this jazz artist are the two bobby pins in her extra long, dark hair.
At 22, Han is such a ferocious performer and composer that she's already been referred to as a 'young lioness.' The moniker suits her perfectly.
Han's professional career began when she was 17 with her independently produced 2015 album, The Richard Rodgers Songbook.
Now she's launched her original compositions with her debut album, CRIME ZONE, which has just been released by Mack Avenue Records. With it, Han has created an edgy blend of modern and traditional jazz.
The 22-year-old's connection to jazz began at the Los Angeles County High School for the Arts where she met and was mentored by drummer Bill Wysaske, who produced CRIME ZONE and has also become the musical director of her trio.
CRIME ZONE features Han's working trio which includes Edwin Livingston on bass, Wysaske on drums, as well as appearances by guest players tenor-saxophonist Walter Smith III and trumpeter Brian Swartz on the album.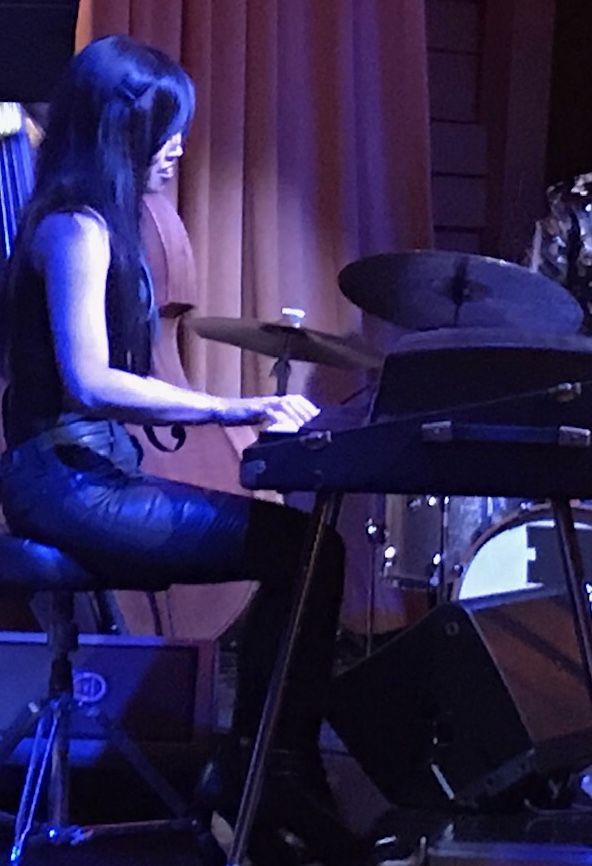 Han is classically trained in piano, and has been playing since she was 5 years old.
When did you first get interested in jazz?
"I had always been interested in music that had a spontaneous improvisation element to it. Any music that strived to be creatively daring. When I was playing classical piano, I always felt somewhat constrained, and I wanted to be able to create something out of nothing. I was too young – around 12 or 13 – to fully realize how creatively daring the classical composers were at the time."
Han says she didn't discover jazz until she attended the Los Angeles County High School for the Arts. Accepted for voice and classical piano, it was there that she was exposed to the Jazz department. Introduced to the music of Miles Davis and Hank Mobley, she recalls, "I fell in love; I felt like I had finally found my calling."
It was also at LA County High School for the Arts that Han met her mentor and current musical director, Bill Wysaske. "He took me under his wing and showed me the ropes when I was really young. I worked the hardest I had ever worked – I never loved an art form as much as I loved jazz. Even at 14, I knew I was going to be doing what I am now."
She vividly remembers first heard the Kenny Kirkland recording of "Chance," on his only self-titled record. "He's one of my great piano heroes. That's when I knew I wanted to achieve that magic in my own way, with my own trio. There's something so intoxicating about being about to make something out of nothing with people. Jazz is a social art form."
For Han, it was an important transition from playing classical solo piano to working with a group of musicians. She highlights the intrinsic differences between classical piano and jazz, explaining, "It's more strict because you have to play the repertoire 'as is' but as you mature as a musician you can put in your interpretation. There's room for that interpretation, but it's not nearly as literal as it would be in jazz." The musician adds, "Classical piano has led to me playing better jazz piano. If I didn't have the technical facility I had, at 14, when I decided I was going to play jazz, I wouldn't have come as far as I have now.
"Jazz is so challenging and deep and sophisticated. There's a depth there that requires undivided attention, focus and hard work. If I had to spend time learning how to play the instrument while learning how to do that, my mind would probably explode."

Sometimes jazz can seem a bit daunting or impenetrable. What's a good entry point for anyone who wants to discover and appreciate jazz?
"Definitely listen to the masters, so that you know what everyone is talking about. Miles Davis, John Coltrane, Hank Mobley (hard bop and soul jazz tenor saxophonist and composer), Duke Ellington, Louis Armstrong… Also, I don't think there's anything wrong with starting with modern musicians, such as Brad Mehldau or Mark Turner.
"Honestly, just take your time and listen to everything you can."
Where do you find inspiration for your songwriting?
"In what I like to call 'the Bible of Jazz,' the records from the Golden Age of the 40s and 50s. Charlie Parker, Joe Henderson, McCoy Tyner – the Blue Note Records era. We hold that music in high esteem, what we strive for. When I get inspired to write, it's usually after listening to some 'bad shit.' Meaning 'cool!'" she hastens to add, laughing.
Han talks about how one of the challenges of being an improviser is getting out of your physical state, and that includes your instrument. "Horn players need to breathe, whereas a piano play can just 'button push' the keyboard forever. And if you keep playing and playing, then it's going to sound like you're practicing on stage and not phrasing. Phrasing and developing melodies are so important, and so because horn players have that unique attribute (of having to pause for breaths), they can develop melodies more easily. So, when I said I "challenge myself not to think like a piano player," I meant that there are so many things that are physically easy to do. And you don't want to do things just because they're easy. You want to do things because they're right, and because they're musical, and you want to make the right decisions from both your brain and your heart, not just from your hands. It's more about not relying on the crutch of muscle-memory, but being present in the moment."
How do you find new horizons and fresh approaches? Do you ever feel like it's all been done before?
"All the time! I try not to sweat it, and if I ever feel stagnant – which I have felt, even recently – I try to listen to new music or sometimes I step away from the music to give myself a breathing space. Pursue other interests until I can return with a fresh perspective."
Han raves about her colleagues. Her performance at Vibrato Grill Jazz last Sunday she was accompanied by current musical director, Bill Wysaske on drums and Ivan Taylor on Bass. "Ivan's really groovy," she remarks.
"Bill's been truly magical to work with. He's produced my debut with Mack Records and it's been a joy to work with him on that because he has great vision. He's not only shown me the ropes but it's become very easy to work with him as equals and professionals because we have a unified vision and aesthetic for the music. It's nice to work with people who get what you do and want to enhance it and make it better all the time. It's important as an artist to surround yourself with other musicians and artists who will push you to be better."
Are there any dream venues that you have your sights set on, important places you hope to play?
Han ponders that question for a brief moment before responding, "Village Vanguard in NYC (a legendary jazz club in Greenwich Village) and being able to play in Tokyo. I just love the Japanese culture," she grins.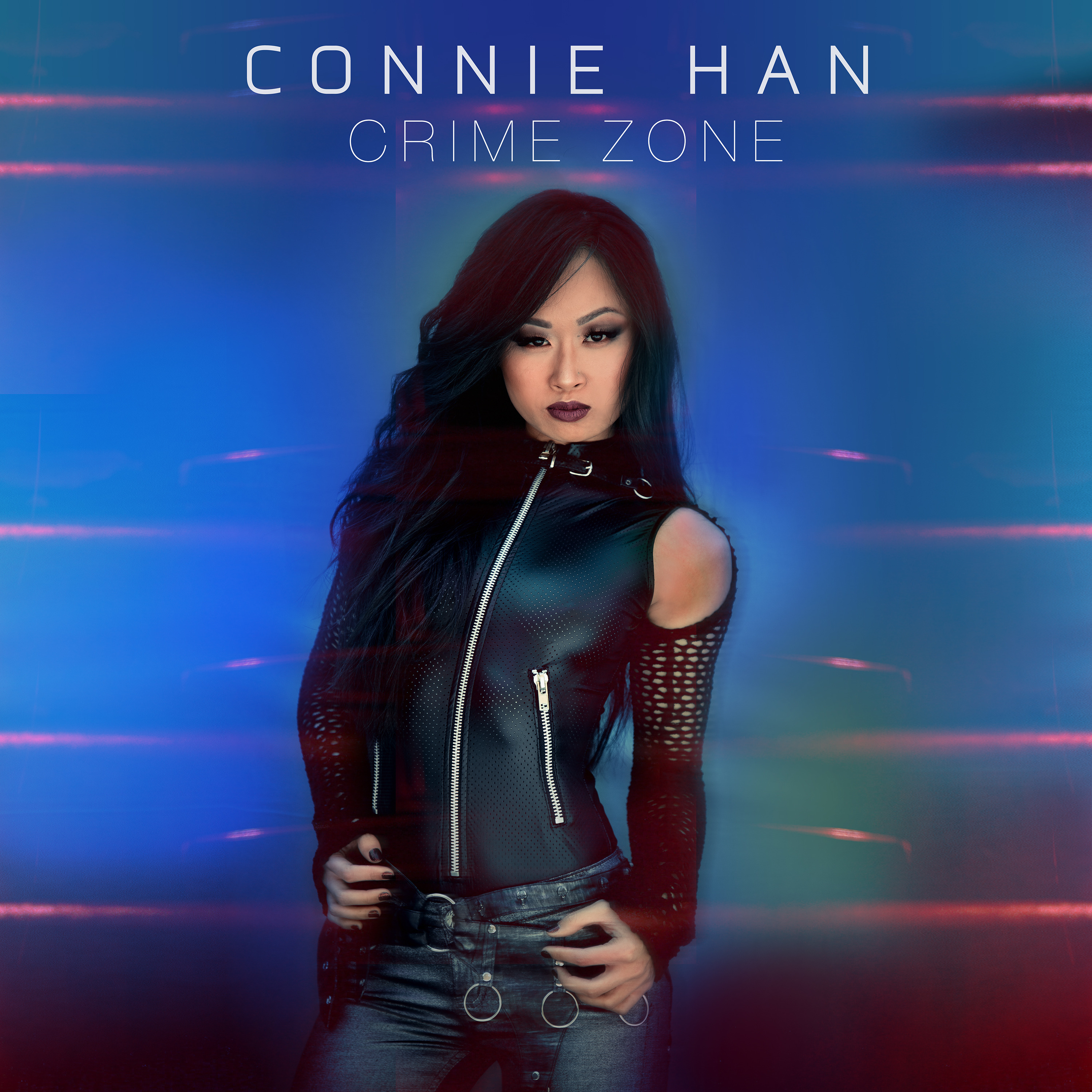 Connie Han · CRIME ZONE · Jazz · Album
Available through Mack Avenue Records.
For more information on Connie Han, please visit her website.