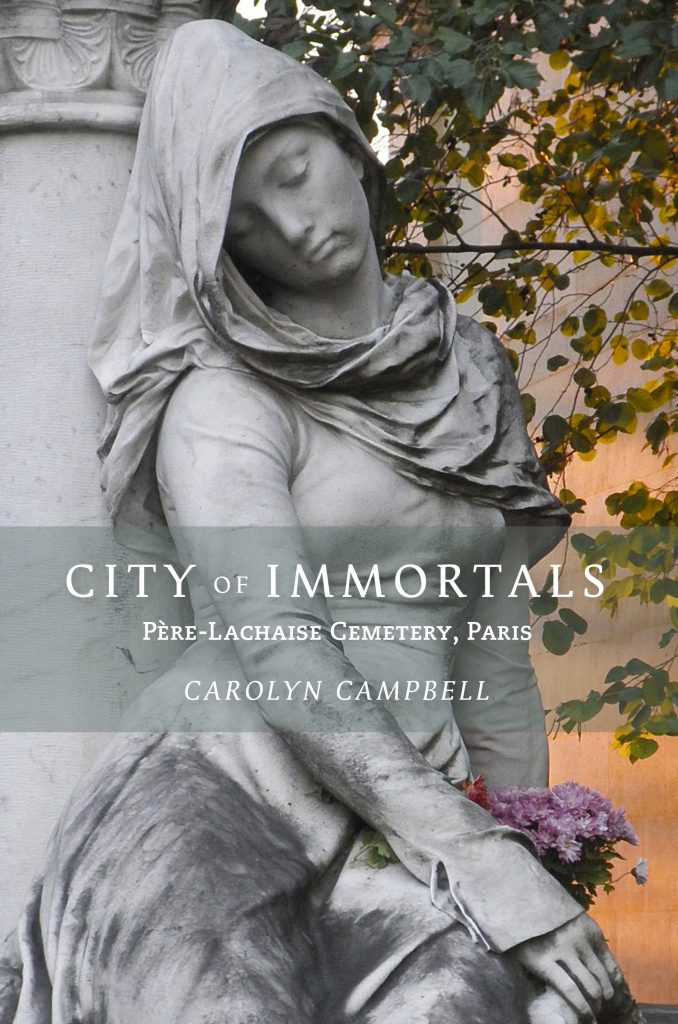 Brimming with history, Père-Lachaise Cemetery is the final resting place of Paris' rich and famous.
You don't even need to budge from your armchair to take a trip there, thanks to Carolyn Campbell's handsome book City of Immortals: Père-Lachaise Cemetery, Paris. Campbell's book celebrates the rich and beautiful history of the world's most famous cemetery, taking readers on a tour of the acclaimed resting place for so many luminaries. There's something dreamily romantic about wandering around a beautiful cemetery, and Paris' iconic Père-Lachaise is one of the world's most unforgettable. So much more than simply a place of memorial or a destination to honor those who have passed, the grounds themselves offer visitors a refuge from the bustling cityscape. The 110-acre sanctuary is populated with ancient trees and plants. Devotees of design and architecture marvel at the striking sculptures, graves, monuments, and elaborate mausoleums. History enthusiasts and lovers of literature, art, and music can pass the time seeking out the final resting place of so many illustrious and important historical figures who have been interred here.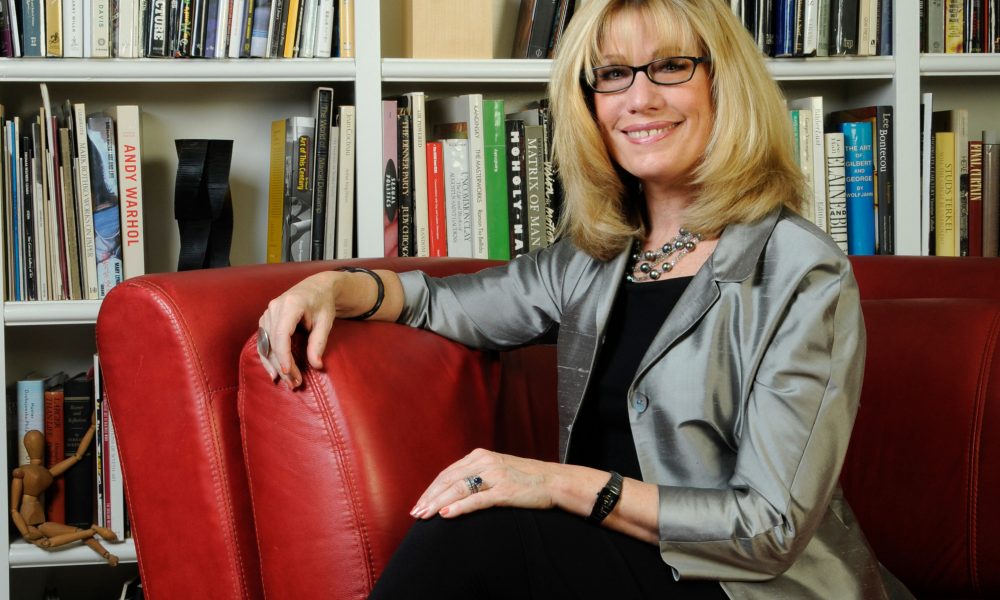 Established in 1804, the famous cemetery is the city's largest, located east of the center in the 20th arrondissement.
Featuring new, unpublished material, Campbell's book contains over 100 exquisite original color photographs, historical lithographs dating from the early 19th century, as well as a comprehensive illustrated map of the legendary necropolis that draws millions of tourists to the City of Light each year.
What sets this lovely book apart from the rest is Campbell's first-person account of the world's most famous cemetery based on her three decades of research, study, and photography.
You can follow along with the book's three guided tours, assisted by the illustrated pull-out map, each acknowledging the eye-popping expanse of Père-Lachaise.
City of Immortals also boasts several imaginary "conversations" with some of the cemetery's high-profile residents. These beautiful, intimate "discussions" with her idols, that Campbell has researched and crafted, offer the reader some deep insights into their respective lives and important achievements.
In her book, tours, and map, Campbell focuses on the grave sites of eighty-four architects, artists, writers, musicians, dancers, filmmakers and actors, including: Oscar Wilde, Jim Morrison, Gertrude Stein, Frédéric Chopin, Georges Bizet, Edith Piaf, Maria Callas, Isadora Duncan, Eugène Delacroix, Amedeo Modigliani, Sarah Bernhardt, Simone Signoret, Colette, Marcel Proust, and many more.

So rich with mood and history, Père-Lachaise Cemetery is an essential part of any visitor's trip to Paris. Campbell's gorgeous book is a wonderfully evocative and immersive read and certainly a rewarding substitute for stepping foot onto those hallowed grounds.
Marking the 215th anniversary of the cemetery, in May of this year, Campbell also launched the City of Immortals GPS Tour App on both Apple and Google devices. With the goal of both simplifying and broadening the Père-Lachaise experience, the app provides visitation and transportation details, the general history of the cemetery, and background on the designs of the 19th-century funerary art and architecture to be found there. In addition, it features images, biographies, and navigation details to the grave sites of the same 84 cultural icons featured in the book.
To order City of Immortals: The Père-Lachaise Cemetery, please visit goffbooks.com. To learn more about Campbell's work, visit cityofimmortals.com.
About the author:
Writer and photographer Carolyn Campbell was born in Washington, D.C., has lived in Paris, and is now a resident of Los Angeles. Her fascination with Père-Lachaise was kindled on a first visit to Paris in 1981. With the support and encouragement of her mentor, the late New York Times art critic John Russell, she embarked on her research and photo documentation of the cemetery. A summa cum laude graduate of the Maryland Institute College of Art, she has been working as an arts and communications specialist for over 30 years. She has held executive positions with the Corcoran Gallery of Art, the American Film Institute, and the UCLA School of the Arts and Architecture, where she was also editor of the UCLA Arts for fourteen years.
About Goff Books:
Goff Books publishes aesthetically vibrant books that provoke the imagination and rouse the creative spirit. Our hope is to inspire individuals and communities by illuminating and illustrating a world filled with beauty and potential for unique and awesome opportunities. From breathtaking photography to lifestyle topics, from chic fashion to world-class art and urgent social issues, Goff Books features stimulating insight into the worlds of pop culture and visual literature. The artistic foundation of our projects drives our inventive production process—further presenting vivid imagery that accentuates original content and creating the ultimate reader experience.