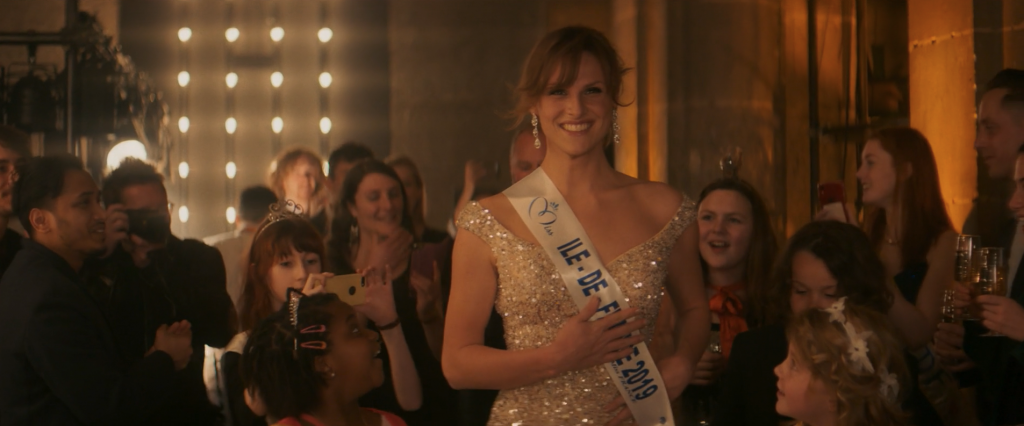 Androgynous model Alexandre Wetter stars as a person who dreams of conquering the Miss France beauty pageant in Miss, an intimate and romantic drama about gender identity co-written and directed by Ruben Alves.
Miss is an inspiring, thought-provoking film that begins with a flashback from our protagonist's childhood. Young children are seen standing in front of the class announcing their future ambitions. "My dream job is repairing broken toys," declares one little girl wearing a tiara. "I wanna play pro-soccer," states another little girl. "I wanna be a boxer" claims a third child. A sweet-looking, blond-haired little boy with a barrette in his floppy fringe expresses his dream, "…to be crowned Miss France." Predictably, the response is gales of laughter and incredulous derision. "Are you insane?" and "You can't be Miss France – you're a boy!" The face of the blond child – Alex – flickers with confusion and pain.
Flash forward to the present day. Alex (Alexandre Wetter) is a twenty-something part-time teacher. Alex's daily life at work and at home (a boarding house) is somewhat lonely and routine. We meet a collection of colourful, eccentric characters, no names revealed yet, all of whom reside in what appears to be a group home for society's misfits run by a blowsy landlady. This diverse 'family' includes a middle-aged cross dresser, two drug dealing wannabes, Indian sweatshop workers who don't speak the local language (French) and Alex. The supporting characters are mostly painted as over-the-top, exaggerated buffoons.
An unexpected meeting with a friend from childhood dredges up old memories of a former self. We get snippets of a tragic past; after his parents died young, Alex bounced from one foster family to the next. There's a real intimacy and authenticity in this first brief but crucial scene with the childhood pal, prompting those youthful dreams and long-forgotten aspirations to resurface.
At the beginning, Alex identifies as an effeminate man until he meets a mysterious, gypsy-like woman in a nightclub while dancing. "You're a beautiful lady," she observes, presciently. It's the right remark at the right time, prompting our hero to take the plunge. Passing as a woman, and falsifying important documents, Alex is accepted into the competition.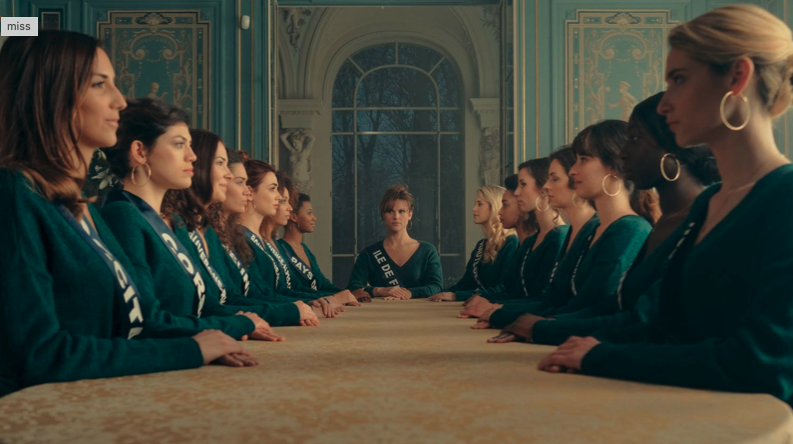 The story becomes a rollercoaster ride towards a possibly unattainable victory — the quest to fulfil that long-buried dream of being crowned Miss France. Ruben Alves and Elodie Namer's astute and energetic screenplay addresses all angles and opinions about the contest – views that the competition is sexist, prehistoric and "celebrates the oppression of women" are the flipside of the starry-eyed fantasy dream. We are also granted a glimpse of the behind-the-scenes politics and machinations of successfully mounting this prestigious beauty pageant, stage by stage.
Valérie Deseine, the film's editor, shapes the film with exquisite pacing. The lively — often incisively witty — script is so well-crafted that you really get caught up in the high stakes emotionality of it all. Some scenes, such as the ideological clash between Alex's house "mother" (the hilarious blowsy landlady) and the icy pageant boss Amanda, feature rapid-fire repartee that is especially scintillating.
Of note, is an early scene when our hero consults a 'grande dame' guru on how to pass as a woman throughout the competition. After a swift and expert appraisal, paired with a gimlet-eyed interrogation, Alex then gets the rundown on everything he will need to do to attain that goal. Strict and punishing advice follows, such as, "I'll prescribe you a corset that you must never take off, even when sleeping," and insistence on a smaller shoe size going forward. "From now on, no more flats. If you're tired, 8cm heels. All other times 12cm.
"You want be a woman," the grande dame muses. "It won't be easy." Her final words of advice are both practical and solemn; "Never forget — you are not a real woman and you will never be. Never. But hey, be authentic in your femininity." It feels like the most profound message of all.
Naturally, a film about a beauty pageant is going to feature eye candy. But it's the gorgeous cinematography by DoP Renaud Chassaing that illustrates the story with exquisite cinematic compositions and soft, glowing light. Bringing star power and charisma to a complex role, the camera truly loves Alex as she lights up the screen with her dazzling, shy smile.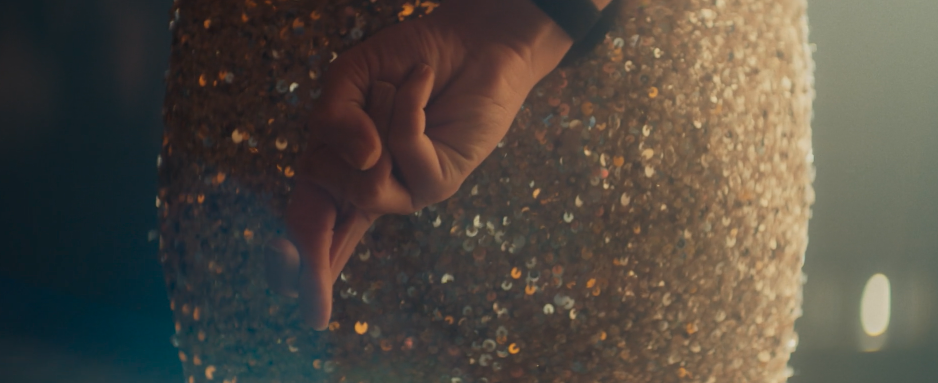 Alexandre Wetter— who, according to a Vogue Magazine interview, identifies as a gender-fluid "queer person" — is a superb actor who brings depth, nuance and heart to the role. It's hard to imagine this particular saga being told by anyone else. The screenwriters were no doubt influenced by the recent experiences of Ángela Maria Ponce Camacho, a Spanish model who made history in 2018 as the first openly transgender woman to be crowned Miss Spain.
Ruben Alves tries to balance his probing, serious themes with lashings of irony and humor, but seems to tip too far into larger-than-life caricatures. It's the intimate scenes between Alex and the old friend, and Alex's quest itself that feel authentic and form the heart of the film.
Complicated and frequently confused themes of gender identity, gender fluidity and androgyny are deftly explored and made accessible, thanks to this well-crafted and entertaining story.
Miss charts a journey of courage and identity, with the goal of presenting a guided map towards understanding oneself. The prevailing message is intended for viewers of all ages – "Believe in your dreams. Never give up. And there are no 'boy' dreams or 'girl' dreams; there are simply dreams."
This review first appeared in Filmink Magazine.