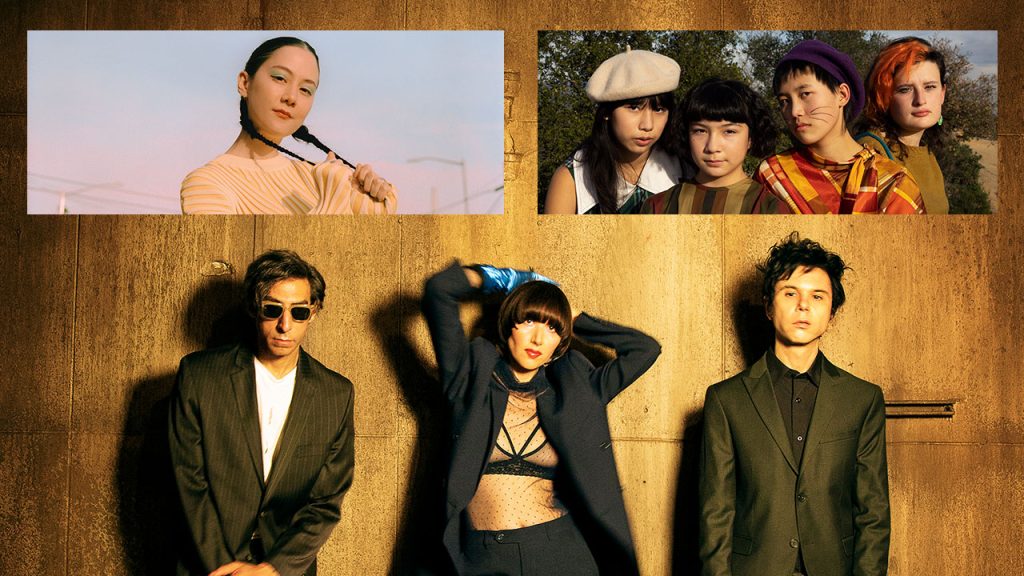 Coming to the Bowl in October is a night that's set to rock the venue. Headliners the Yeah Yeah Yeahs will be backed by support sets from Japanese Breakfast and The Linda Lindas.
Photo above: top level – Japanese Breakfast (photo by Tonje Thilesen, PR) and The Linda Lindas (photo by Zen Sekizawa, PR) bottom level – Yeah Yeah Yeahs (photo by Jason Al-Taan, PR)
From the press release: Frontrunners of the New York rock revival that erupted at the turn of the millennium, the Yeah Yeah Yeahs were about as fun as an arty punk band could get: a swirl of dangerous riffs, stomping propulsion and the sexy howl of Karen O, who dressed in tattered clothes, flung beer at crowds. The excited splatter of Yeah Yeah Yeahs' early records eventually gave way to a more focused sound and even the occasional tender ballad — in 2004 the Yeah Yeah Yeahs scored an MTV hit with the rather gorgeous love song "Maps" — without losing their vibrant oddness.
Los Angeles quartet The Linda Lindas are a raucous punk outfit comprised of teenagers Bela Salazar, Eloise Wong, Lucia de la Garza, and Mila de la Garza. The group released their debut album, Growing Up, earlier in 2022.
Michelle Zauner and her band Japanese Breakfast released their album Jubilee in 2021.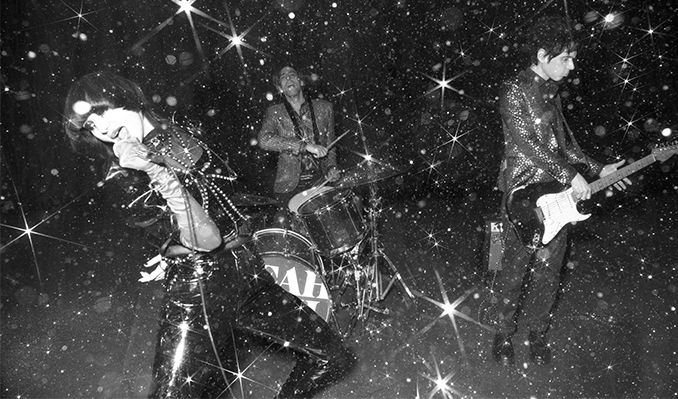 Yeah Yeah Yeahs plus Japanese Breakfast and The Linda Lindas.
Thursday, October 6, 2022 – 7:30PM
A dynamic night with an eclectic trio of bands.
Artists:
Japanese Breakfast
Linda Lindas
HOLLYWOOD BOWL
2301 N Highland Avenue,
Los Angeles, CA 90068
TICKETS:   Tickets can be purchased here.