Mean Girls is a coming-of-age stage musical with music by Jeff Richmond, lyrics by Nell Benjamin, and book by Tina Fey, it's directed by Casey Nicholaw. Opening this week at the Pantages Theatre in Hollywood, the show is an adaptation of the 2004 film of the same name also written by Fey which, in turn, was based on the 2002 nonfiction book Queen Bees and Wannabes by Rosalind Wiseman.
Production photos credited to © 2022 Jenny Anderson. Actor photos courtesy of the artist and Mean Girls.
California tour dates include:
Pantages Theatre (Los Angeles, CA) — 1/4/2023 – 1/29/2023
Civic Theatre- San Diego (San Diego, CA) — 2/28/2023 – 3/5/2023
Segerstrom Center for the Arts (Costa Mesa, CA) — 3/7/2023 – 3/19/2023
ArtsBeatLA obtained some of the gossip from the key cast members:
The movie was released in 2004 – do you remember your first impressions of the characters and storyline? Did you find it relatable? Could you identify with any of the characters?
Cady Heron is played by English Bernhardt;
Queen Bee Regina George is played by Nadina Hassan;
Gretchen Wieners is played by Jasmine Rogers;
and Karen Smith is played by Morgan Ashley Bryant.
English Bernhardt – I was 8 years old when the movie came out which seems hard to believe…I definitely remember watching it with my older brother Chase and I thought the characters were so cool. The idea of going shopping for a prom dress without a parent, wearing those kinds of clothes to school, skipping class to hang with friends all seemed so exciting and risqué to me. I remember thinking Regina was scary and mean but also beautiful and mesmerizing in a way that you're drawn to, even if you don't care to admit it. Of course I thought Aaron Samuels was so cute and I wanted that dress Cady wore to her party!!! Strapless was a very big deal back then – I was obsessed! I think I was too young to find it relatable. I more so envied the cool, high school life and couldn't wait to experience my own version in my life.
Nadina Hassan – I was 6 years old when the movie was released so it took a few years for me to get my hands on it. I do remember begging my mom to let us rent it on Netflix, back when Netflix used to deliver movies to your house, and since I was around 10 years old at that point, she agreed but she had to watch it with me. She never needed to cover my eyes and we loved it! I've always been such a big comedy fan, even from a young age, so I laughed at the entire movie, even the parts that I'm sure I didn't understand at the time. Back then, I didn't identify with the characters since I was quite young but I did look up to them. They were such emblems of coolness and confidence. As I got older though, I felt I wanted to relate to a bit of a mix of all the girls, as I'm sure we all do. The story, at its core, is extremely relatable as at times we all feel like Cady being the fish out of water, especially as we grow up and navigate our way through high school.
Jasmine Rogers – When the movie came out in 2004, I was a five year old. So I was definitely too young to watch it at that time, but I don't think it was long until I had finally seen it. I have a family filled with older cousins. Female older cousins to be exact, and they love sharing pop-culture with me. I will always find Mean Girls to be an extremely relatable piece of art because sadly, no matter how old you are, those bullies still find their way into your life. I think that's why movies like Mean Girls are so important. Even though it's hilarious, it teaches us to stop and take a look at ourselves.
I think throughout my life I've definitely identified with Gretchen the most. Her need to be loved and accepted is definitely something I've identified with throughout my life and something that I still work on to this day. I'd auditioned for a few roles in the show but I'm so glad I was cast as Gretchen.
Morgan Ashley Bryant – So I was 11 when the movie was released. I remember watching it with my older cousins and just laughing uncontrollably. We had to pause every 10 minutes because we were laughing so hard. I don't know if I could identify with any of the characters at that age, but I remember loving Damien the most.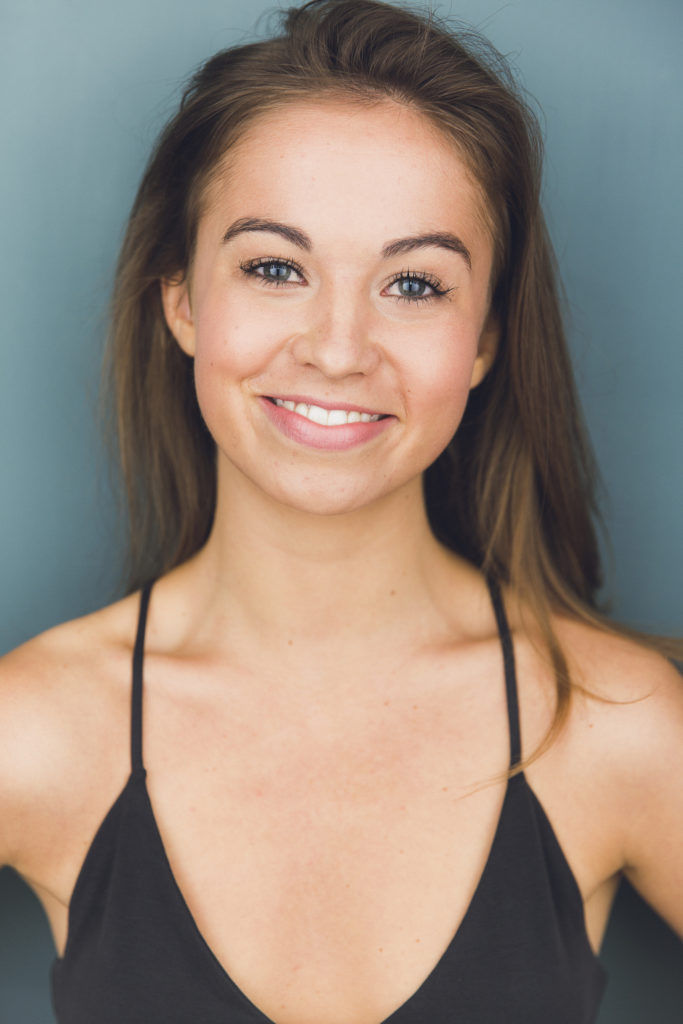 The show is described as "a coming-of-age stage musical" – can you describe how it feels to play Cady and navigate her complex story arc?
English Bernhardt – Playing Cady has made me re-live my own high school experiences and address those desires to fit in, because we've all experienced those situations in one way or another. I have to stay very present and honest and grounded in her story as she's constantly learning behaviors from those around her. It's also an arc of transformation as she begins to take after Regina George and lets go of herself a bit along the way. I have to challenge myself to fall into that change, yet hold onto Cady's truest parts of her heart and soul that never leave, no matter how she changes her clothes and hair, and so on.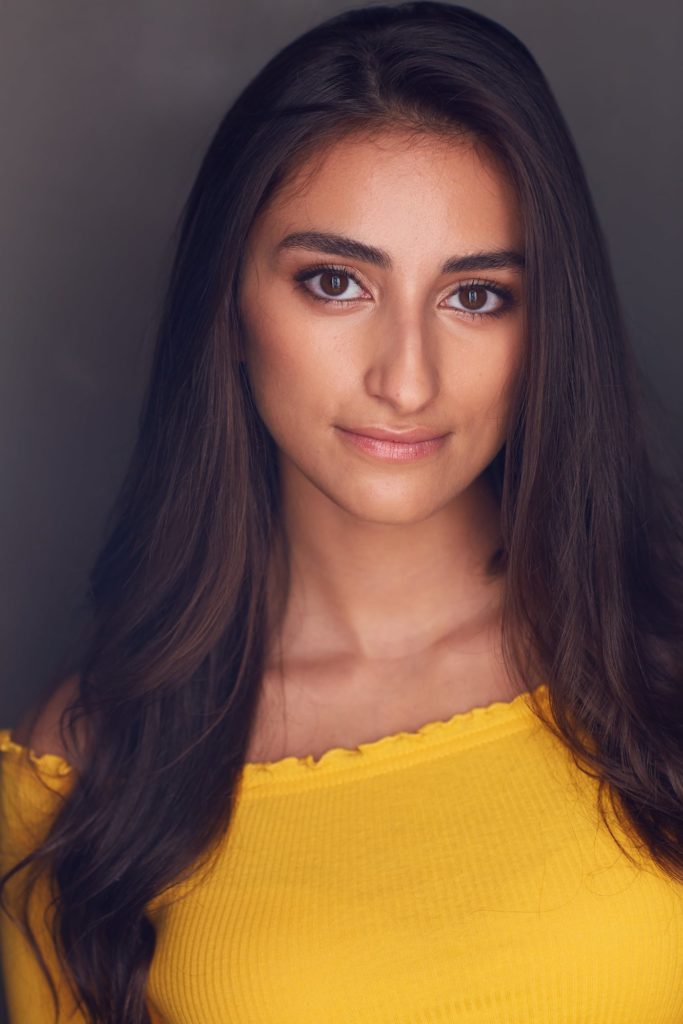 Performers often say the villains are the most fun to play. What are the aspects of Regina's character that you relish the most?
Nadina Hassan – I have only played one other villain other than RG in my life and I can attest that villains are definitely the most fun to play. Regina and Nadina are quite different in nature and that is incredibly fun to delve into. As actors, the meatiest material is always uncharted territory. As I was starting to rehearse Regina back in October 2021, I found that she interacts with each character differently and depending on what she needs from them. That is my favorite aspect of her to play because her manipulation tactics change throughout the show.
What do you like best about your 'musical moment' in the show?
English Bernhardt – Cady has a number of really special musical moments. Starting with "It Roars" at the top of the show, we get to see her home and her upbringing but also her want and desire to break out and start this next chapter of her life in the US and in a real high school. "Stupid with Love" is another moment where she first experiences a crush and spark of desire and flirtation. Cady is so blissfully unaware and unfamiliar with the social cues and mannerisms of the kids in high school that it's a very honest, pure moment of connection.
Nadina Hassan – I love my "musical moment" so much because Regina's songs have so much intensity to them. Our introduction to her is in the song "Meet the Plastics" where we introduce each of the plastics to the audience and to Cady. There's a quiet intensity to Regina as we initially introduce her that eventually turns into a more confident and powerful groove. I love this evolution because it lends itself so well to how she behaves, controls, and manipulates those around her. It is also emblematic of her evolution as a character.
Jasmine Rogers – My musical moment in the show is called "What's Wrong With Me?" I absolutely love singing this song every night and it's always an acting challenge. What makes this song so beautiful is its vulnerability and honesty. I think we always knew there was a lot going on inside of Gretchen's head, but we never really get to hear exactly what that is. In this song, it's plainly laid out for us in a beautiful way. I think what I love the most about it is the humor that is interwoven into that vulnerability. At the end of the day, this is a comedy but you still feel so much for the characters. That's the beauty of a well written "I want song."
Morgan Ashley Bryant – Karen's song "Sexy" is my favorite song in the show and I know I am biased. But I love the way the orchestration sounds I love how passionate Karen is about the subject matter I love how much fun it is and how the words are so hilarious but also so genuine to Karen. I think it's brilliantly written comedy-wise and also it's just a great song. 
Fans of the movie may never have seen a stage show. What do you want audiences to take away from the experience of watching this musical here in LA / San Diego / Costa Mesa?
English Bernhardt – I hope that they leave the show singing along to the songs, wanting to run home and watch the movie, but more importantly thinking of ways in their own lives that they can be true to themselves instead of trying to change to fit in. In a job, in school, online. Bullying is sadly still incredibly prevalent in our world today, especially around the high school age, and now with social media it seems to have gotten even worse. I hope that young people that come see the show realize how damaging bullying can be, and that at our core – we all just want to be loved and accepted.
Nadina Hassan – I hope audiences really soak in the pure joy that this show exudes. We're just now getting back to experiencing theater the way we used to pre-pandemic and I hope the show brings some much needed happiness and joy. The message is so universal and I truly believe every person can relate in some way to the story of the show, as well!
Jasmine Rogers – Come and have fun! The cast truly has fun with the audience. The musical isn't a carbon copy of the movie and in my opinion that's why it is such a blast. It keeps you on your toes. So even if you are an extreme fan of the movie, there are going to be new and exciting things that you haven't seen yet. But don't worry, your favorite jokes and characters will be present! I also hope that new musical fans are born. Live theater is the joy of my life and if I can spread that joy to at least one person, I am fulfilled.
Morgan Ashley Bryant – I would love for audiences to just have a really good time. To be pulled into the world that we create and to laugh until they cry.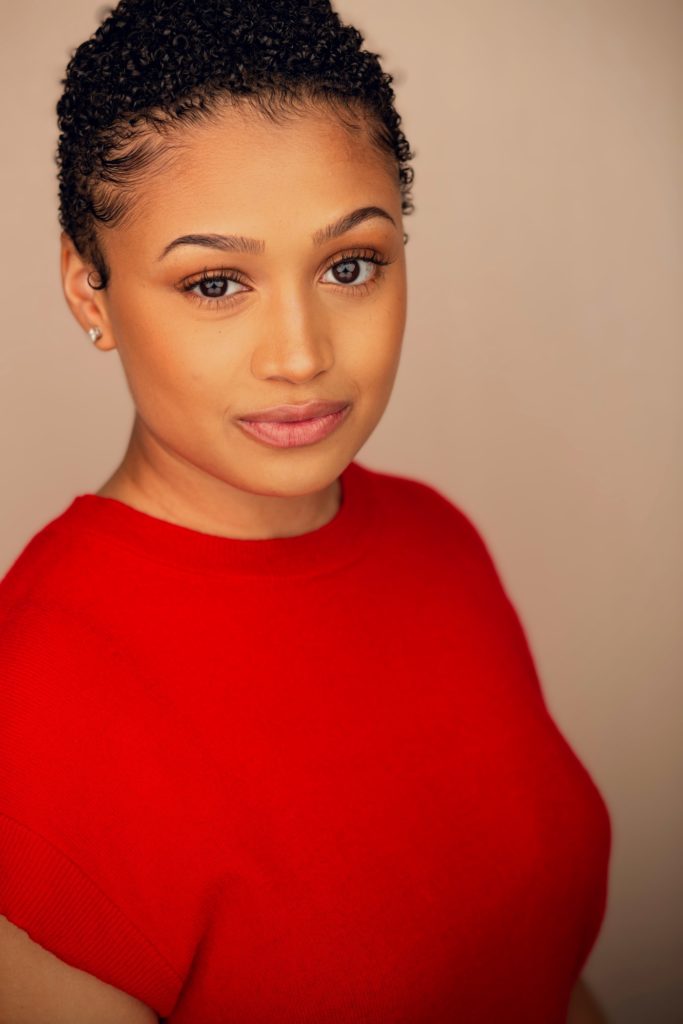 Performers often say the villains are the most fun to play. As one of the 'Plastics' how do you show unique aspects of your character's personality?
Jasmine Rogers – What I love about The Plastics is that we are truly a unit. The three of us work as one but we are all individual people. What I love about working with Nadina, who plays Regina, and Morgan, who plays Karen, is that we are all so different but we mesh together beautifully. Each of our characters has a very distinct personality and those personalities shine when placed next to each other. I think the three of us know exactly who these characters are at this point, so it's no longer hard to pop out those unique personality traits. Playing alongside these two women every night is incredibly fun and I couldn't ask for a better team!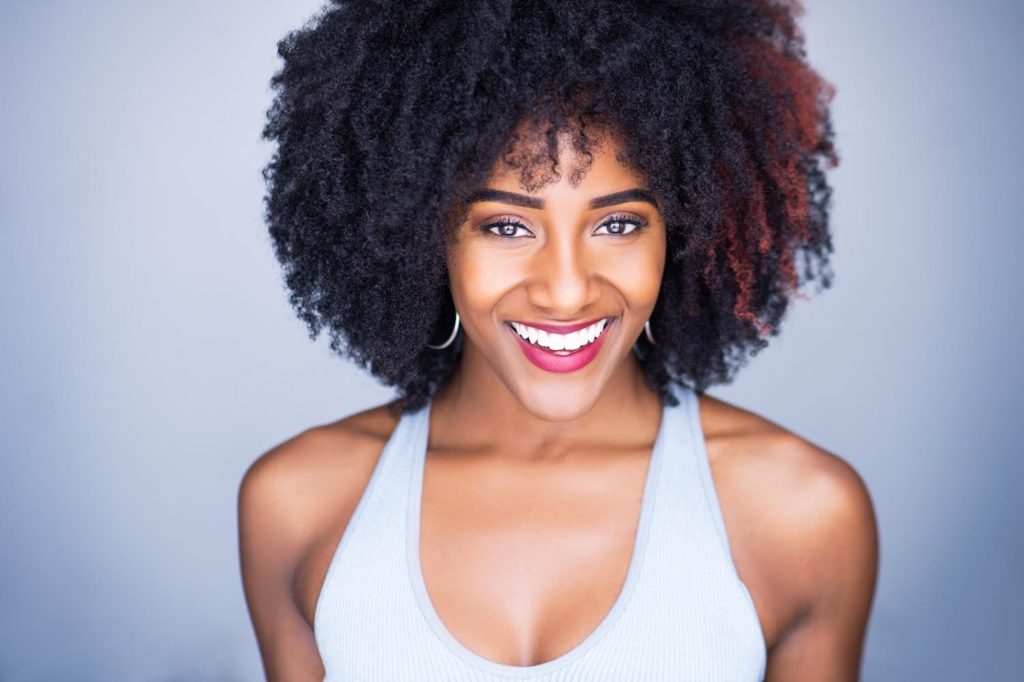 Morgan Ashley Bryant – So, in my mind Karen is really a villain by association. I think I try to play Karen as someone who, although she isn't the smartest, is extremely honest and genuine and loving. She loves her friends. So, when they do mean things, she goes along for the ride because they're her people.
Mean Girls
The show is recommended for ages 10 and up.
HOLLYWOOD PANTAGES THEATRE
6233 Hollywood Blvd.,
Los Angeles, CA 90028
Performance Dates: 1/4/2023 – 1/29/2023
Performance Schedule:
Tuesdays—Fridays at 8pm
Saturdays at 2pm & 8pm
Sundays at 1pm & 6.30pm
Running Time:
2 hours and 30 minutes, with one intermission
Individual Tickets: Tickets start at $39.00
Ticket prices subject to change without notice.
Parental Advisory: All patrons must have a ticket, regardless of age.
Tickets: Online: BroadwayInHollywood.com or
Phone: 1-800-982-2787
In Person: Hollywood Pantages Theatre Box Office.
Visit website for current box office hours.
About the Pantages Theatre:
In the heart of Hollywood, on Hollywood Boulevard, right down the block from Vine Street, stands the Hollywood Pantages Theatre. It's a fitting location: The Pantages has become one of the greatest landmarks of Hollywood, signifying both the glorious past and adventuresome future of the world's entertainment capital.
The Hollywood Pantages has a history as grand and diverse as the stage and screen fare which audiences have flocked to enjoy there for half a century. These days it's one of Los Angeles' leading homes of legitimate theatre (the five highest-grossing weeks in L.A.'s theatrical history were all shows at the Pantages) and a favorite "location" for tv shows, movies and music videos. In the past, it has been a movie house, with live vaudeville acts between features as well as the site of many gala premieres and "spectaculars." For ten years the Hollywood Pantages Theatre was the home of the glittering Academy Awards Presentations.
While the use of the Hollywood Pantages Theatre may have changed over the years, the theatre does not appear all that different today. After several touch-ups over the years, the Hollywood Boulevard showplace was renovated at the turn of the 21st century to recapture its 1930 look and luxury. When the theatre reopened in September 2000, some 300 people had repainted nearly every inch of the theatre, restored its outer lobby and missing chandeliers, refurbished its walls and prepared it for the new century.