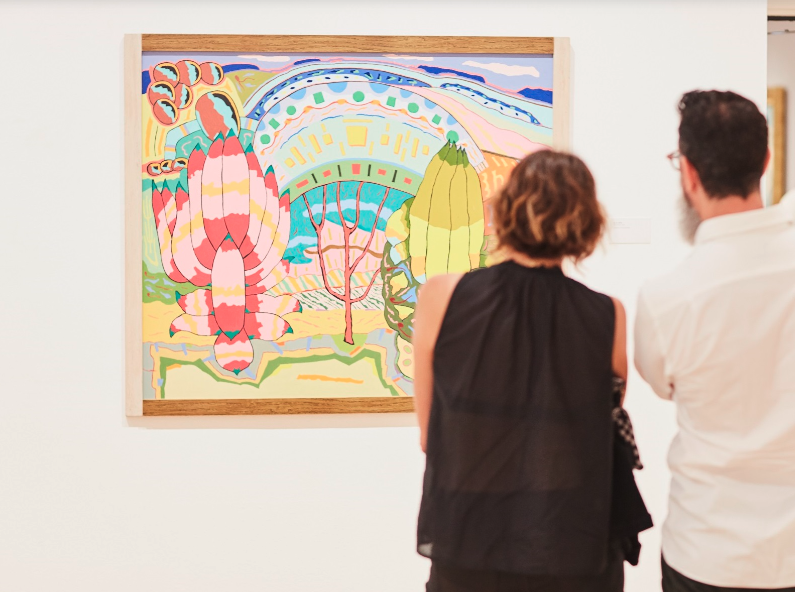 New public programs announced by Laguna Art Museum in celebration of its Tenth Annual Art & Nature Festival – including innovative workshops, panel discussions, nature excursions and immersive yoga – now through February. These programs welcome participants of all ages to foster an appreciation of nature, raise their environmental awareness and discover cross-sections between nature and the arts.
January 27 at 5:00 p.m. – Art & Nature Tenth Anniversary Artist Panel
Join Laguna Art Museum to celebrate the tenth anniversary of its signature Art & Nature initiative with a special artist panel. Join artists Lita Albuquerque, Kelly Berg, Laddie John Dill, Rebeca Méndez and Phillip K Smith III in a discussion of their Art & Nature projects and the impact of the Southern California environment on their artistic practices, moderated by LAM Curatorial Fellow Rochelle Steiner. A champagne reception will commence the celebration starting at 5 p.m. and the panel will be held at 6 p.m. More information can be found at this link.
January 29 at 11:00 a.m. – The Big One Kids Workshop
Celebrate the beautiful creatures of the ocean as Robert Young did in his various art pieces. Led by the museum's education staff, participants will create their own under-the-sea masterpieces inspired by Young's vibrant painting, The Big One, currently exhibiting as part of Laguna Art Museum's Art & Nature. More information can be found at this link.
February 4 at 10:00 a.m. – Immersive Yoga
Experience a one-of-kinda immersive yoga class surrounded by the underwater seascape of The Sea Around Us by Rebeca Méndez. More information can be found at this link. Tickets can be purchased at this link or by calling the front desk at 949.494.8971.
February 12 at 2:00 p.m. – Oceanic Flow Workshop
Inspired by Robert Young's painting, The Big One, local artist Jo Situ Allen (aka DIRTY ERASER) will lead a mixed media collage workshop using found images, objects and reproductions of marine life from The Accidental Naturalist, her books on native California species. Energized by the intuitive flow of the ocean, students will create their own magical underwater landscape through colors, forms and textures. More information can be found at this link. Tickets can be purchased by calling the front desk at 949.494.8971.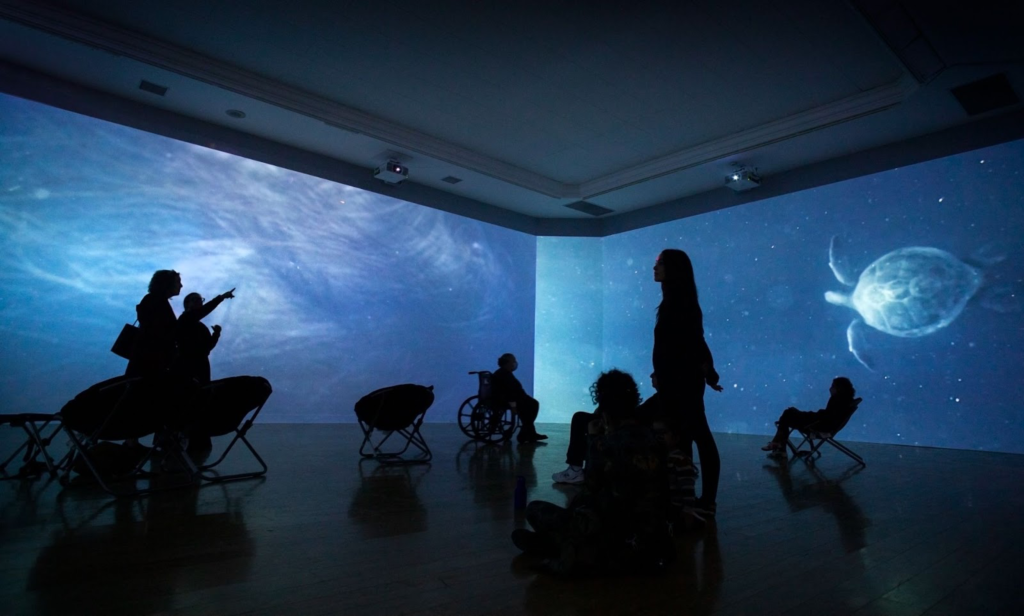 About Laguna Art Museum:
Laguna Art Museum exists to engage and enlighten people of all ages through art that embodies and preserves the California experience. Laguna Art Museum presents exhibitions relevant to California art and artists throughout the year and is home to the annual Art & Nature Festival celebrating the museum's unique relationship to the environment.
For more information, please visit www.lagunaartmuseum.org
Location:
Laguna Art Museum is located at 307 Cliff Drive in Laguna Beach, on the corner of Coast Highway and Cliff Drive.
Hours:
Tuesday-Sunday: 10 a.m. – 5 p.m.
Closed Mondays, except Martin Luther King Jr. Day, President's Day, Memorial Day, Juneteenth and Labor Day.
Closed Fourth of July, Thanksgiving Day, Christmas Eve, Christmas Day and New Year's Day.