Now that recreational marijuana is legal in half the country, it's strange to think that — not so long ago — pot was demonized, along with its proponents.

Making its world premiere at the 2023 Slamdance Film Festival last month, American Pot Story: Oaksterdam is the heretofore untold story of such proponents — a group of dedicated people who worked tirelessly to make marijuana available to everyone. The documentary chronicles the efforts of this group that fought to get Prop 19 — the measure to legalize cannabis — on the ballot.

Filmmakers Dan Katzir and Ravit Markus spent 10 years following these people, and the result is an absorbing and inspiring documentary.

Though medical marijuana was permitted in much of the country, cannabis activists wanted the laws to be relaxed further, so that it could be used recreationally. One of those people was Richard Lee, a Texas native who believed: "You break the law to change the law."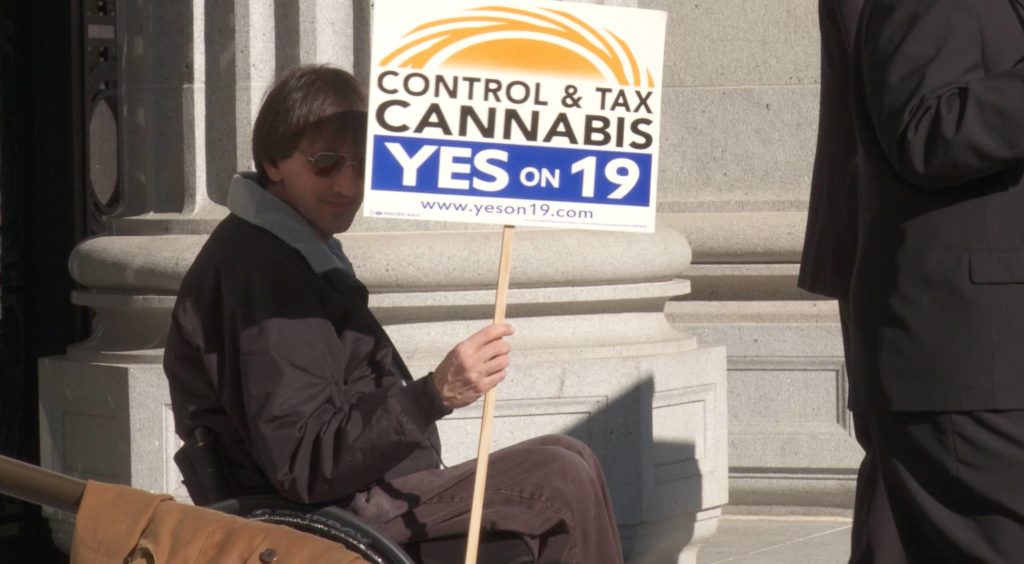 A fall from a scaffolding had left Lee a paraplegic, and he found that marijuana offered him more relief than traditional medications. He was inspired to promote his pro-cannabis stance with the largest, loudest megaphone possible.

So, in 2007, he founded Oaksterdam, the world's first college with a cannabis curriculum, in Oakland, California. He is joined by Dale Sky Jones, a woman whose life was at a crossroads before she'd come to to the university, and she finally found a place that ignited her activist passion. She also found a husband, Jeff Jones, who'd brought her to Oaksterdam.

The controversial college gets a lot of coverage from both left- and right-wing press, curious about its mission, but Lee has a loftier goal in mind — to get the passage of Prop 19 on the ballot. In 2010, Lee personally funded the campaign to the tune of $1.4 million.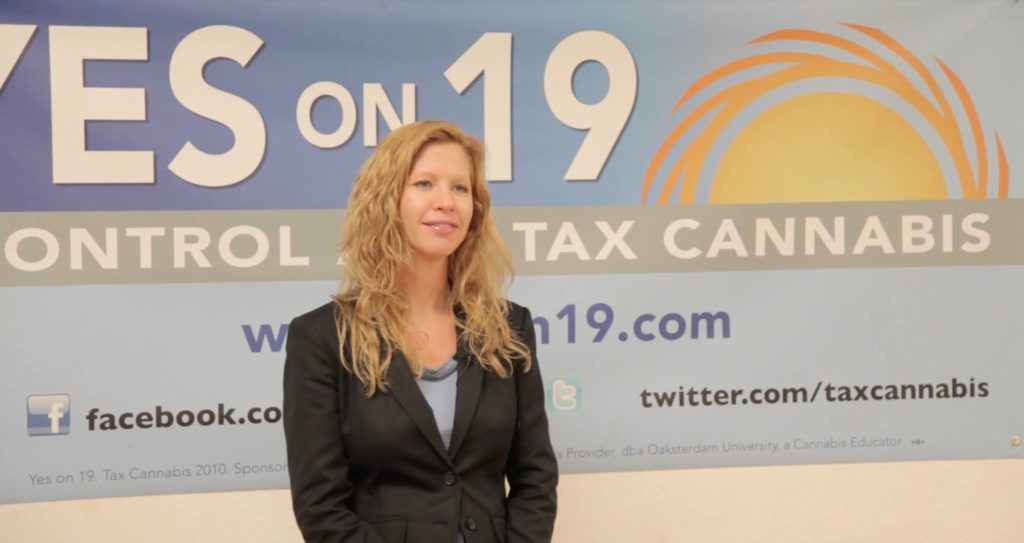 After much canvassing to promote the initiative with the help of volunteers, the team was thunderstruck when they lost. Even worse, the DEA seized the opportunity to raid the university and Lee's other properties. Though he was never charged, the dispirited Lee resigned and Jones took over as chancellor.

From this point forward, it becomes Jones' story. Whether pregnant or toting a toddler, she crisscrosses the country, espousing the benefits of legalization.

American Pot Story: Oaksterdam is populated by key players in the pot wars, from current California governor Gavin Newsom, Representative Barbara Lee, Mikki Norris, Chris Conrad and Neill Franklin to Alice Huffman, David Downs, Evan Nison, Ann Lee and Salwah Ibrahim. It's a comprehensive lineup.

Regarding the film's lengthy production schedule, Markus told CelebStoner: "When we started in 2010 I thought 'We'll film a revolution and will have a new film in the can within a year.' The revolution took much longer and is not yet finished."

American Pot Story: Oaksterdam was honored with the Audience Award at Slamdance. To be notified of upcoming screenings, visit the American Pot Story site.