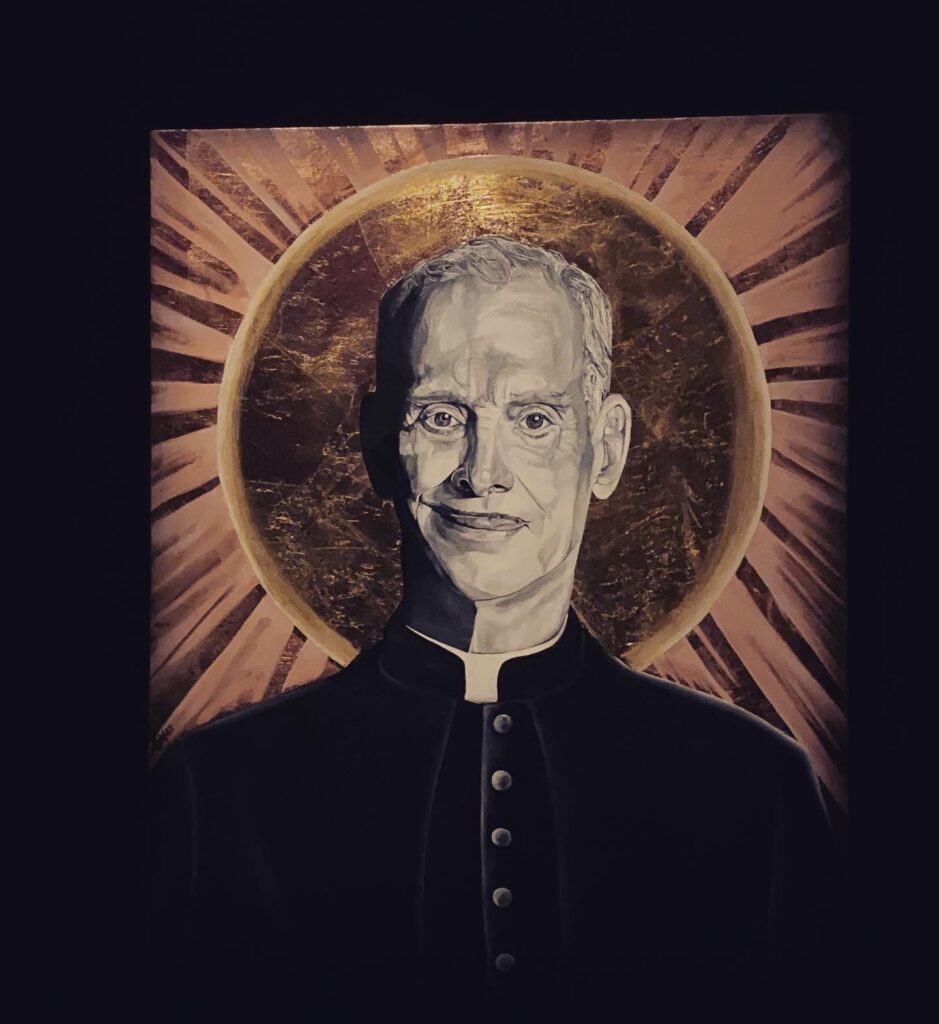 John Waters: Pope of Trash comes to the Academy Museum! This super-fun exhibition is NOW OPEN and runs through August 2024.
Showcasing the cinematic genius of off-beat septuagenarian John Waters, the numerous exhibits include ephemera and memorabilia tracing the artist's filmmaking process, themes, and unique style using an array of artifacts, including costumes, scripts, posters, and so on. Four years in the curating, this exhibition celebrates over 50 years of John Waters' groundbreaking contributions to cinema and counterculture.
***Entry to this exhibition is included with general admission***
There's even a pop-up shop to be found towards the end of the exhibition featuring special limited-edition merchandise related to and inspired by the exhibition.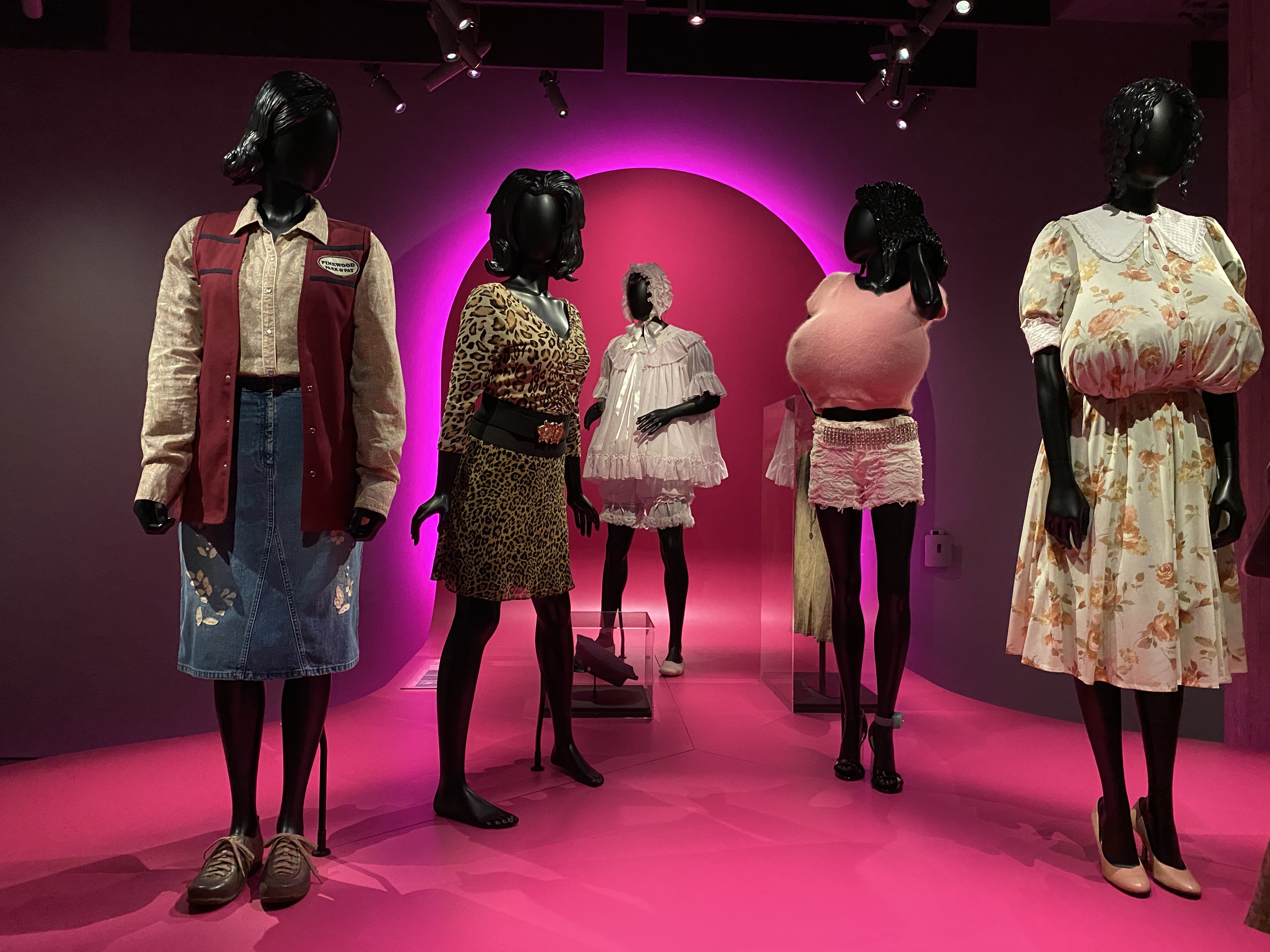 Review:
Divine, Kathleen Turner, Patty Hearst, Iggy Pop, Debbie Harry, Johnny Depp, Melanie Griffiths, Maggie Gyllenhaal, Stephen Dorff—what do all these celebrities have in common? They all appeared in a John Waters movie.
Famously anointed (by novelist William S. Burroughs) as the 'Pope of Trash,' John Waters is a daring filmmaker who boasts a completely unique oeuvre brimming with often controversial works.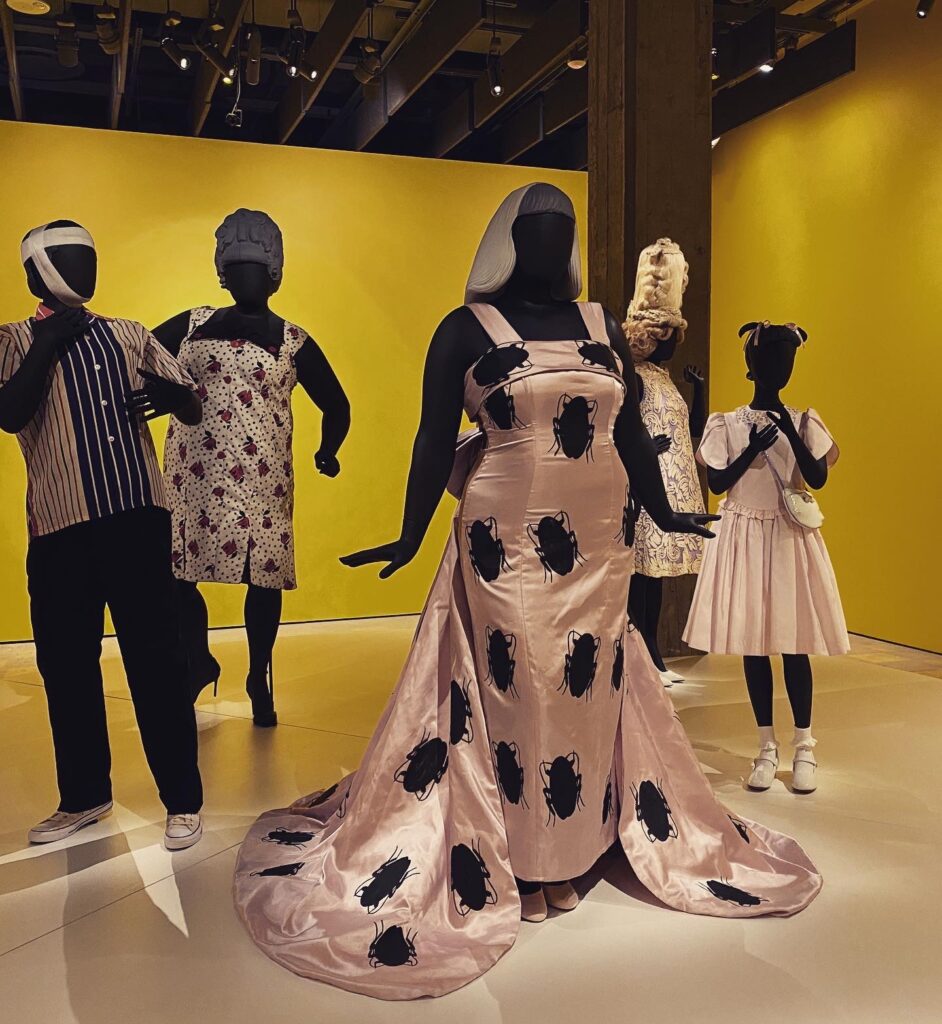 Now in his 80s, the quirky artist has been producing off-beat movies and making equally off-beat cameos in movies and television for the past four decades.
John Waters: Pope of Trash is (purportedly) the first comprehensive exhibition dedicated to the artist and filmmaker's contributions to cinema. Now on view at the Academy of Motion Picture Arts and Sciences, corner of Wilshire and Fairfax, the museum's fourth floor rooms are devoted to campy artifacts, movie clips and memorabilia.
The exhibition delves into Waters' filmmaking process, key themes, and unmatched style. Works on view include costumes, set decoration, props, production design, handwritten scripts, posters, concept designs, correspondence, scrapbooks, photographs, film clips, and more.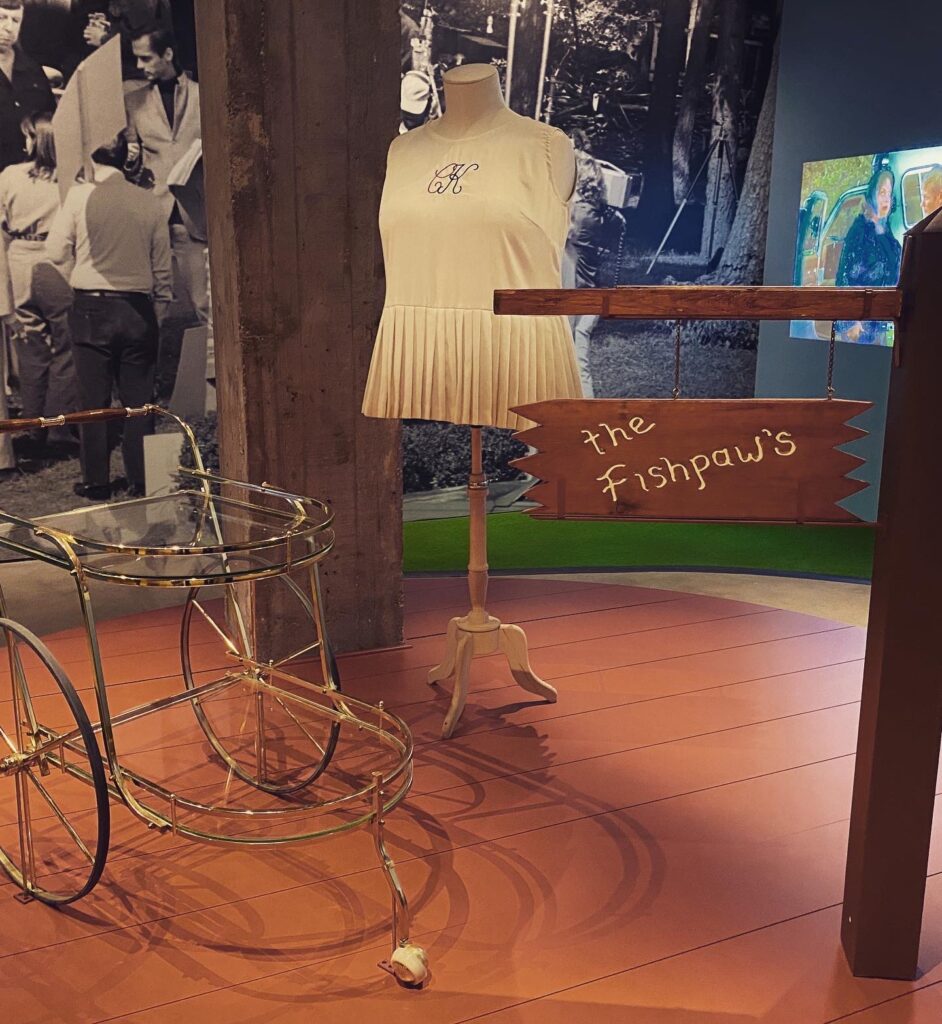 Coinciding with the exhibitions' opening was Waters' induction ceremony into the Hollywood Walk of Fame, which happened on Monday September 18, 2023.
All of a sudden, this outsider, this fringe-dweller is now receiving mainstream acclaim. Waters feels he hasn't changed; simply it's the American sense of humor that has evolved.
Waters style endures. He never fails to push the boundaries of good taste and challenge traditional institutions with every artistic endeavor.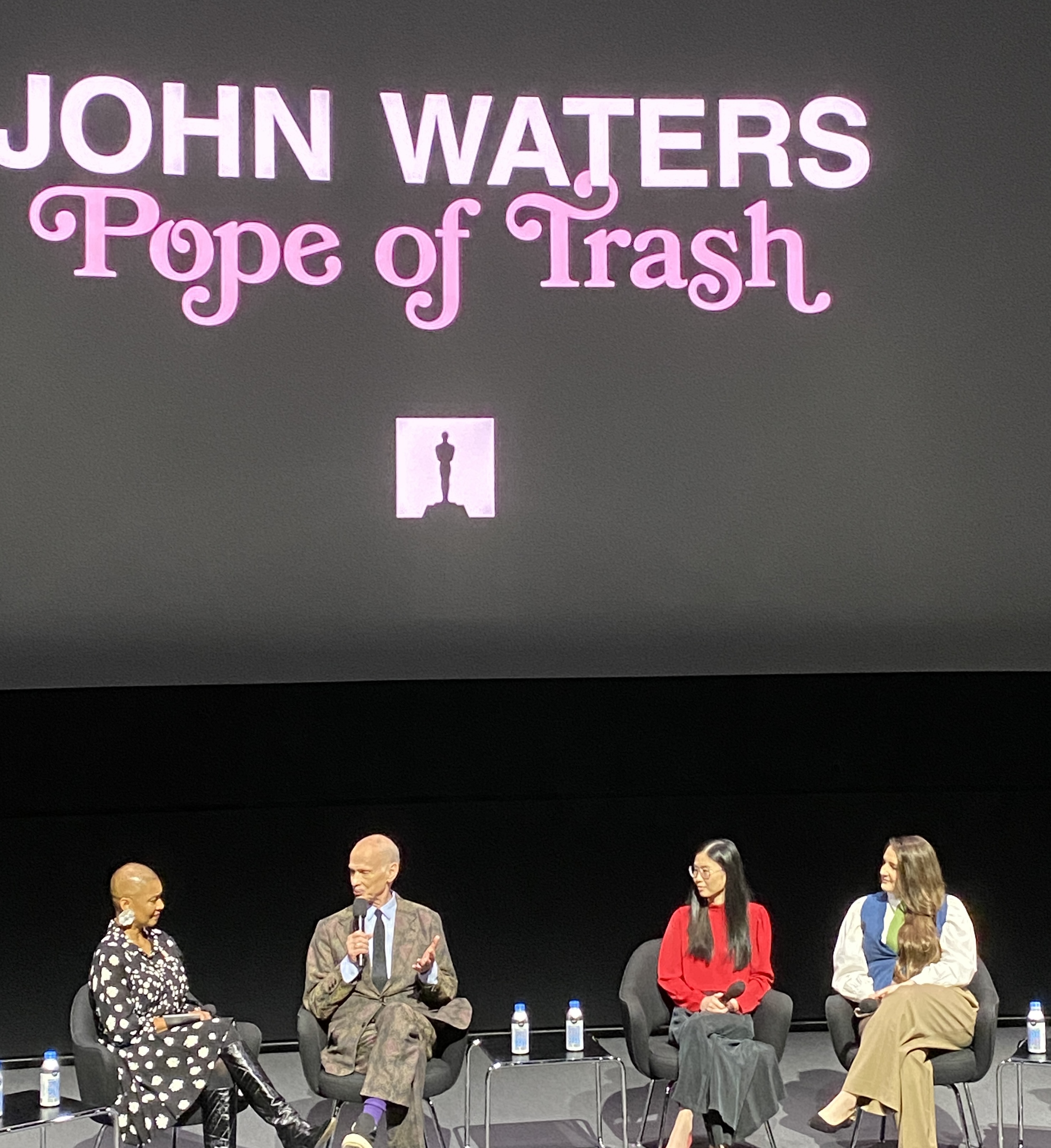 Press conference interview with John Waters:
Bill Kramer, CEO of the Academy of Motion Picture Arts and Sciences. "We're thrilled to open a spectacular new exhibition, John Waters: Pope of Trash. This exhibition celebrates the cinematic legacy of one of the most revered and rebellious auteurs and American independent cinema. The exhibition is the first dedicated solely to John's films. And it takes place among other exhibitions and programs in our museum that recognize the historic role played by American independent filmmakers, and those who operate outside the boundaries of conventional cinema. That historic perspective is front and center, plus a companion installation entitled Outside the Mainstream, which is his own view and in our Warner Brothers gallery. John Waters: Pope of Trash is a salute to an individual creative voice and the distinctive contributions he has made over the past six decades, not only to the art of film but to American pop culture on behalf of the Academy."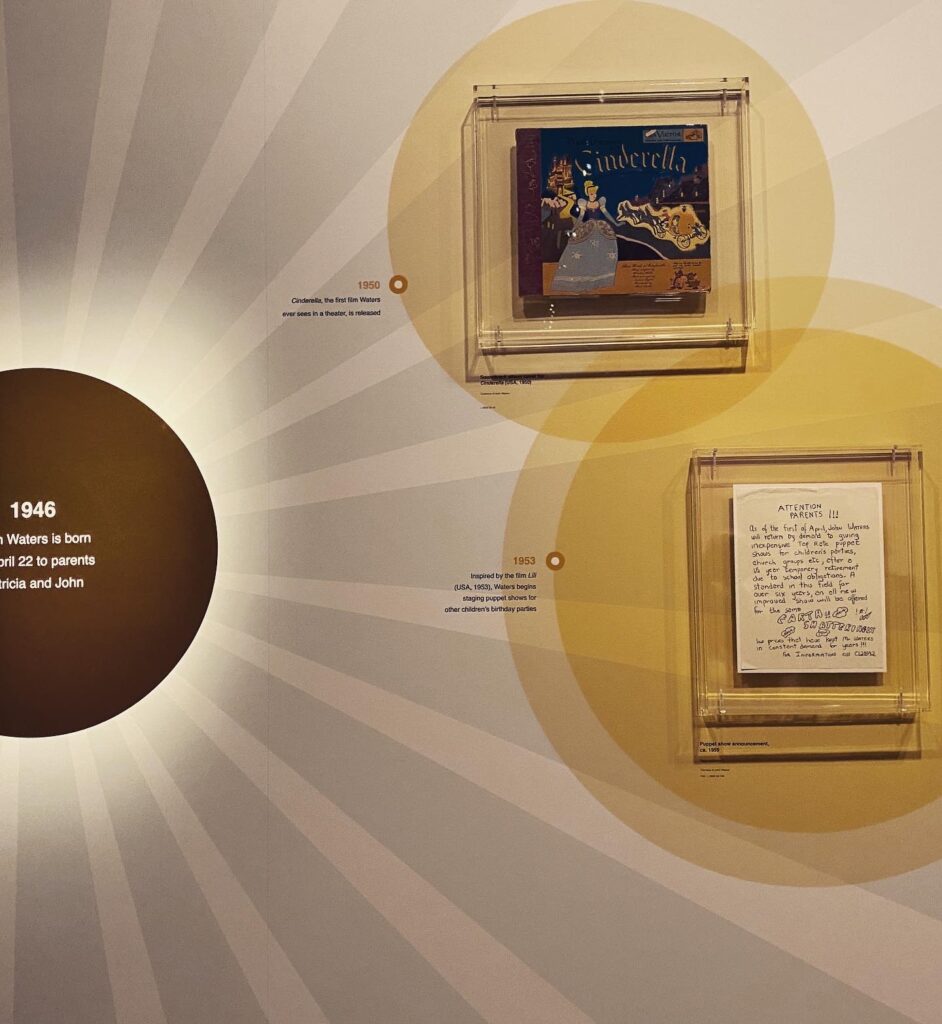 Academy Museum Director and President, Jacqueline Stewart: "We are devoting a total of 12 galleries to John's life and work, featuring more than 400 works from every phase of his career. We have a screening series here in the Ted Man theater, as well as in our David Geffen theater, and we are both going to be showing 11 of John's feature films. There is a 256 page catalogue of the exhibition with contributions from scholars and critics, fellow artists and John's collaborators and fans. We have an exclusive line of our own John Waters merchandise in a pop up store at the end of the exhibition, in addition to our academy museum store in our Sidney Poitier Grand Lobby."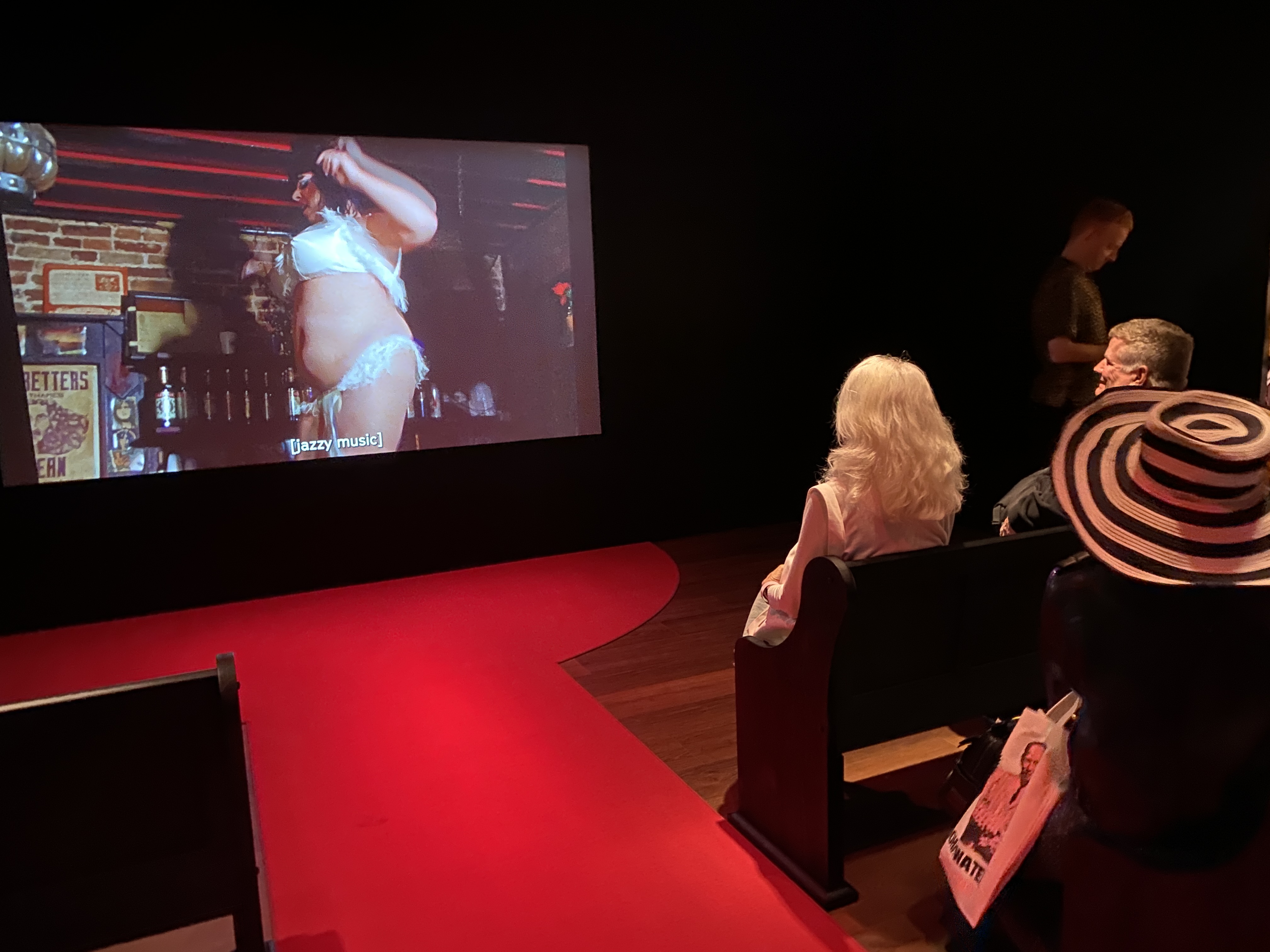 "The incredibly talented team that brought John Waters: Pope of Trash to life are Academy museum exhibitions curator Jenny He and associate curator Dara Jaffe."
John Waters: "I always thought that I honored my parents with this [the work that I did]. I wish they could be here because they always made me believe that I could do whatever I wanted to do, even though they were horrified by what I was doing. I thought they just figured, what else could he do? Because if I hadn't had the outlet to use all my antisocial lunatics that I put in my scenes ,who knows what would have happened? But it feels great to be here with no irony at all, you know? I'm really I'm just happy I'm alive because a lot of people that had a big part of my success aren't, you know. Some of the other ones that have a huge part are here today came out and people came from all over the world, my friends, for this event. So it's it's definitely a dreamland reunion."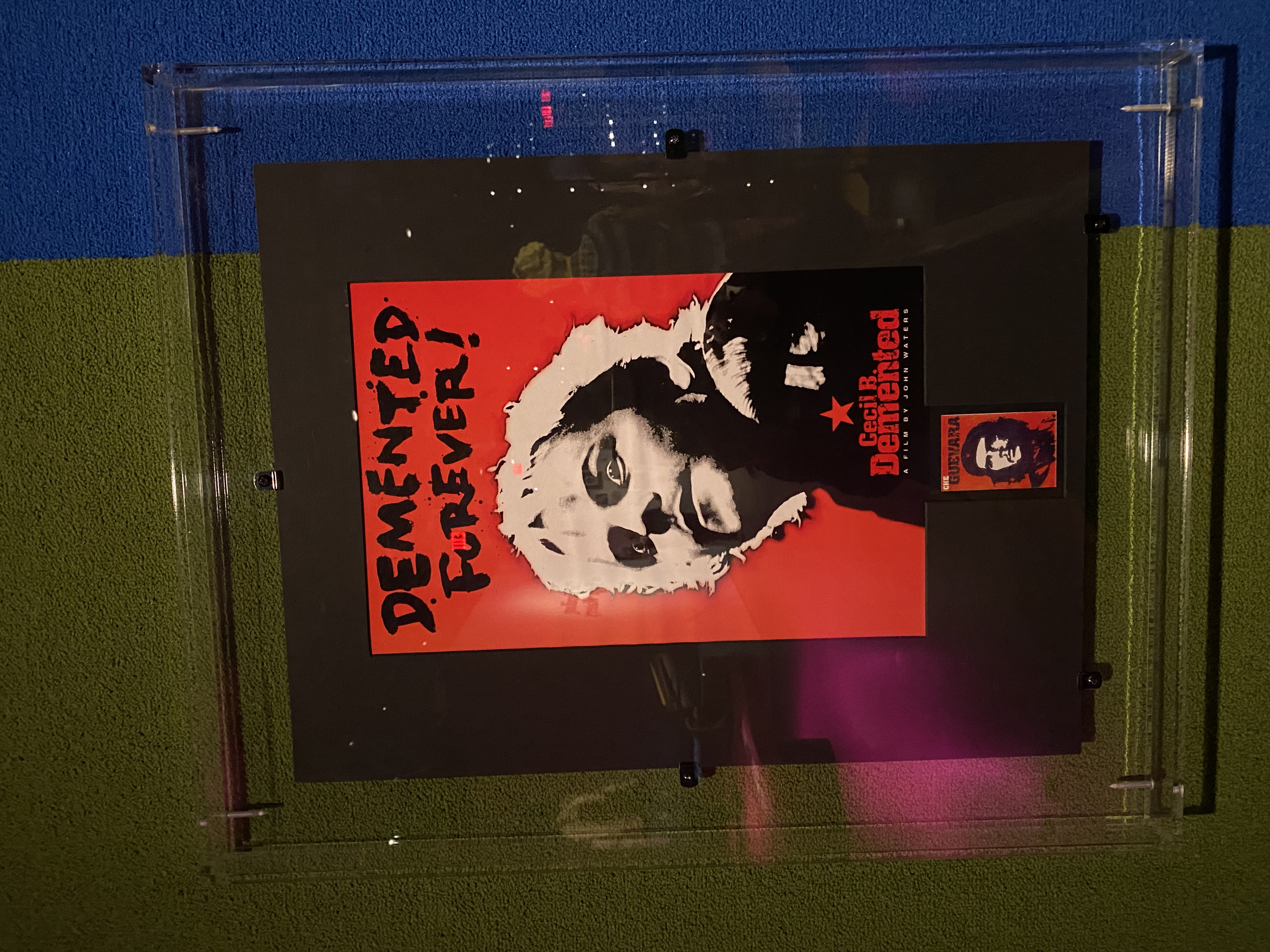 Jenny He: "Dara [Jaffee] and I started working on this exhibition about four years ago. And from the very beginning, in our early conversations and our workshops around this exhibition is how do we tell the story of John Waters, his filmmaking career, the 60-year plus career to date? We wanted to look at it from the perspective of the audiences. So very early on, we identified three groups of audiences for this exhibition. The first of course, are John's devoted fans and I'll get to how they informed one of our galleries very early on in our development. And these are the folks who line up for your book signings, they see every single one of your one man shows and they come out to camp John Waters every summer in Kent, Connecticut. And we definitely wanted to make sure that our exhibition spoke to these fans, this core audience. And then the second part of the audience that we were looking for – that we wanted to make sure that the exhibition really engaged with – are the folks who might know [the 1972 movie] Pink Flamingos, they certainly may know you from your cameos in television and movies, which – humorously – John, you've mentioned as your 'fame maintenance.' Not least of all is your appearance in The Simpsons from in 1997. The fact that the appearance of a gay character in mainstream network television show, this was very much a monumental moment in 1997. Such characters were not seen, they didn't have visibility in that way. And then the last audience that we wanted to identify were the folks who might not know John Waters. And so we wanted to ensure that the exhibition was engaging for these audiences as well. Hopefully when they come to see the exhibition they will become new admirers of your body of work."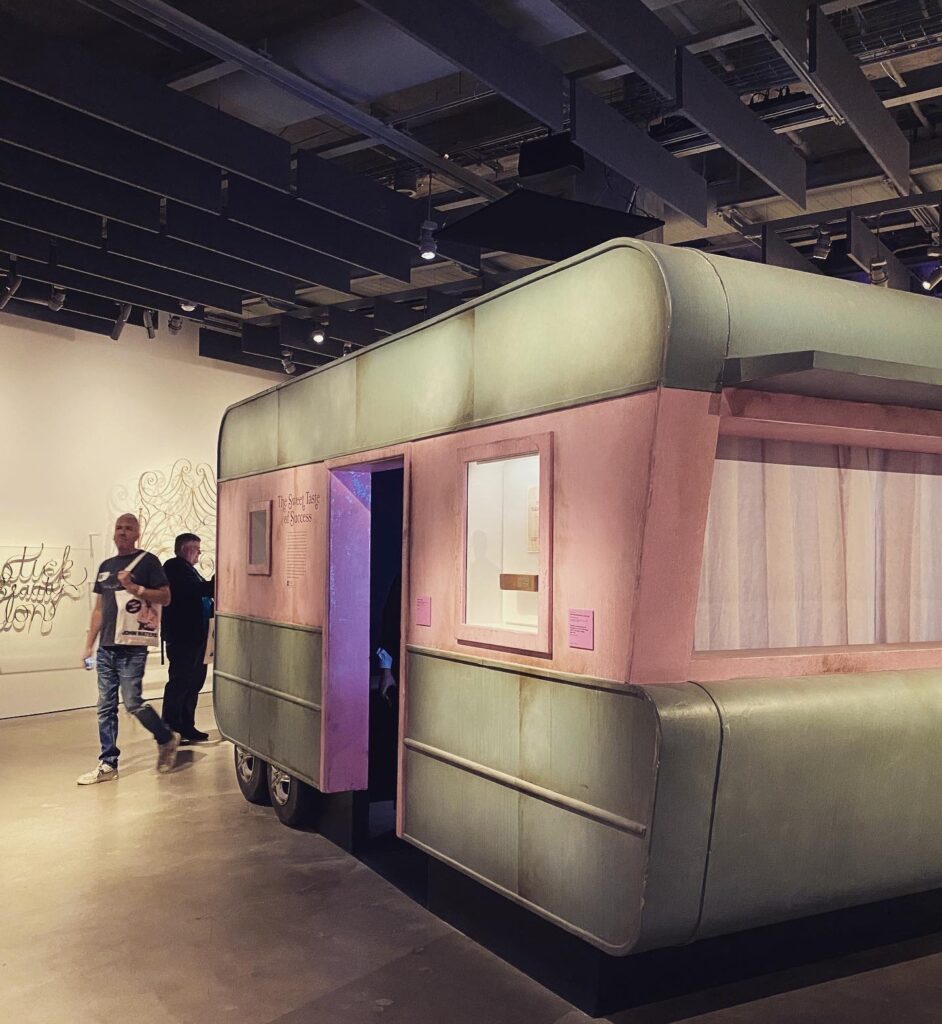 John Waters: Pope of Trash
Runs through August 2024.
Visiting the Academy Museum of Motion Pictures:
6067 Wilshire Boulevard
Los Angeles, CA 90036
United States
Timed entry to the Academy Museum must be reserved online in advance. General admission tickets grant access to the museum's galleries. Get tickets.
General admission tickets are $25 for adults, $19 for seniors (age 62+), $15 for college students, and free for children (age 17-) and Members.
For Frequently Asked Questions about ticketing, please see Ticketing and Visit Information.
OPENING HOURS:
The Academy Museum exhibition galleries are open seven days a week, with
hours Sunday through Thursday from 10 a.m. to 6 p.m. and Friday and Saturday
from 10 a.m. to 8 p.m.
ADMISSION/ TICKETS:
Tickets to the Academy Museum are available only through advance online
reservations via the Academy Museum's website and mobile app. 
General admission tickets for the museum's exhibitions are $25 for adults, $19
for seniors (age 62+), and $15 for students. Admission for visitors ages 17 and
younger, and for California residents with an EBT, card is free. 
Film screening tickets are $10 for adults, $7 for seniors (age 62+), and $5 for
students and children (age 17-). Matinees are $5 for all.
About the Academy Museum of Motion Pictures:
The Academy Museum is the largest museum in the United States devoted to the
arts, sciences, and artists of moviemaking. The museum advances the
understanding, celebration, and preservation of cinema through inclusive and
accessible exhibitions, screenings, programs, initiatives, and collections.
Designed by Pritzker Prize-winning architect Renzo Piano, the museum's campus
contains the restored and revitalized historic Saban Building—formerly known as
the May Company building (1939)—and a soaring spherical addition. Together,
these buildings contain 50,000 square feet of exhibition spaces, two
state-of-the-art theaters, the Shirley Temple Education Studio, and beautiful
public spaces that are free and open to the public. These include: The Walt
Disney Company Piazza and the Sidney Poitier Grand Lobby, which houses the
Spielberg Family Gallery, Academy Museum Store, and Fanny's restaurant and
café.