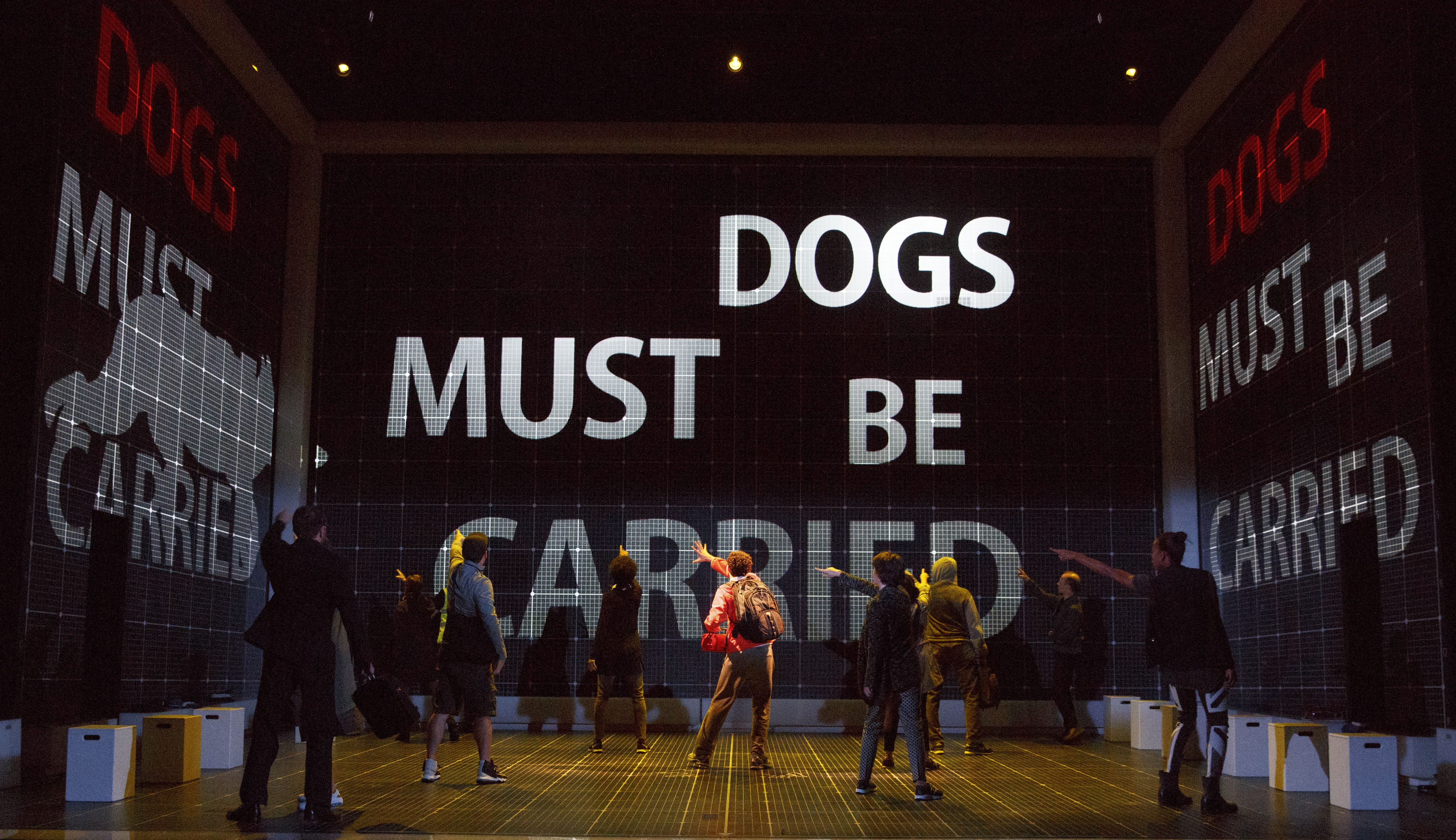 Part murder mystery, part technical extravaganza, The Curious Incident of the Dog in the Night-Time follows the earnest endeavors of an autistic 15-year old named Christopher John Francis Boone, (played by Adam Langdon, alternating with Benjamin Wheelwright), to solve the mysterious and violent killing of a neighbor's dog.
Sadly, this production from The National Theatre of Britain suffers from some overly dramatic acting and over enunciation (everything is so terrible spiffing!) in its attempt to express the heart of the story beneath the technical spectacle.
Winner of the 2015 Tony Award for Best Play, Simon Stephens' adaptation of Mark Haddon's best-selling novel is now playing in Los Angeles following a production on Broadway in New York as well as a transfer to London's West End.
Great emphasis is placed on the technical effects — in particular the shrill and disturbing sound design and bright, flashing lighting effects — in order to reproduce the overwhelming sensations of mind of an autistic boy that often manifest as a sensory assault. Indeed, shrieking techno music opens the play. Music is by Adrian Sutton.
The ingenious scenic (as well as unremarkable costume) design is by Bunny Christie while lighting design is by Paule Constable. The geometrically-arranged set approximates a digitally enhanced virtual reality environment, complete with squares that light up on all sides, including the flooring. The blocking and staging incorporates a combination of dance, mime and gymnastics to illustrate the text with movement.
But instead of an affecting and personal story, what we get is more of a distracting technical marvel.
Apart from the aggravating overacting, performances are reasonably good, though the hunched posture of Gene Gillette as the boy's father seems an odd choice. Adam Langdon is good in what much be a challenging and taxing role. 
I didn't really enjoy it, yet The Curious Incident of the Dog in the Night-Time is nevertheless an interesting play and an arresting production.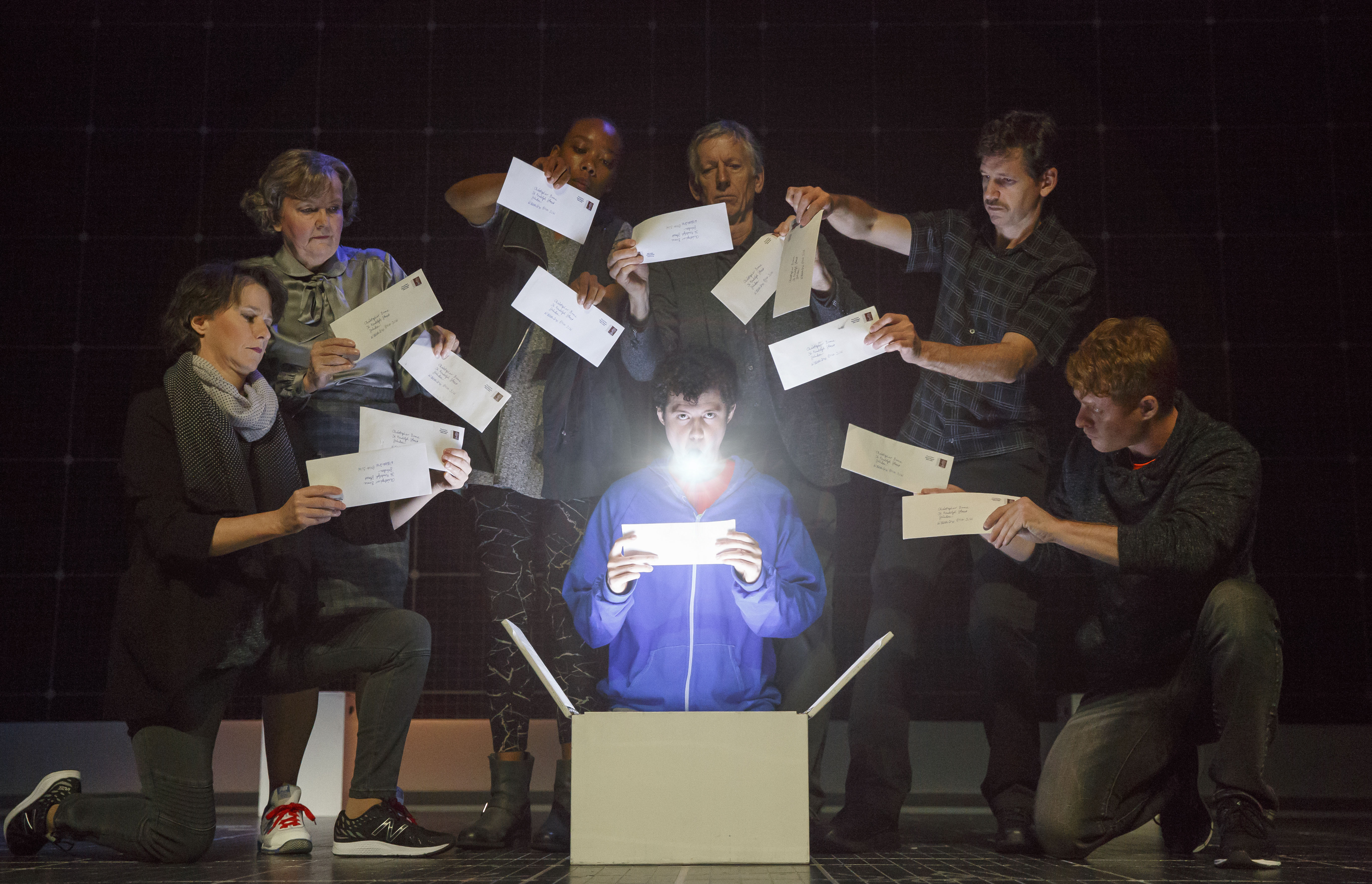 The Curious Incident of the Dog in the Night-Time
by Simon Stephens
The Ahmanson Theatre
at The Music Center
135 N. Grand Avenue
Downtown Los Angeles, 90012.
Runs until September 10, 2017.
Running time: Approximately Two hours and 30 minutes, with one intermission.
Tickets are available by calling (213) 972-4400, online at www.CenterTheatreGroup.org or by visiting the Center Theatre Group Box Office located at the Ahmanson Theatre.
Tickets range from $25 – $130 (ticket prices are subject to change).