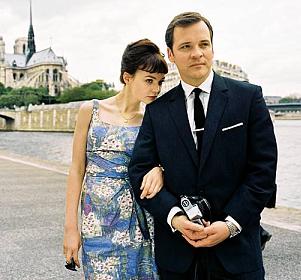 A slight but sweet movie, An Education is based on the memoir of journalist Lynn Barber, depicting a life-altering relationship she experienced at the tender age of 16.
Adapted for the screen by Nick Hornby (whose own novels, High Fidelity and About a Boy, were also made into films) and directed by Lone Scherfig, this gentle morality tale immerses us in an era that seems so quaint and remote.
London during the early sixties hadn't quite started swinging, and the Beatles weren't yet on the scene. For the bright and independent-minded high schooler Jenny (played wonderfully by the luminous ingenue Carey Mulligan) it's all dull school concert performances and hard studying in order to earn good enough grades to be accepted into Oxford. Her overbearing father (a wonderfully funny and cranky Alfred Molina) and mousy mother (Cara Seymour) have all their hopes for their only child's bright future pinned on her earning a first-class education.
The setting is London and the time is 1961. It's pre-Beatles and pre-Swinging Sixties, and Jenny (Carey Mulligan) is a sixteen-year-old schoolgirl enamored of French existentialism and the pre-Raphaelites. She hopes to go on to Oxford, and is bored rigid with the austerity and restrictions of both school and her family home. (Alfred Molina does a marvelous turn as her inept and irascible father.)
But when Jenny meets David, a dashing and wealthy older fellow (Peter Sarsgaard) pretty soon she's being squired around to concerts, art auctions, jazz clubs, fancy restaurants and the race track. Charming to a fault, Jenny's new beau even convinces her parents to let him take their precious teen away for weekends to Oxford and – thrillingly – to Paris.
Suddenly Jenny's boring little life is bursting with excitement and adventure and she finds herself blossoming from his attention. But David and his pals turn out to be shady characters indeed…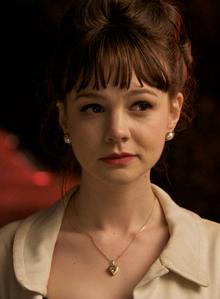 For her first English-language attempt, Danish filmmaker Scherfig's movie suffers a little from some seriously weak storytelling, including a clumsy device where David's true character and background are revealed, and also an odd scene concerning David's clients (he dabbles in real estate) which later has to be spelled out. Worst of all, the ending gallops towards a resolution that, bafflingly, is never fully unexplained.
Nevertheless, the story is quite lovely and the performances are all good, especially Olivia Williams as Jenny's favorite teacher and Emma Thompson as the draconian school Principal and even Rosamund Pike as the dim blonde. The (then) 22-year-old Carey Mulligan brings a whip-smart sweetness to her performance reminiscent of the adorable Audrey Tatou or Ellen Page.
An Education is worth catching up with on the small screen.
Official site
Review by Pauline Adamek