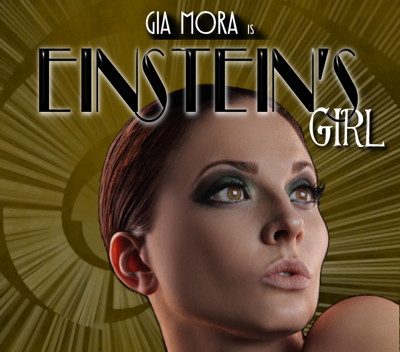 Nationally recognized actor and vocalist Gia Mora (a four-time Helen Hayes Award nominee), in association with Jonathan White, has announced the world premiere of her new solo show, Einstein's Girl, at The Gardenia Restaurant and Lounge in Hollywood for one performance only, on Thursday, February 21, at 9pm.
    Einstein's Girl explores the "science of love… theoretically speaking." Mora turns her signature wit and intellectual prowess on an unlikely paring of human languages … love and mathematics. In her hilarious show, she investigates dating in the digital age through a journey to the edges of the universe and the interior of your heart. From the ridiculous to the sublime, Einstein's Girl thrills and edifies sweethearts and singletons alike.
Mora will also welcome special guests Charlie Barnett and Devin Kelly, and she is thrilled to bring a 21st century twist to the art of cabaret, combining original music, standards, stand-up comedy, and a crash course in theoretical physics. "I've always loved the intersection of art and science," muses Mora. "This new show aims to tear down fears that mathematics is only for an elite group of academics. Physics is all around us, and learning while laughing makes it all the more memorable."
Gia Mora is a triple threat performer and writer. Past solo performances include headlining at M Bar and The Coterie in Los Angeles, Black Fox Lounge and Blues Alley in Washington, DC, An Die Musik and Germano's in Baltimore, and Lannie's Clocktower Cabaret in Denver, among others. In LA, Mora has been featured in Bruce Kimmel's Kritzerland series alongside multiple  Emmy  Award-nominee  film and TV composer  Grant Geissman, as well as at Catalina Jazz Club, performing duets with popular vocal coach and music director Michael Lavine. She is a  four-time  Helen Hayes  Award  nominee, and  her recent musical theatre credits include world premieres at Ford's Theatre and the Kennedy Center. She released her first solo CD, Something Borrowed, Something Blue, in 2009. Videos and more available here.
Composer, arranger, producer, and instrumentalist Charlie Barnett has thrilled listeners around the world. His wonderfully eclectic band, Chaise Lounge, just released their fourth album, Insomnia, to critical acclaim. On film, Mr. Barnett's compositions have garnered many awards, including two Emmy nominations. He has also written music for Saturday Night Live, Third Rock from the Sun, and Weeds. More information is available here.
Songwriter, violinist and vocalist Devin Kelly has performed as part of the rock band Lunar Rogue at House of Blues on Sunset, Hard Rock Hollywood, The Viper Room, and more. She makes her cabaret debut opening for Einstein's Girl, and she will also provide violin accompaniment to Ms. Mora and Mr. Barnett.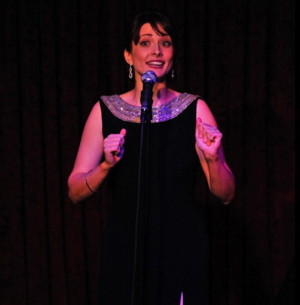 Einstein's Girl
The Gardenia Restaurant and Lounge
7066 Santa Monica Boulevard,
Hollywood (at the corner of Santa Monica and La Brea).
Thursday, February 21, 2013
9pm
$20.00, (plus a two drink minimum)
Purchase by phone 323-467-7444.
Dinner seating begins at 7pm, and priority seating will be given to patrons with dinner reservations (drink minimum is waived).
Tickets will also be available at the door.