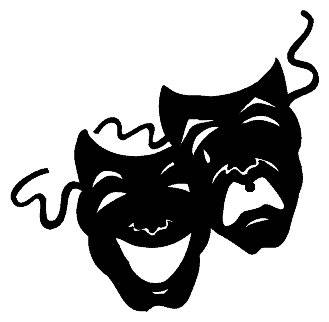 LA STAGE Alliance has announced LA STAGE DAY, a day-long community event for the greater Los Angeles performing arts community. Generously hosted by California State University Los Angeles, the activities will take place on the campus of CSULA on Saturday, May 18, 2013 from 8:30am – 7pm.
LA STAGE DAY is set to include provocative inspirational presentations from engaged community members; interactive sessions centered on what's working and what's next; a midday bazaar expo with staffed information tables of LA STAGE Alliance and Dance Resource Center member companies, partners, and affiliates; and artistic workshops led by a diverse group of local artists. As an added bonus, coordinated trips to see shows and performances will be available in the evening. The more than eight hours of performing arts community building will also include coffee and pastries (during morning check-in), several food trucks, and cocktails.
"Our aim with LA STAGE DAY is to come together to inspire and inform one another through provocative conversations and the exchange of ideas and information," said LA STAGE CEO Terence McFarland. He continued, "Our performing arts community is filled with brilliance; LA STAGE DAY hopes to shine a light on the best of what we have to offer."
A multitude of discussions, workshops, and sessions designed to inspire and exchange creative ideas will be offered throughout the day. Some of the categories scheduled to be explored are: Engaging with High School and College Audiences, Career Paths in LA Performing Arts, Social Media Stories, and Blue Skying – What's Your Big Artistic Idea? Artistic workshops will be led by Ryan Heffington (Dance), Debbie McMahon (Melodrama), Che'Rae Adams (Playwrighting), and Johanna Smith (Puppetry), and more.
Among the speakers currently scheduled to share and inspire are: DJ Kurs, Chris Anthony, Alice Tuan, Craig Fleming, Erin Quill, Yosi Sargeant, Yuval Sharon, Evelina Fernandez, Michelle Ramos-Burkhart, Thor Steingraber, Tim Carpenter, and Mark Seldis. Additional activities and speakers will be added to the schedule in the coming days.
LA STAGE Alliance, a non-profit organization empowering artists and engaging audiences since 1975, is dedicated to building awareness, appreciation, and support for the performing arts in Greater Los Angeles by strengthening the sector through community building, collaborative marketing, audience engagement, professional development, and advocacy.
LA STAGE Alliance programs are sponsored, in part, by Actors Equity Association, The Angell Foundation, Bakers Man Productions, California Arts Council, California Community Foundation, City of Los Angeles Department of Cultural Affairs, DatabaseWorks, DEW Foundation, Doris Duke Charitable Foundation, Entertainment Lighting Services (ELS), Goldstar, Ken Werther Publicity, the James Irvine Foundation, Los Angeles County Supervisors through the LA County Arts Commission, National Endowment for the Arts, Ralph M. Parsons Foundation, The Sheri and Les Biller Family Foundation, The Shubert Foundation, and Sony Pictures Entertainment.
For up-to-the-minute information and schedule of activities for LA STAGE DAY, visit their official site here.