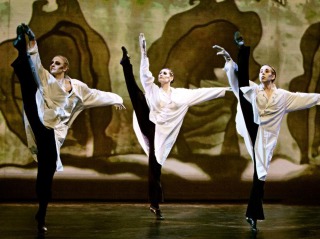 Gentle readers! Here's an article recently published by TimeOut Los Angeles about eight Los Angeles theater companies to watch.
8 Los Angeles theater companies to see in 2014
2014 will be a big year for Los Angeles theater and these 8 companies are the ones to watch. Might we suggest you grab tickets now?
By Pauline Adamek – Fri Jan 10 2014
We're pretty lucky here in Southern California—there's certainly no lack of high-class entertainment. Fine theater productions happen all across LA, from Hollywood to the Valley, to Pasadena and Boyle Heights. The region's vibrant stage companies satiate the appetites of theater lovers with ongoing rosters of new plays, old standards, classic works and culturally relevant fare. You may not even need to leave your 'hood to get to a major performing arts centers—and great storefront theater is probably happening around the corner wherever you live. 2014 feels full of promise, with some of the finest companies in the city offering a slate of thrilling theater and dance (we couldn't resist including one of LA's most exciting and theatrical dance companies).
Keep an eye out for these eight LA companies this year:
To see the list & read the rest of the article,