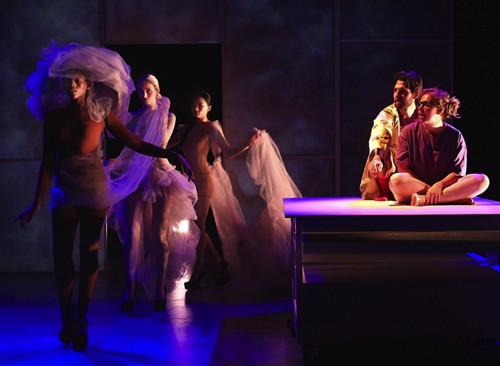 Hello dear theater peeps!
My latest theater review for the new critical website Stage Raw — which contains the latest arts and theater coverage from our intrepid team of journalists & critics — is out now.
Happy reading!
Everything You Touch is now playing on the main stage at the Boston Court Performing Arts Center until May 18. 2014.
Sheila Callaghan's compelling play examines the dysfunctional dynamic between narcissistic mothers and their daughters, as well as the grim misogyny that pervades the world of high fashion. In so doing, and in a markedly un-naturalistic style, it studies the corrosive effect of residual anger.
Everything You Touch presents incisive dialogue and passages of brilliance, along with some confusing moments. For example, there are scene changes between two decades. These time-shifts, however, are strategic, in order to keep a vital plot point under wraps. However, the delicacy of the play's non-linear timeline and trickster plot gets undermined by some heavy-handed foreshadowing.