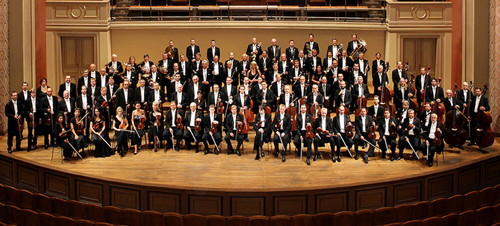 The inimitable conductor and music director Jiří Bělohlávek leads this eminently historic orchestra through an inspiring evening of Anton Dvořák's profoundly moving masterwork, Stabat Mater, performed by the acclaimed Prague Philharmonic Choir. – See more at: http://www.valleyperformingartscenter.org/calendar/czech-philharmonic/view/2014-11-05#sthash.Qh2S8CJq.dpuf
The inimitable conductor and music director Jiří Bělohlávek leads this eminently historic orchestra through an inspiring evening of Anton Dvořák's profoundly moving masterwork, Stabat Mater, performed by the acclaimed Prague Philharmonic Choir. – See more at: http://www.valleyperformingartscenter.org/calendar/czech-philharmonic/view/2014-11-05#sthash.Qh2S8CJq.dpuf
Jiří Bělohlávek
Jiří Bělohlávek
Jiří Bělohlávek
Jiří Bělohlávek
This coming Wednesday, November 5th, one of the world's most distinguished orchestras, the Czech Philharmonic, is coming to Los Angeles — specifically to the Valley.
The inimitable conductor and music director Jiří Bělohlávek leads this eminently historic orchestra through an inspiring evening of Anton Dvořák's profoundly moving masterwork, Stabat Mater, performed by the acclaimed Prague Philharmonic Choir.
Czech Philharmonic and Prague Philharmonic Choir
Conducted by Jiří Bělohlávek.
Wednesday, Nov. 5, 2014 at 7:30 p.m.
California State University Northridge's Valley Performing Arts Center
18111 Nordhoff St,
Northridge, CA 91330
Orchestra – $51.50 Parterre – $71.50 (including fees).
Orchestra – $65 | Parterre – $50
Orchestra – $65 | Parterre – $50
For more information about the center or performances, visit their official site or call the ticket office at (818) 677-3000.