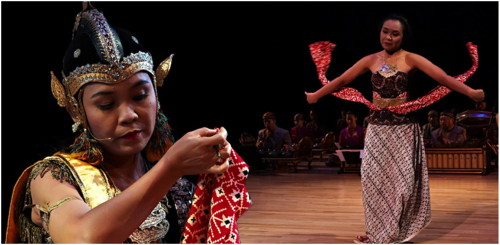 Aratani World Series announces its 1st season with a lineup of eight powerfully expressive and exceptionally diverse music and dance performances at the Aratani Theater in Little Tokyo, Los Angeles. Starting Saturday, November 29, 2014 through Saturday, May 30, 2015, this trailblazing new series will feature world-class legends as well as a new generation of artists at LA's global crossroads of music and dance.
Performing over the next few months, Aratani World Series artists include the Angolan-born Portuguese musical legend Waldemar Bastos; LA's hottest, newest Cumbia bands Viento Callejero, La Chamba, Buyepongo & Eduardo Martinez y Su Palo Cuero; India's most genre bending adventurous dance ensemble Navarasa Dance Theater; Taiko rhythms and experimental Jazz with On Ensemble; Sumie Kaneko and Kaoru Watanabe; world trance music by Persian songstress Mamak Khadem; Filipino and Hawaiian aesthetics converge at the 25th anniversary celebration of Kayamanan Ng Lahi featuring Grammy-winning, Hawaiian slack key guitarist Patrick Landeza with the brilliant Jazz instrumentalist Abe Lagrimas, Jr.; a musical migration of gypsy soundscapes from Bulgaria to Los Angeles with the Varimezov Family Band & Moira Smiley with VOCO; the foot-moving glory and soul of Viver Brasil dance ensemble with the captivating vocalist Katia Moraes.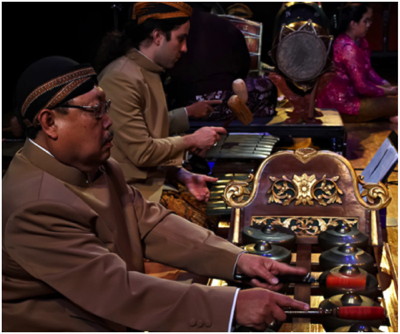 Aratani World Series opens with CUP OF JAVA
Gamelan & Dance from Yogyakarta, Indonesia
An International Collaboration between ISI Yogyakarta & CalArts, and
The first major Indonesian concert at the Aratani Theater, Los Angeles
Saturday, November 29, 2014 at 7PM
Aratani Theater
244 South San Pedro St.,
Los Angeles, CA 90012
PRE Event Activities: JACCC PLAZA. Free Admission: 6:00-7:00 pm
"This is an important event for the Los Angeles Indonesian community.  Many may be seeing these art forms for the first time, I am certain that they will feel enormous pride as they see young American and Indonesian talent join together in a rich and diverse program" said Judy Mitoma, Series Producer and Curator. "This collaboration is an example of bridging cultures while fostering artistic excellence. With rehearsals taking place on two sides of the world, finally they will come together at the Aratani performing gamelan and dance that inspires and unites".
Complex polyrhythms on elegant bronze gamelan accompany Javanese dancers of stunning grace and visual beauty.  Movement and music fill the stage where every gesture and cadence is crafted and executed with emotion and energy.  A Chinese and Javanese Princess resolve their conflicts to the ethereal soundscapes for Tari Wayang Golek –a moving canvas of Javanese history; transformative mask dance Tari Topeng Panji unveils the interior world of legendary hero Panji; transcendent and strong, the male dance quartet Lawung echoes the ceremonial splendor of the Sultan's court. The culmination of this diverse program is Karna's Choice – a story about the sorrows of war, the love of mother Kunti, and the loyalty of brothers – as told in the beloved Indian epic Mahabharata.
Cup of Java is distinctly Javanese in feeling and gesture yet the powerful resonance communicates beyond the boundaries of Java. Cultivated for hundreds of years in the palaces of the Sultan of Yogyakarta, the music and dance continue to define Javanese classical aesthetics.
Music Direction: Anon Suneka (ISI Yogyakarta), Djoko Waluyo and Nyoman Wenten (CalArts). Dance Direction: Bambang Pudjasworo, Heni Winahyuningsih (ISI Yogyakarta).
Cup of Java is made possible by a grant from ISI Yogyakarta, is co-commissioned by California Institute of the Arts & the East West Center, University of Hawaii, and is supported by the Consulate General of the Republic of Indonesia- Los Angeles.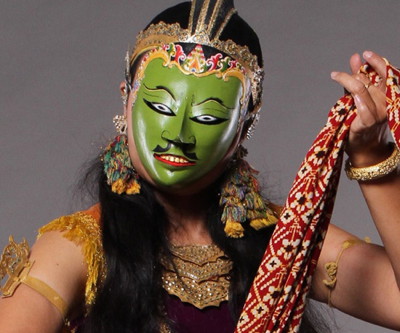 CUP OF JAVA TICKETS:
Reserved $25–35.00
Design your own Passport Series: (6 tickets) $120, $180.00
Exclusive JACCC Member Benefits: Reserved $20/$30.00
Box Office phone: 213 680 3700
More information about the JACCC available here.
Saturday, November 29, 2014 – PRE Event Activities: JACCC PLAZA.
Free Admission: 6:00-7:00 pm
Come early to the JACCC Plaza and enjoy food trucks, dancing, DJ's spinning, and a pre-performance introduction by the artists – relax, gather, and join the community under the Little Tokyo sky.
Pre-performance conversation 6:15-6:45 by Dr. I Wayan Dibia, Professor ISI Denpasar Bali.
This historic theater is a jewel of the Little Tokyo neighborhood and has hosted an impressive range of artists from around the world. Cup of Java will be the first major Indonesian concert at the Aratani Theater. The impressive plaza designed by Osamu Noguchi frames this 840 seat, fully professionally equipped theater.
The World Festival of Sacred Music (Foundation for World Arts) is founded on the belief that the arts have the ability to bring forth our shared human values of peace, understanding, and respect for all living things.  The ARATANI WORLD SERIES is the result of an outpouring of interest and enthusiasm from partners, artists and audiences from past Festivals in 1999, 2002, 2005, 2008 and 2011.
 ~ ~ ~
ARATANI WORLD SERIES ARTISTS/ PROGRAM CALENDAR:
November 29—May 30, 2015, all performances 7pm
Aratani Theatre
244 South San Pedro St. Los Angeles, CA 90012
November 29
Cup of Java: Gamelan & Dance from Indonesia
January 31
Waldemar Bastos: Music from Angola & Brazil
February 7
On Ensemble with Kaoru Watanabe & Sumie Kaneko Japanese Taiko and Jazz
February 28
L.A. Cumbia Festival: Viento Callejero, La Chamba, Buyepongo & Eduardo Martinez y Su Palo Cuero
March 21
MANA: Kayamanan Ng Lahi, Music and Dance of the Philippines.
Featuring: Patrick Landeza, Abe Lagrimas, Jr.
April 18th
Varimezov Family Band with Moira Smiley and VOCO Music of Bulgaria
May 2
Mamak Khadem– Music of Persia. Navarasa Dance Theater, India
May 30
Viver Brasil & Katia Moraes: Music and Dance of Brazil