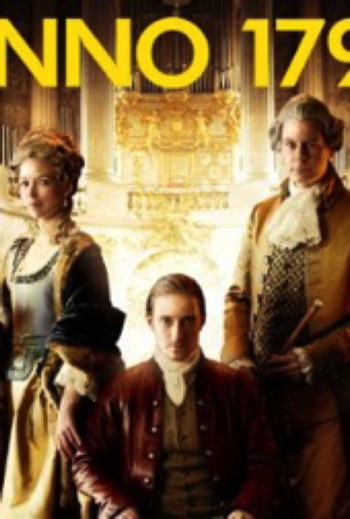 It is the Age of Enlightenment, even in monarchy-bound Sweden, and the police force there is essentially honest, but hemmed-in by royal connections. But the new district police commissioner in Stockholm, just back from the horrors of war with Finland, Johan Gustav Dåådh (pronounced "Dode"), a handsome and intelligent man (Peter Eggers), along with his manservant, Simon Freund (Joel Spira), an ultra-religious fellow nursed back to health by Dåådh on the battlefield, and now inextricably bound to him.
Especially of interest is the political scene, old European ways now threatened by a universal revolutionary fervor, putting our hero right in the middle between evolving democratic sentiments and reactionary hold-the-fort mentality. In addition to that, there's much in this show to admire, including, for we Southern Californians, the mystique of all the snow and cold the Swedes live in, superior writing and direction, totaling just under nine hours on five disks. Eggers and Spira have a strong acting relationship, with their characters living together while Freund tutors the children of Dåådh's boss, Carl Fredrik Wahlstedt (Johan H:son Kjellgren).
You have every reason to want to watch this single-season show, Anno 1790, as it is nicely shot, sexy, seedy-with-poverty, and enlightening to Swedish ("Svensk") history, using somewhat modern police detective work which uncovers skullduggery, servant-bashing and on-screen bathing (with all that that entails). It's a terrific series and it's a pity it couldn't have lasted longer than its one season (unlike France's excellent Nicholas Le Floch, which is still in production, set around 30 years before this show).
Would that Americans revered our own history enough to produce such a show, but we tend to want sanitized and romantic-lens views of our past. Anno 1790 is an eye-opener to how Swedes view their histories.
Anno 1790
Review by Dale Reynolds.