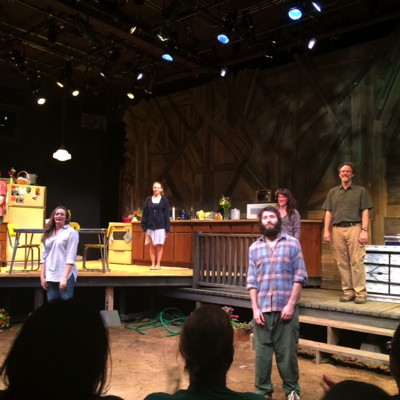 Pauline Adamek from ArtsBeatLA.com presents Exit Reviews; a new series of 'vlogs' or video reviews.
Here's the first Exit Review for Thieves by Charlotte Miller, which just opened on Friday night.
httpv://youtu.be/11x6c2KPlCo
Thieves — a new play by Charlotte Miller.
Presented as a co-production by Rising Phoenix Repertory, Weathervane Productions and Rattlestick Playwrights Theater companies.
This world premiere is directed by Daniel Talbott.
Playing at the Monroe Forum Theatre at the El Portal, in NoHo.
5269 Lankershim Blvd.,
North Hollywood, CA 91601.
Runs:
Wednesday, March 18 to Saturday, April 4, 2015.
Performance schedule:
Thursday through Saturday evenings at 7:00pm
Saturday and Sunday matinees at 2:00pm
Tickets:
Price: $25.00
Online here.
Phone: 818-508-4200
Box Office: 1-hour prior to performances, at the El Portal Box Office
5269 Lankershim Blvd., North Hollywood, CA 91601.
Video info:
Video produced, filmed, edited and hosted by Pauline Adamek.
An ArtsBeatLA production.