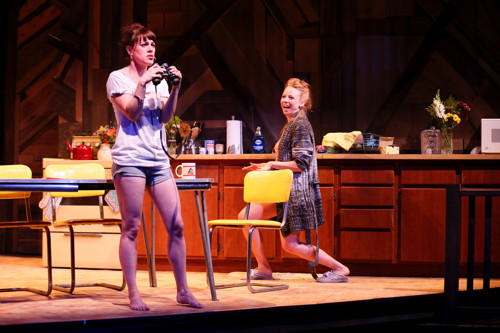 Dear readers and #LAThtr aficionadi,
Here follows my latest review for the critical website Stage Raw — which contains current arts and theater coverage from our intrepid team of journalists & critics.
Happy reading!
Thieves.
Three siblings and their father — all estranged — reunite at their mother's ramshackle country homestead shortly after her death to uncover her will and to sling recriminations at each other. Despite its flashes of black humor, Charlotte Miller's gutsy, messy and heavy-duty family drama Thieves is about as jolly as that hackneyed premise suggests. This is the playwright's third original play. Miller, however, kicks the tired storyline up a notch by presenting shrieking characters that are pitched just below hysteria for most of this 90-minute, one-act saga. At about the 45-minute mark, fatigue sets in and you stop caring about these characters, let alone the outcome of the drama. It's too bad, because there are some aspects of merit in the writing.
An obvious bent of Miller's is creating characters who find it difficult to tell each other what it is they really want, or who find it impossible to articulate what they want from one another. We see this struggle between the various characters (there are six) in the numerous expository scenes between pairs of characters: the two sisters; the father with each daughter; one sister argues with her girlfriend, and so on. Only one of these relationships appears to survive the hellfire of hostile debate that permeates and drives the play, and we are presented with a grace note of hope just prior to the play's slightly bleak conclusion.
You can read the rest of this review here.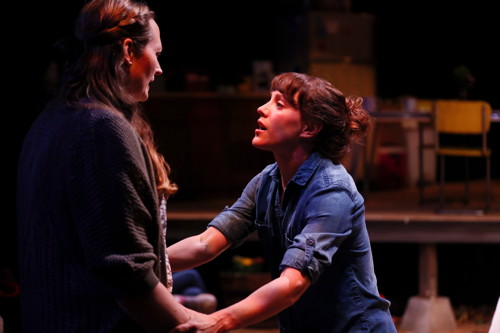 Be advised – all start times have been pushed forward by one hour – 7PM start for evenings and 2PM start for matinees. This is because Thieves is playing in the small Monroe theater and there's a very loud show that starts at 8PM in the main theater at the El Portal. The music does bleed into their show a little bit, but because it's towards the end, it's not that intrusive.
Thieves — a new play by Charlotte Miller.
Presented as a co-production by Rising Phoenix Repertory, Weathervane Productions and Rattlestick Playwrights Theater companies.
This world premiere is directed by Daniel Talbott.
Playing at the Monroe Forum Theatre at the El Portal, in NoHo.
5269 Lankershim Blvd.,
North Hollywood, CA 91601.
Runs:
Wednesday, March 18 to Saturday, April 4, 2015.
Performance schedule:     
Thursday through Saturday evenings at 7:00pm
Saturday and Sunday matinees at 2:00pm
Tickets:    
Price: $25.00
Phone: 818-508-4200
Box Office: 1-hour prior to performances, at the El Portal Box Office
5269 Lankershim Blvd., North Hollywood, CA 91601.