Just in time for the launch of the sixth season of the Hollywood Fringe Festival, the City of Los Angeles is formally recognizing Theatre Row. You can join City Councilmembers Mitch O'Farrell and Tom LaBonge as they unveil the signage on Monday, June 1st at 1pm to officially designate Hollywood Theatre Row.
This is a wonderful recognition from the City that the work everyone does in Intimate Theatres, providing a valuable and necessary part of the fabric of Los Angeles. Come celebrate Live Theatre in Los Angeles! Bring your friends! It'll be a fantastic party!
The south side of Wilcox and Santa Monica will be blocked off for the event and there will be display space for Fringe flyers. Come celebrate this great moment in LA Theatre history with us — please RSVP here.
Best of all — The City of LA is "relaxing" parking restrictions the day of the event! Monday is normally a street cleaning day on Hollywood Theatre Row, but they will not be ticketing that day so that there can be as many people present as possible. So between Hudson & Cahuenga and Lexington & Romaine feel free to park where the signs say not to park for street cleaning. ***All other parking regulations will still be in effect.***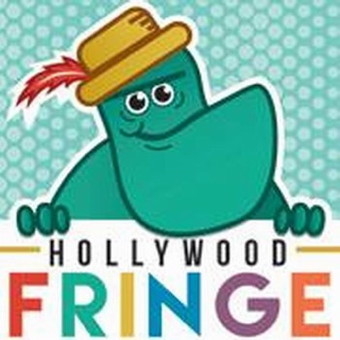 Tickets are now on sale for the Sixth Annual Hollywood Fringe Festival
Over 1300 Performances Scheduled for LA's Largest Celebration of the Performing Arts
Tickets are now available for the 2015 Hollywood Fringe Festival, where over 270 performing arts productions will be presented on more than 55 Hollywood stages. The festival takes place June 11th-28th with a week of previews June 4th-9th. Patrons can go here to purchase tickets and search for shows by time, venue, category or tag. Check out the full schedule here.
This year's festival includes offerings from a range of performing arts genres like cabaret, musical theatre and dance. A majority of the shows are either ensemble theatre (83 productions), solo performance (68 productions) or comedy (62 productions).
The Fringe offers festival-wide community discounts for Fringe-goers who choose to purchase a Fringe Button. The perks of a button include $1 off all tickets at the Fringe, drink discounts at Fringe Central, and access to Fringe-run events, like the organization's annual Opening and Closing Night Parties.
Patrons can buy tickets for all 1,300-plus festival performances on the Fringe website, by stopping by Fringe Central's Box Office during the festival or through Fringe's free app for iPhone and Android. Venue-specific tickets will also be available at the box offices of the theatres, bars, and outdoor spaces participating in this years fest. Click here for a comprehensive list of this year's venues.
Key Dates for Hollywood Fringe Festival 2015:
June 4th-9th  – Fringe Previews
June 10th  – Fringe Opening Night Party
June 11th-28th  – 6th Annual Hollywood Fringe Festival
June 17th  – Fringe Runway @ Fringe Central
June 24th  – Fringe Prom @ Fringe Central
June 26th  – Fringe Rocks! @ Fringe Central
June 28th  – Fringe Award Ceremony & Closing Night Party
If you're interested in being a volunteers or an interns throughout the year, you can sign up here.
Be a part of the year-round conversation by following @hollywoodfringe and using the #hff15 hashtag.
Fringe Central.
6510 Santa Monica Blvd.
The Fringe social space can be found at the Dragonfly on Theatre Row.  The community center of the festival, Fringe Central features free programming, networking opportunities, food trucks, Fringe merchandise, major Fringe events and is the location of Bryan's Bar, the infamous Fringe watering hole. The Fringe Concierge staff will be present to assist you with all your Fringe wants and needs.
Starting June 11th, Fringe Central will be open starting at 5 PM on weekdays and 2 PM on weekdays.  This venue is 18+ only.
About Hollywood Fringe:

The Hollywood Fringe Festival is an annual, open-access, community-derived event celebrating freedom of expression and collaboration in the performing arts community.  Each June during the Hollywood Fringe, the arts infiltrates the Hollywood neighborhood: Fully equipped theaters, parks, clubs, churches, restaurants and other unexpected places host hundreds of productions by local, national, and international arts companies and independent performers.

Participation in the Hollywood Fringe is completely open and uncensored. This free-for-all approach underlines the festival's mission to be a platform for artists without the barrier of a curative body. By opening the gates to anyone with a vision, the festival is able to exhibit the most diverse and cutting-edge points-of-view the world has to offer. Additionally, by creating an environment where artists must self-produce their work, the Fringe motivates its participants to cultivate a spirit of entrepreneurialism in the arts.