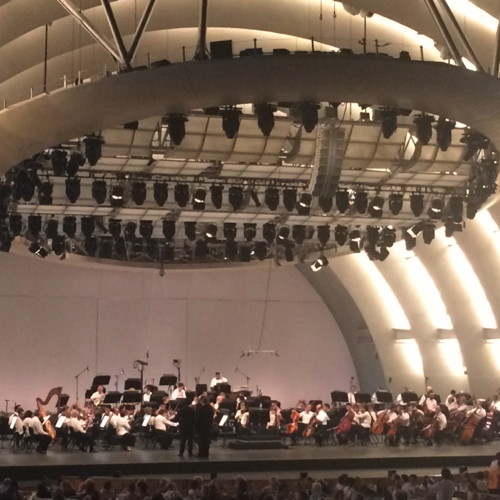 Pauline Adamek from ArtsBeatLA.com presents Exit Reviews, a series of 'vlogs' or video reviews.
Last night was one of the Tuesday Classics at the Hollywood Bowl.
Stunning Georgian pianist and Sony Classical recording artist Khatia Buniatishvili played Rachmaninoff's passionate Rhapsody. Dvořák's celebrated "New World" Symphony concluded the program, which marks the U.S. debut of 25-year-old Israeli conductor Lahav Shani.
Buniatishvili was a revelation, playing with passion and verve, and providing a sense of the pyrotechnic in her attack of the piano, as well as a sublime sensitivity when required. It was a breathtaking performance.
Here follows my short video about the evening:
httpv://youtu.be/S6r2kcsh8P8

Rachmaninoff and Dvořák
LOS ANGELES PHILHARMONIC
LAHAV SHANI, conductor
KHATIA BUNIATISHVILI, piano
Program:
GLINKA Ruslan and Ludmila Overture
RACHMANINOFF Rhapsody on a Theme of Paganini
DVOŘÁK Symphony No. 9, "From the New World"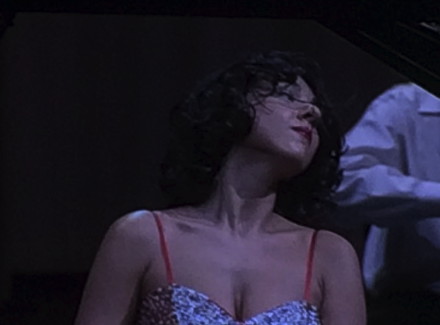 Principals List
September 7-8, 2015
Lahav Shani, Conductor
CONCERTMASTER:                         Nathan Cole
PRINCIPAL SECOND VIOLIN:         Lyndon Taylor
PRINCIPAL VIOLA:                         Carrie Dennis
PRINCIPAL CELLO:                         Robert deMaine
PRINCIPAL BASS:                      Dennis Trembly
PRINCIPAL FLUTE:                    Sarah Jackson
PRINCIPAL OBOE:                     Ariana Ghez (Dvorak)
Marion Arthur Kuszyk (Glinka, Rachmaninoff)
PRINCIPAL CLARINET:                   Michele Zukovsky
PRINCIPAL BASSOON:               Shawn Mouser
PRINCIPAL HORN:                     Joseph Assi
PRINCIPAL TRUMPET:                Thomas Hooten
PRINCIPAL TROMBONE:             James Miller
TUBA:                                     Norman Pearson
PRINCIPAL TIMPANI:                 Joseph Pereira (Glinka, Rachmaninoff)
Nicholas Stoup (Dvorak)
PRINCIPAL PERCUSSION:              James Babor
HARP:                                     Maria Casale
Video info:

Video produced, filmed, edited and hosted by Pauline Adamek.

An ArtsBeatLA production.