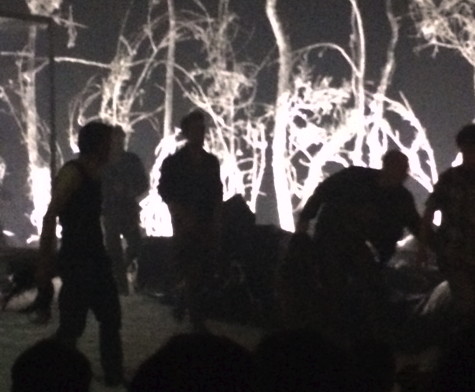 Latest vlog! Pauline Adamek from ArtsBeatLA.com presents Exit Reviews, a series of 'vlogs' or short video reviews.
Here's the latest Exit Review for the absurd show La Mélancolie des Dragons, which opened one Wednesday at REDCAT and has one final performance tonight, Friday September 25, 2015.
httpv://youtu.be/v1MIrUpOVxI
La Mélancolie des Dragons
REDCAT
Roy and Edna Disney/CalArts Theater
631 W. 2nd Street,
Downtown LA
in the Walt Disney Concert Hall Complex.
Final performance tonight – Friday September 25 at 8:30 pm
Tickets are priced at $12-$28 and can be purchased online here or by calling 213 237 2800.
Video info:

Video produced, filmed, edited and hosted by Pauline Adamek.

An ArtsBeatLA production.